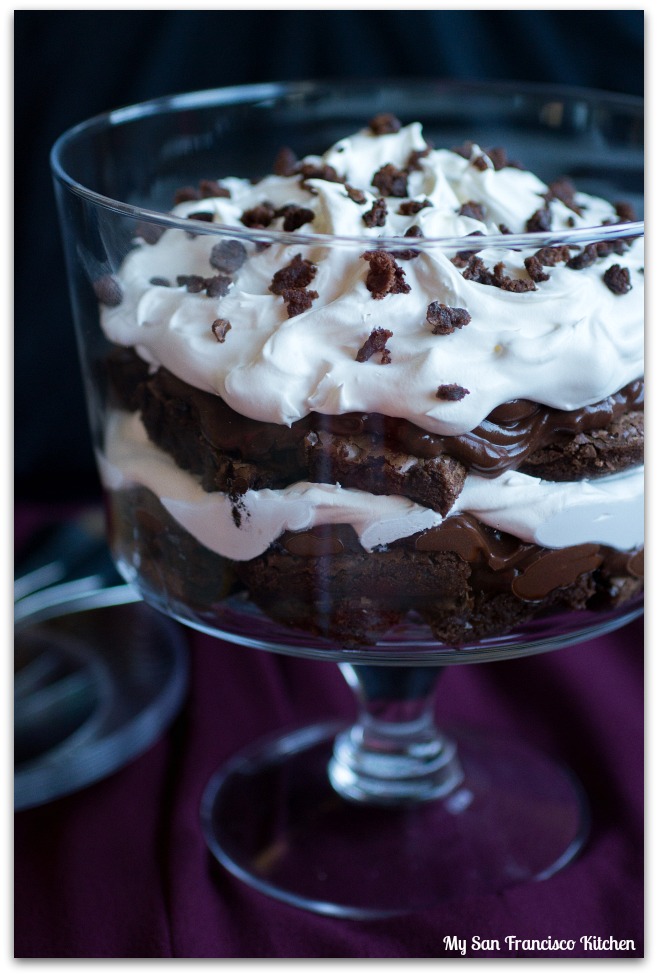 Thank goodness for the weekend. And this brownie trifle. Just to warn you, it is incredibly addicting. There is no such thing as one serving of this dessert! I created this delicious dessert recipe for Thanksgiving.com. It is made of freshly baked brownie squares, creamy chocolate pudding and cool whip. That's all! It is really easy to assemble, and you can make it ahead of time. Just keep it covered in the refrigerator until ready to serve, chilled.
See my Brownie Trifle recipe here: http://www.thanksgiving.com/recipes/desserts/brownie-trifle/
Also, my profile page is up on Thanksgiving.com – check it out! http://www.thanksgiving.com/living/kristianne-hannemann-on-thanksgiving-com/
Lately Fabi and I have been getting bored with our furniture layout in the apartment, so this past week we have been moving furniture around and adding some new additions for storage. We switched out one of our living room couch chairs with my desk in the bedroom, and after moving my desk out we realized the chair did not look like it could fit through the door – doh! What an adventure that was, but we finally managed to get the thing inside the bedroom. I always love the feeling of switching furniture around – the place looks completely different, in a good way.
Have a great weekend!