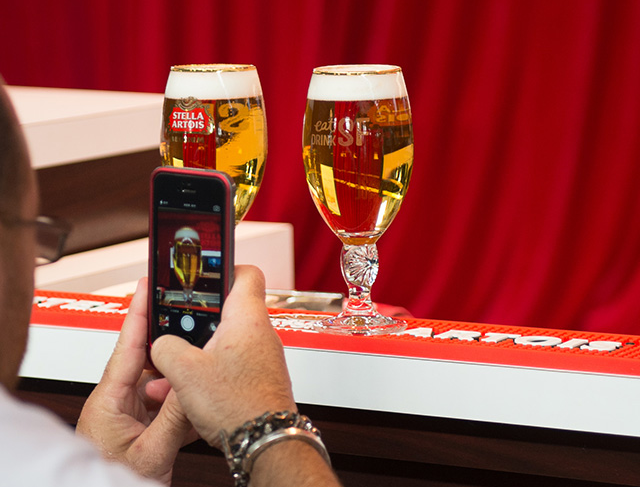 If you didn't read in the news, Bon Appétit magazine just named San Francisco the best food city in the country, which is why I am even more excited about this year's Eat Drink SF festival. Just one more week until the most anticipated event of the year (well, for me at least…!). Eat Drink SF is San Francisco's annual food, wine and spirit festival! Four days of delicious gluttony that includes tastings from top chefs, presented by the Golden Gate Restaurant Association. Another reason I LOVE this city.
Here is a look of what is going on next week. It still isn't too late to get your tickets and join in the fun!
Preview
Super Duper Burger Guest Chef a Day Series – 08.17 – 08.21
Each day, the guest chef burger will be offered the entire day with a portion of the proceeds donated to the chef's charity of choice. From 2pm-3pm, the featured chef will stop by to promote their creation, and during that time, 100 percent of the sales will go to that chef's designated charity.
Here is the line-up:
Monday, August 17: Thomas McNaughton (Ne Timeas Restaurant Group)

Tuesday, August 18: David Bazirgan (Dirty Habit)

Wednesday, August 19: James Syhabout (Hawker Fare and Commis)

Thursday, August 20: Brandon Jew (Mister Jiu's, opening late 2015)

Friday, August 21: Michael Mina (Michael Mina Restaurant Group)
Cuesa Market Guest Chef Series – 08.15.15 11am @ Embarcadero Farmers' Market
Thursday 08.20.15
Taco Knockdown 6:30pm-9:30pm
Friday 08.21.2015
Evening Grand Tasting 7:15pm-10:00pm
Saturday 08.22.2015
Sizzle, Sizzle, Sip Grill and Beer Pairing 12:00pm-1:15pm
Afternoon Grand Tasting 1:15pm-4:00pm
Classic Cocktail A-Game 2:00pm-3:15pm
Blind Wine Tasting 4:00pm-5:30pm
Evening Grand Tasting 7:45pm-10:30pm
Sunday 08.23.2015
City-Wide Revival Brunch
Ultimate Brunch Party at Foreign Cinema 11:00am-2:00pm
For more information on the events, visit the Eat Drink SF website.
Image ©EatDrink-SF.com