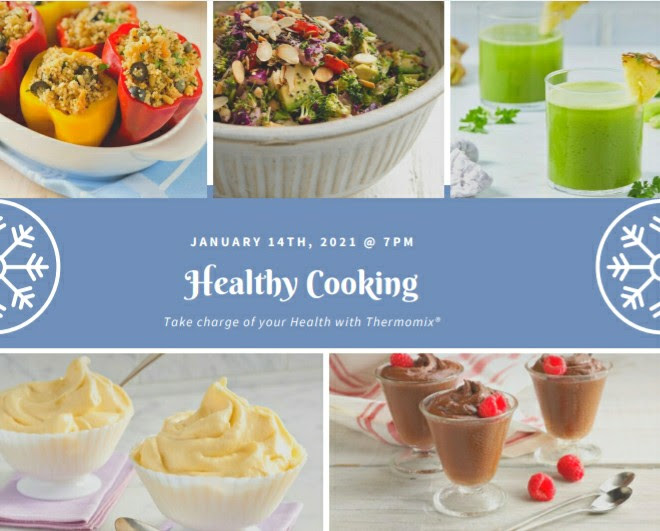 If you are interested in learning more about Thermomix®, or how to cook healthier recipes, join my online cooking class tomorrow night! Sit back, relax, and learn some fun new and healthy recipes to make for your family.
Here is the line-up:
*Stuffed Peppers with Herbed Quinoa* presented by Monica
*Chocolate Date Pudding* presented by Kristianne
*Creamy Broccoli Salad* presented by Natalia
*Naturally Sweet Mango Sorbet* presented by Viktoriya
*Liver Detox Juice* presented by Natalie
Register for free here: https://zoom.us/meeting/register/tJAuduyrrj8uG9XYDoNJg6ZZSbJmqvrA7bOl
See you there!