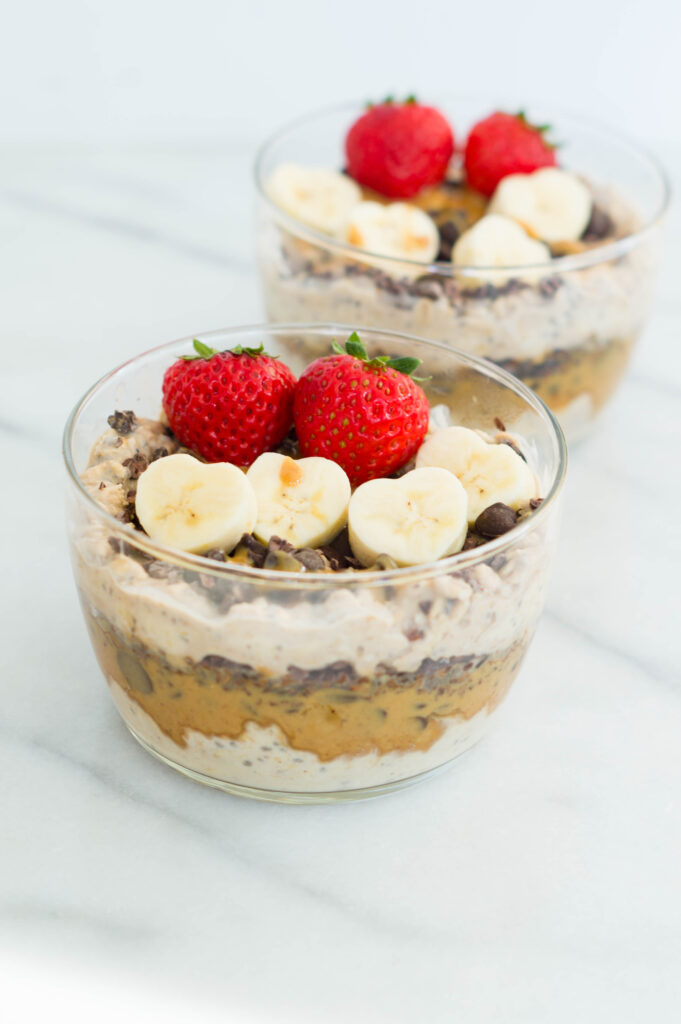 My husband and I agree upon almost every kind of food, except this: peanut butter and chocolate. I am completely obsessed with the combination of peanut butter and chocolate, and he despises it! But guess what: that means, this big bowl of peanut butter and chocolate overnight oats is allll for me!
Overnight oats are really easy to prepare in a Thermomix® – I just add almond milk, banana and peanut butter and blend it until smooth, then gently mix in the oats and some chia seeds before transferring the batter to glass bowls are jars. Cover them and set them in the fridge overnight, then wake up the next morning to an epic breakfast.
Top with fruit, nuts, or my favorite, more peanut butter and chocolate!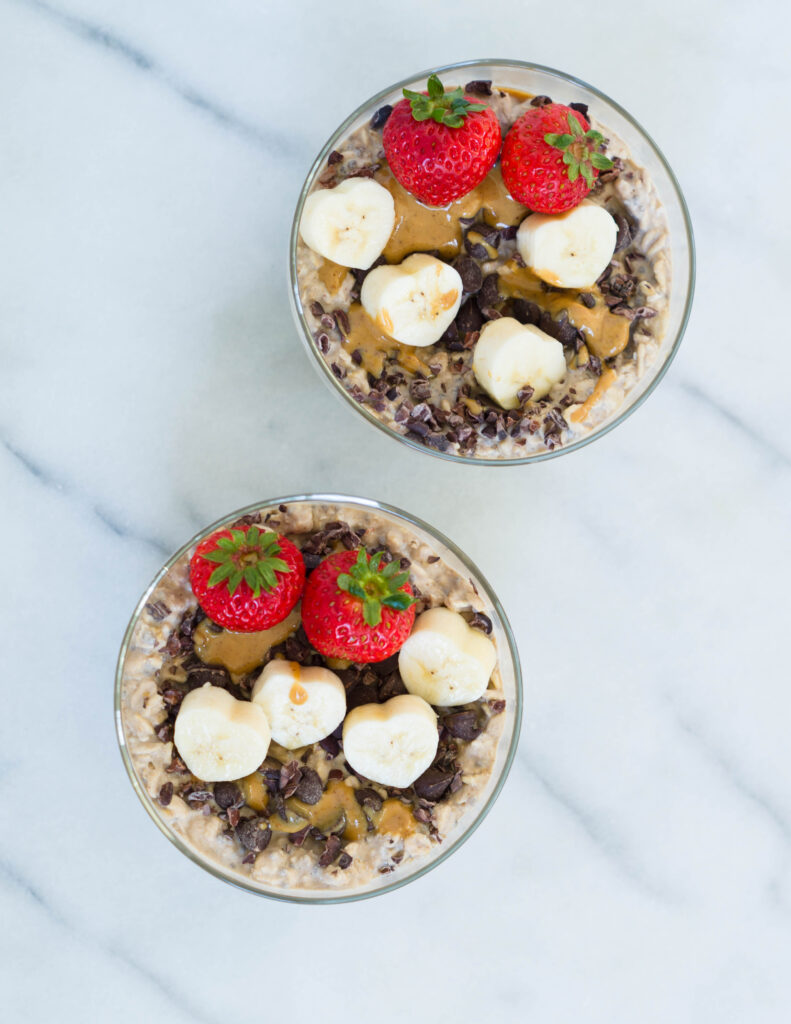 Peanut Butter Overnight Oats
Ingredients
1 cup unsweetened almond milk

1 cup rolled oats

1 banana

2 tbsp peanut butter

1 tbsp chia seeds
Directions
Add the almond milk, peanut butter and banana to a Thermomix® or blender and blend until smooth.
Add the oats and chia seeds and gently mix (speed 2 on Thermomix®) until well combined.
Transfer to glass jars and cover. Chill in the refrigerator overnight.