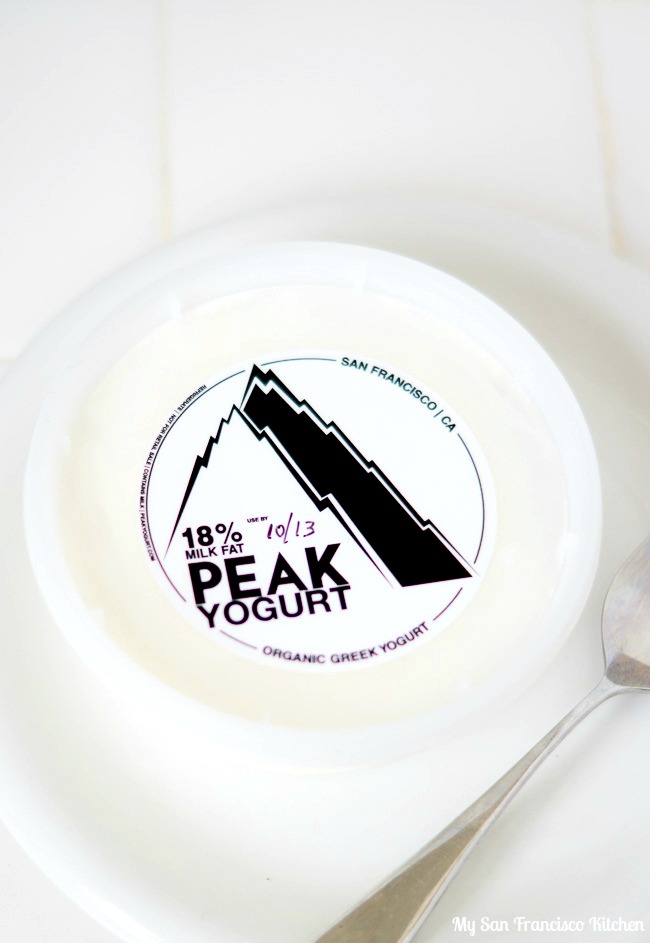 I'm excited to introduce you guys to a brand new organic yogurt created in the San Francisco Bay Area that is about to go on the market: Peak Yogurt. If you think you have a favorite yogurt right now, just wait until you try Peak Yogurt! When I tried my first bite, my mind was blown. It seriously tastes amazing. It is in another league when compared to yogurts currently on the market. I ate it for breakfast with some granola, strawberries and kiwi and felt energized all morning. What is their secret? Three things: organic dairy, fat, and no added sugar.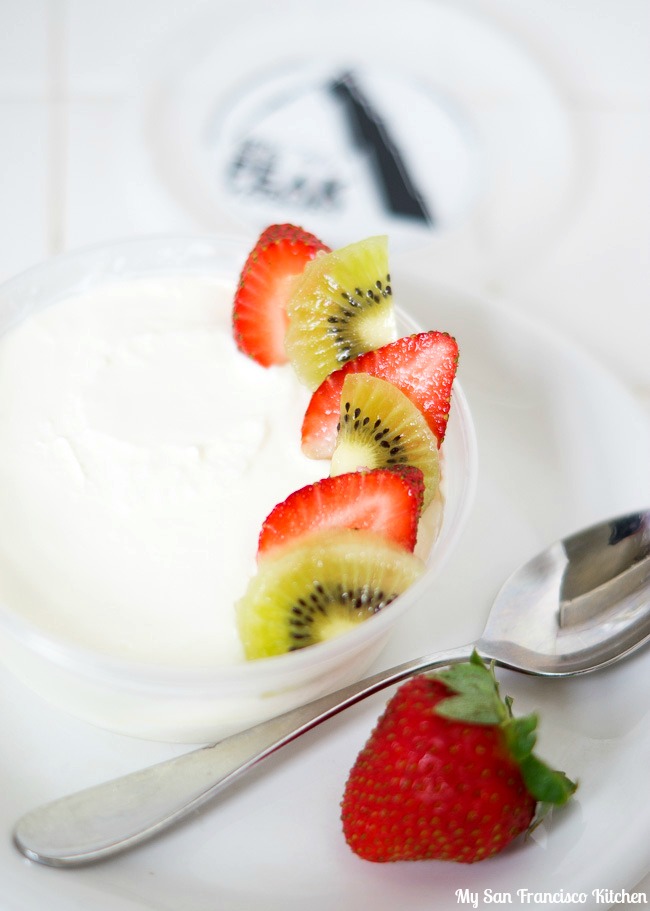 Peak Yogurt makes traditional and Greek-style yogurts using organic dairy and live culture. Their yogurts contain triple the milkfat of regular wholemilk yogurts, making them super creamy with full- bodied flavor. It doesn't taste sour like most Greek yogurts on the market right now, and it doesn't taste watery like traditional non-fat yogurts you find in stores. Their Greek-style yogurt has 18% milkfat, making it super creamy and flavorful. The traditional yogurt has 12% milkfat.
Why the extra milkfat? It contains a rich source of fat soluble vitamins and gives you energy without a blood sugar spike. Protein and natural energy without the sugar spike? Sign me up!
These days it seems like everyone is looking for the "nonfat" option of everything. What many people don't realize is that most of the time these "nonfat" options have a lot of added sugar, making them not such a figure-friendly choice after all. Most yogurts contain up to 55% of calories from added sugar. Most servings of yogurt are reaching the amount of sugar in a can of Coke, and are adding to the obesity epidemic.
The founder, Evan Sims, created Peak Yogurt after being tired of feeling sluggish from all of the sugar he was eating. His passion for creating the first ever high-fat, unsweetened yogurt led him to the creation of Peak Yogurt. Read more about Peak Yogurt and the story behind it's creation here.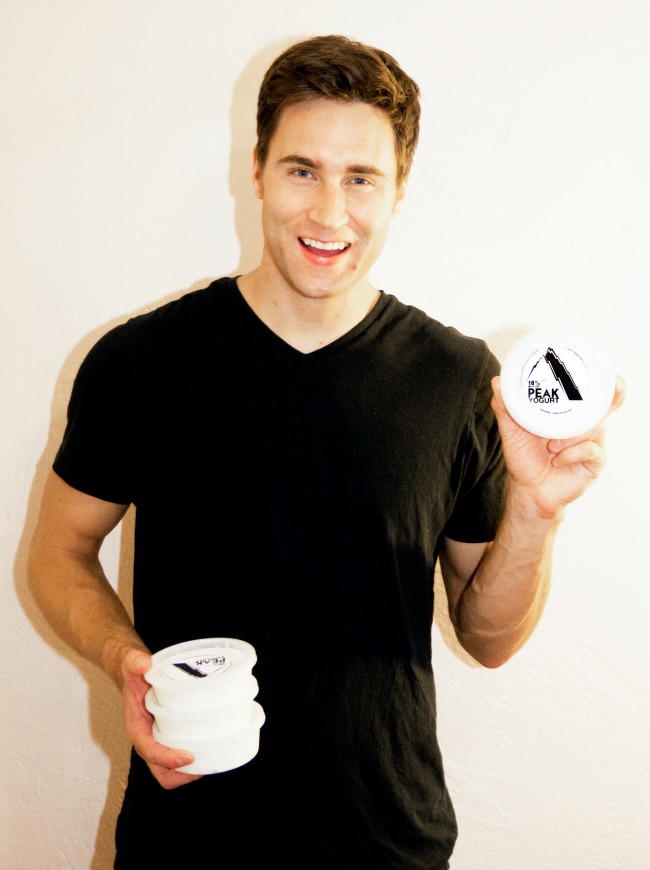 Preorders start on October 5th on Indiegogo.
Facebook: https://www.facebook.com/PeakYogurt
Twitter: https://twitter.com/PeakYogurt
Instagram: https://instagram.com/peakyogurt/
FTC Disclosure: This post is sponsored by Peak Yogurt. All opinions about their delicious yogurt are my own.