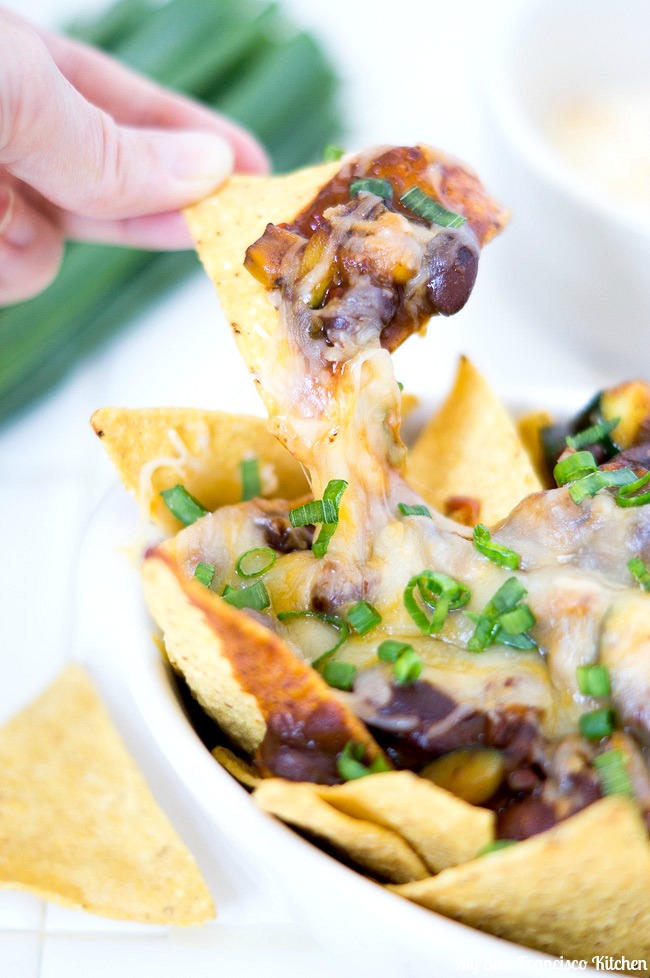 Two things that San Franciscans love most are their Giants and their 49ers. Can you guess why I love football season? If you guessed food, you are right! I admit it…I enjoy the snacks more than the games. Shhhh!
Growing up, whenever a game was on TV, there was always plenty of snacks. Today I am sharing my favorite Game Day snack with you guys: vegetarian chili nachos! October just happens to be National Chili Month, so I thought this vegetarian chili nachos recipe would be a perfect way to celebrate. Whether you are watching the game at home during the week, or with a group of friends on the weekend, chili is a quick go-to option to satisfy anyone during the game. You can make it before the game starts, and throw it together and in the oven at halftime so it is ready by the time the game starts again.
The secret to my quick vegetarian chili nachos recipe is using Progresso Roasted Vegetable Chili with 3 Beans. It is a meat-free chili that includes tomatoes, carrots, corn, red and green bell peppers, poblano peppers, and onions, with pinto beans, black beans, and red kidney beans. I added some zucchini as well, so by omitting the whole cooking the zucchini thing, you can make your game day vegetarian chili nachos even faster. This is just a basic vegetarian chili nacho recipe, feel free to top with sour cream, avocado, salsa…anything you feel like!
-> For more fun Game Day recipes, check out the Progresso Game Day website. <-
Grab your $1 of 3 Progresso coupon here and let's get cooking!

Enter below at the bottom of this post via the Rafflecopter widget for a chance to win a $25 Progresso Game Day Prize Pack, which includes Progresso's new Stew and Chili flavors, Ladle, and Game Day Cooler Chair!
US residents only. Winner will be chosen on 10/17 via random.org and contacted via email for shipping information. If winner does not respond within 48 hours, a new winner will be chosen. Enter by 10/16 11:59pm! Visit the Progresso Game Day homepage and tell me which recipe you want to try using Progresso chili in your comment.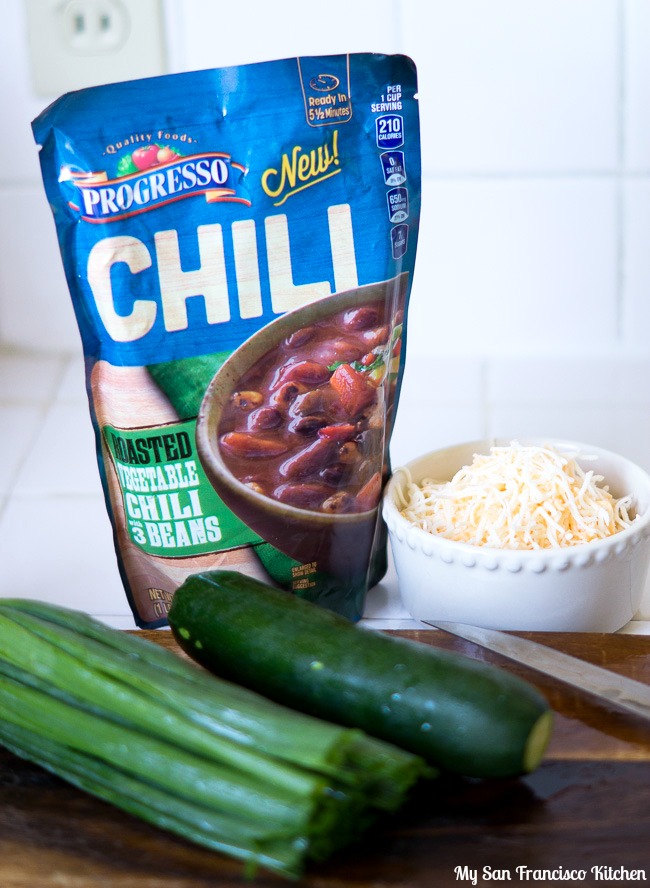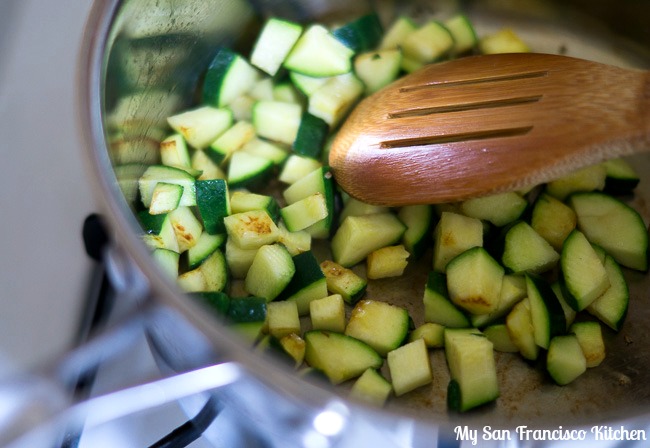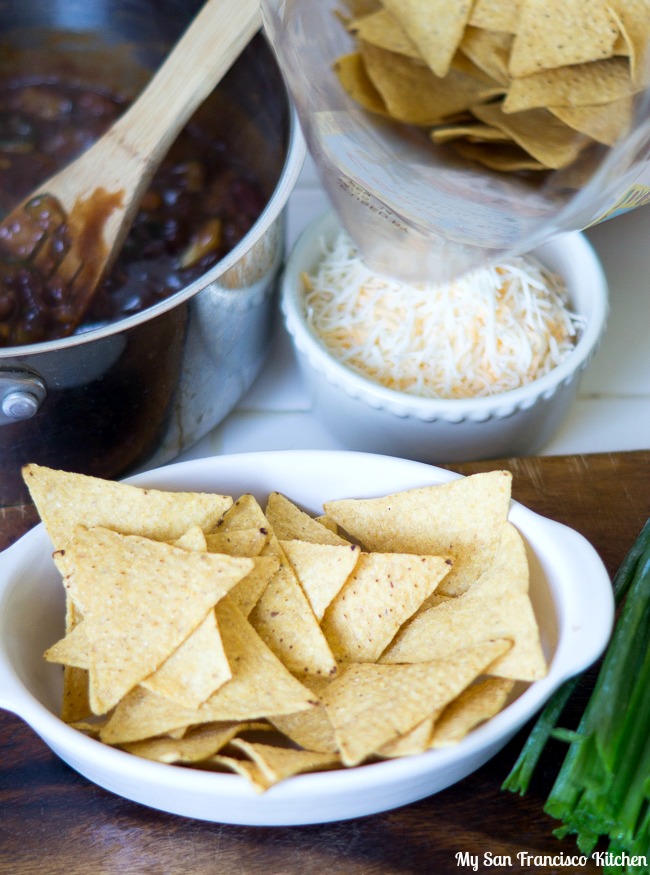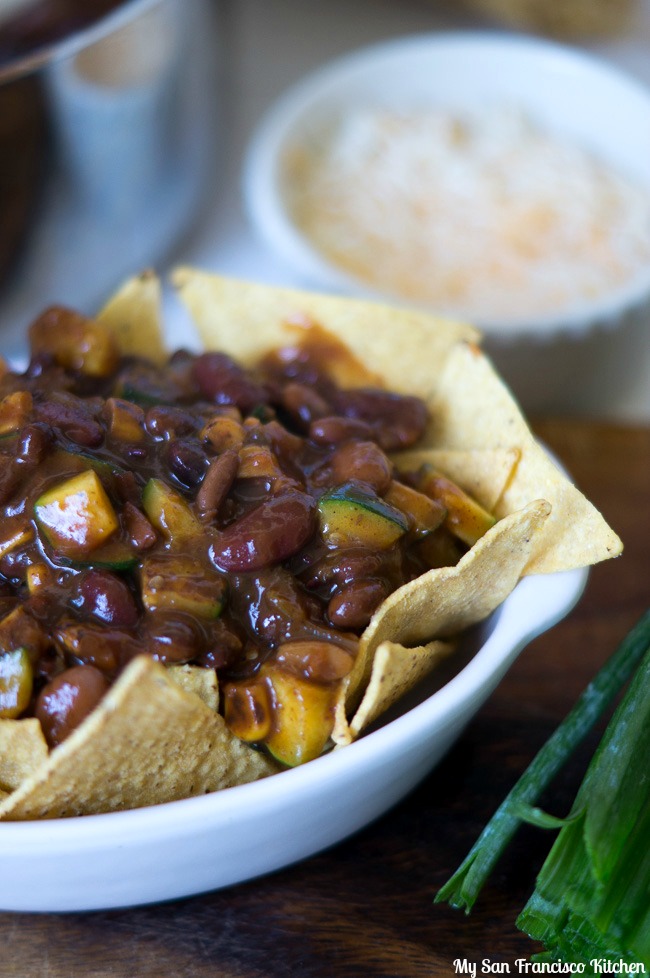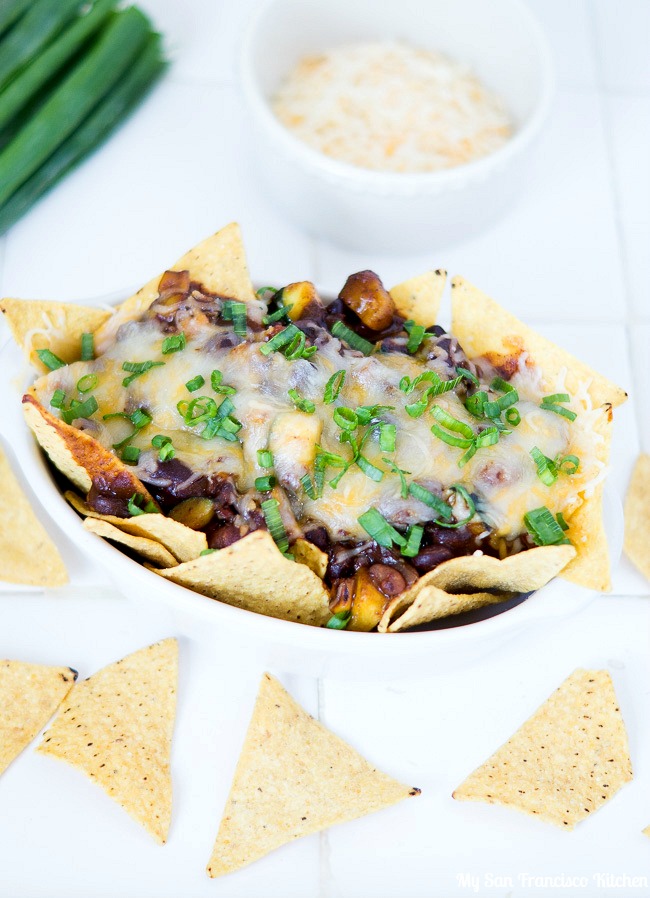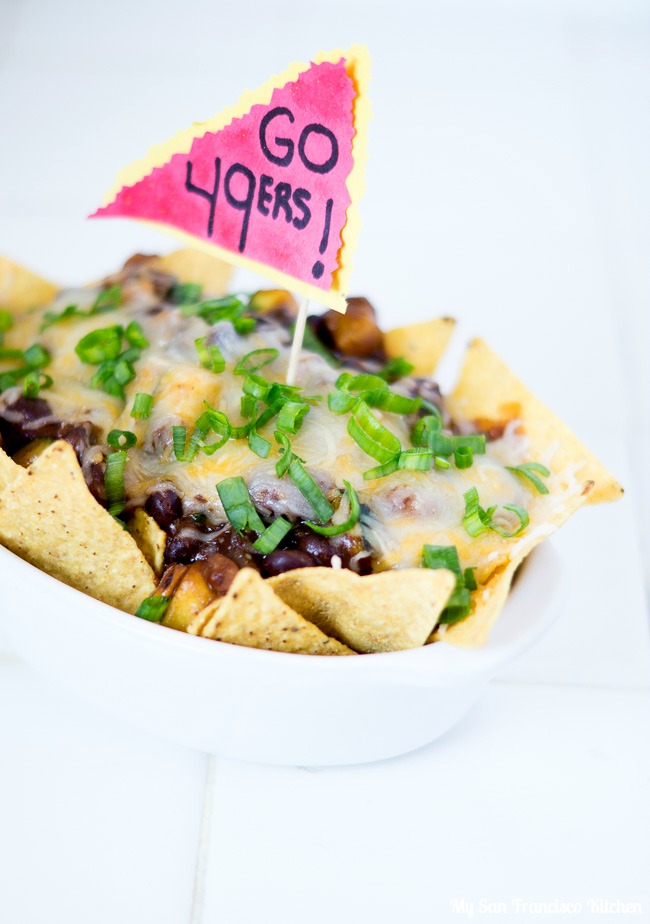 Game Day Vegetarian Chili Nachos + Giveaway
Ingredients
1 package Progresso Roasted Vegetable Chili with Three Beans
1 tbsp olive oil
1 zucchini, chopped
4 cups tortilla chips
1 cup shredded cheddar and Monterey Jack cheese blend
2 green onions, thinly sliced
Instructions
Heat the olive oil in a pot and add the chopped zucchini. Cook for 10 minutes until the zucchini is soft and slightly browned, stirring occasionally.
Pour the Progresso chili over the zucchini and stir. Heat through.
Preheat the oven to 350 degrees F.
Add the tortilla chips to a baking dish and top with the chili and cheese.
Bake in the oven for 7 minutes, until the cheese is melted.
Sprinkle the green onions over the top.
Serves 2
Get inspired! For more fun recipes, be sure to check out Progresso's website!