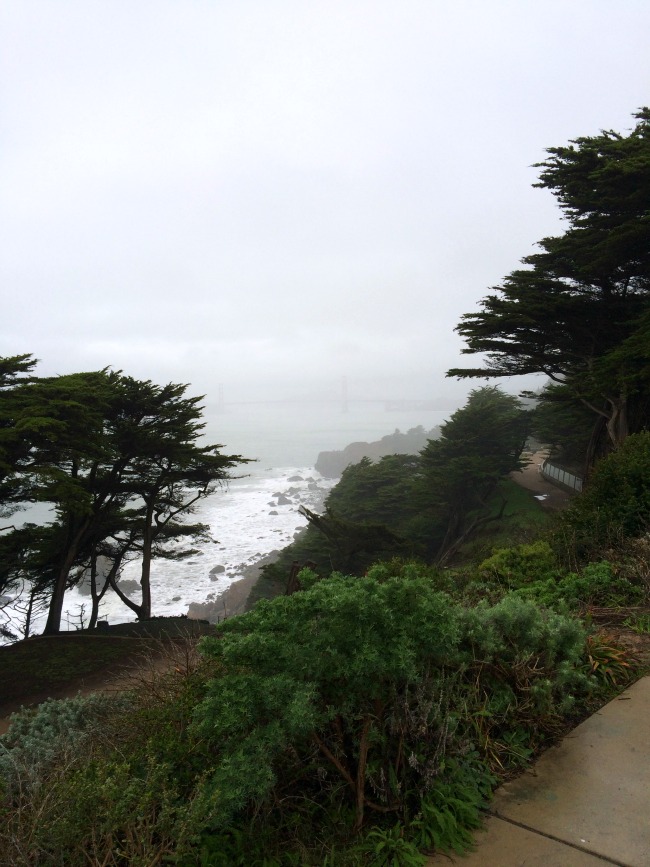 This foggy Sunday morning in San Francisco, we decided to get up early and head over to Lands End for a quick morning walk and some hot coffee at Lands End Lookout Cafe after. The Lands End park has great trails with scenic views of the Pacific Ocean and Golden Gate Bridge, and also has many viewpoints for great photos. If the weather is not so good for walking outside on the trails, there is a new Visitor Center that includes a gift shop and cute cafe with amazing views outside the windows. Today the visibility was not so good, but if you look closely you can see the Golden Gate Bridge through the fog. On a sunny day, you have a perfect view of the bridge and across to Mt. Tam. 
The Lands End Lookout Cafe has coffee, hot cocoa, tea, water, juice, and a few food items including pastries, salads and sandwiches. It is a cozy place to warm up and grab a snack or something to drink before or after your hike around Lands End. I love getting a hot chocolate or latte at the Lands End Cafe and looking at the waves of the Pacific outside the large windows. Don't you love the feeling of being inside a warm place with a warm drink and looking outside at a cold storm through the windows?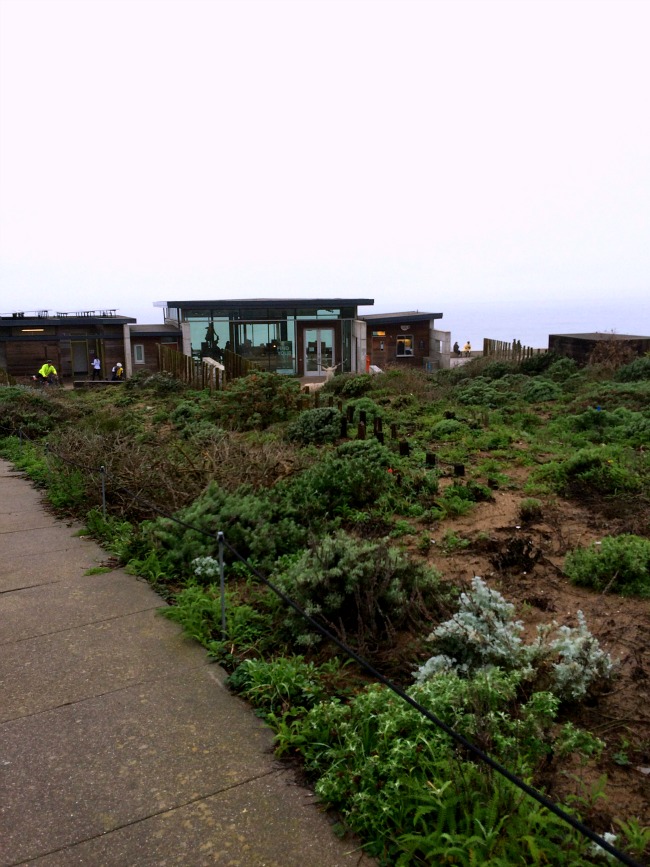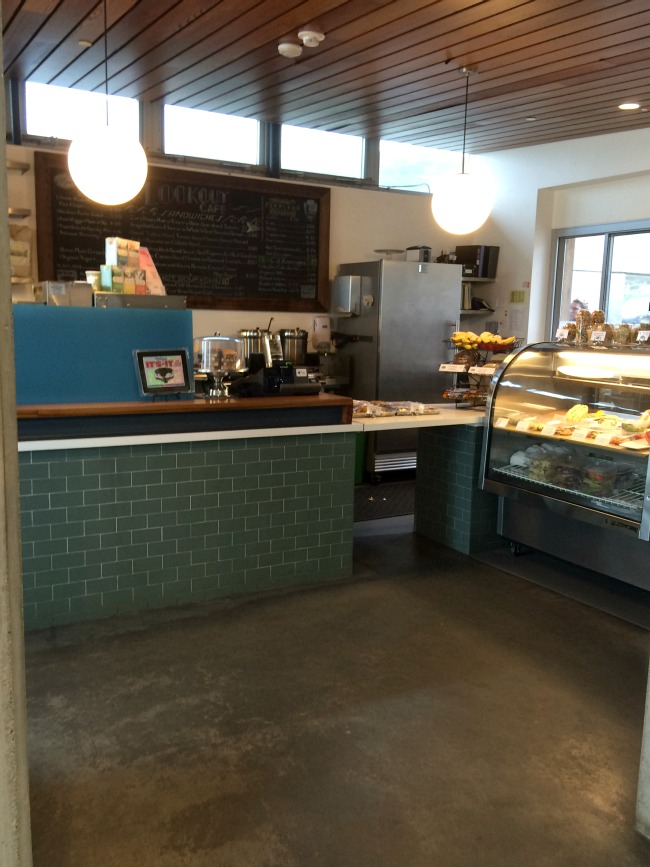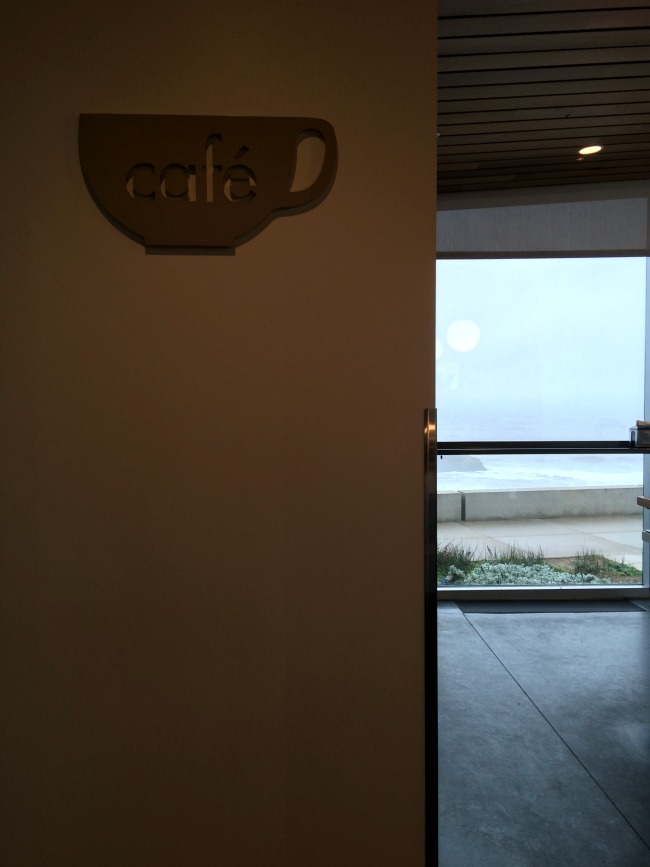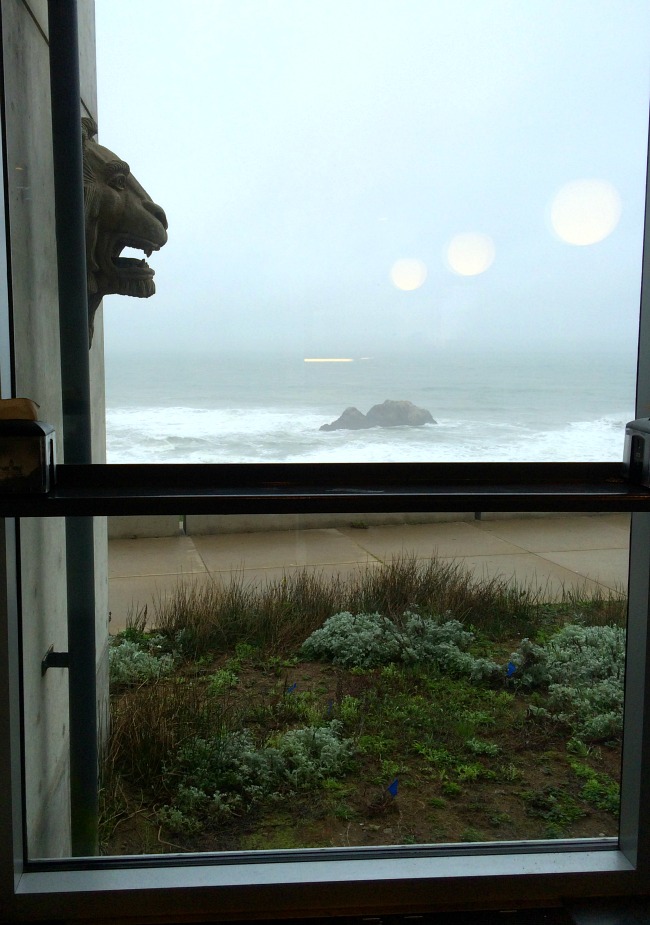 For the three day holiday weekend, we decided to stay in the city, see some of our friends, and maybe check some things off our "to-do" list. We have accumulated so many things over the years, and have been wanting to organize it and decide what we still want/need for a long time now. Maybe this weekend we will actually get to it! Rainy weekends are good for staying inside and cleaning 🙂
What are your plans for the weekend?