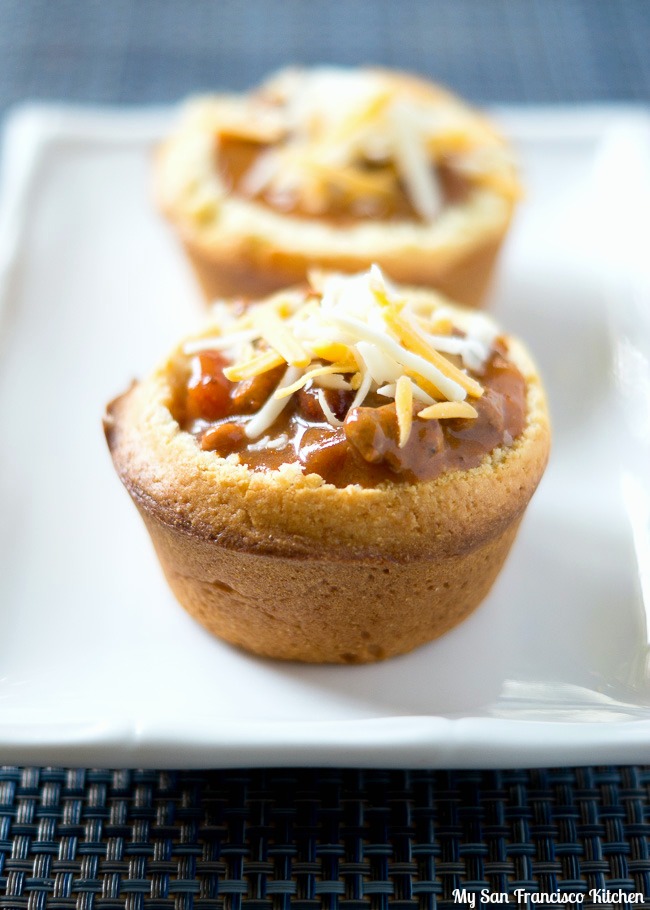 Are you guys ready for the Big Game? Just a few more weeks! As you may already know, the football game will be hosted by San Francisco this year, so even though I don't have tickets, I feel closer than ever! Our local news writes residents should "prepare for the invasion" of around 1 million people! The city even raised statues in different parts of SF so tourists can take photos by them.
For the big game, I love to prepare lots of appetizers and snacks to munch on. This chili cornbread bowl recipe is one of my all-time favorite Game Day recipes for three reasons:
Everyone loves chili.
No dishes required.
They make for a quick snack before, during, after the game, or during half-time!
Whether your team made it to the playoffs or not, you can always enjoy the good food that comes with Game Day! These chili cornbread cups make the perfect quick and easy Game Day snack. This year, why not host a Game Day party for your friends and family? Appetizers like these chili cornbread bowls are sure to please everyone, and are easy to make ahead of time.
To make my chili cornbread bowls, I baked cornbread muffins in a large muffin pan, and then cut the tops off and scooped out a hole in the muffins. I used Progresso Smokehouse Pork and Beef Chili with Beans to fill the cornbread bowls. Progresso has a few different chili flavors, including a vegetarian option, that come in pouches. This makes them really easy to use in any chili recipe. You can find them in the soup aisle of your local grocery store.
For more information on Progresso products and more fun Game Day recipe ideas, visit their website!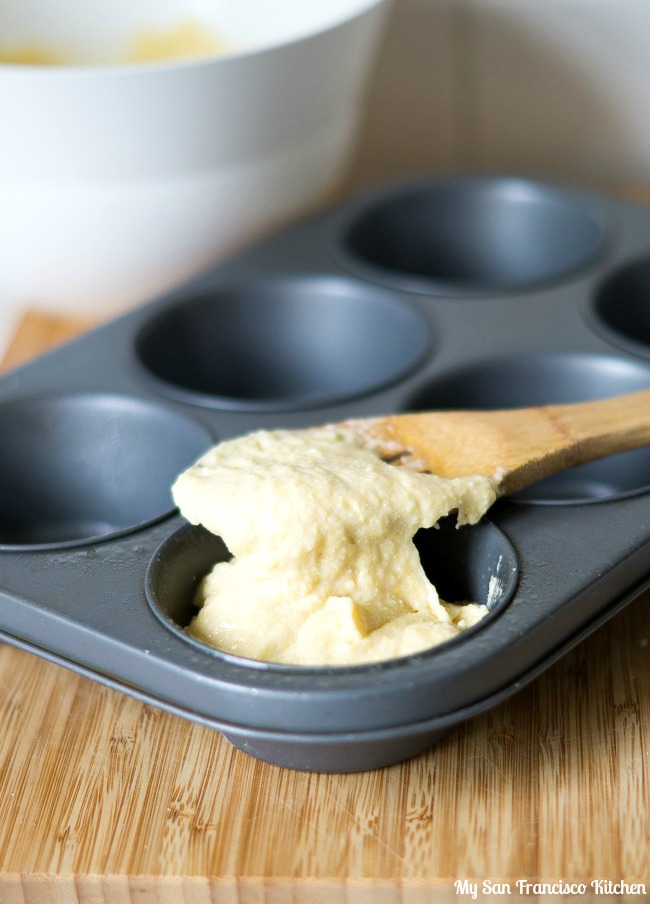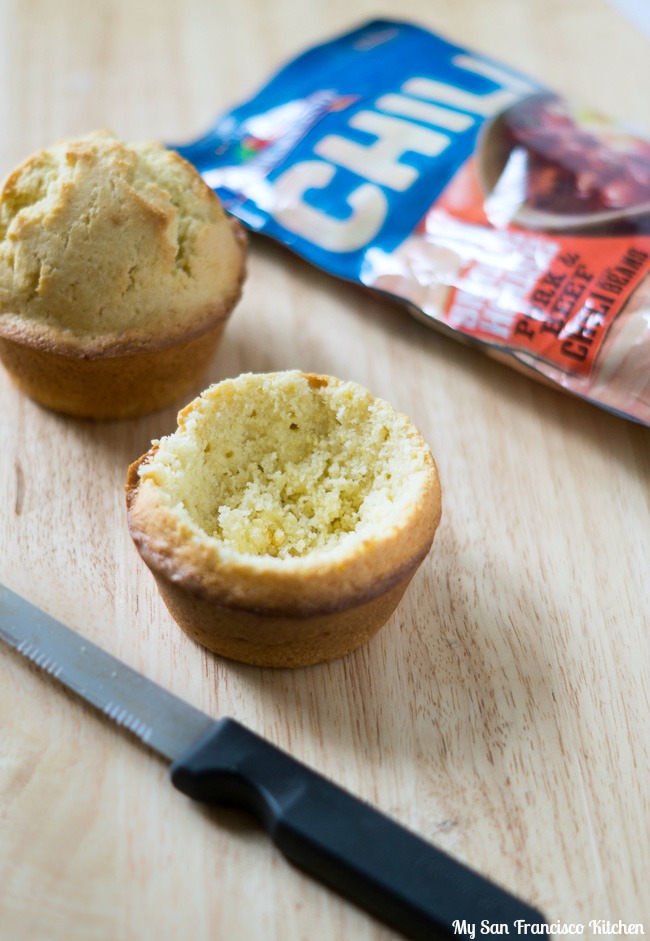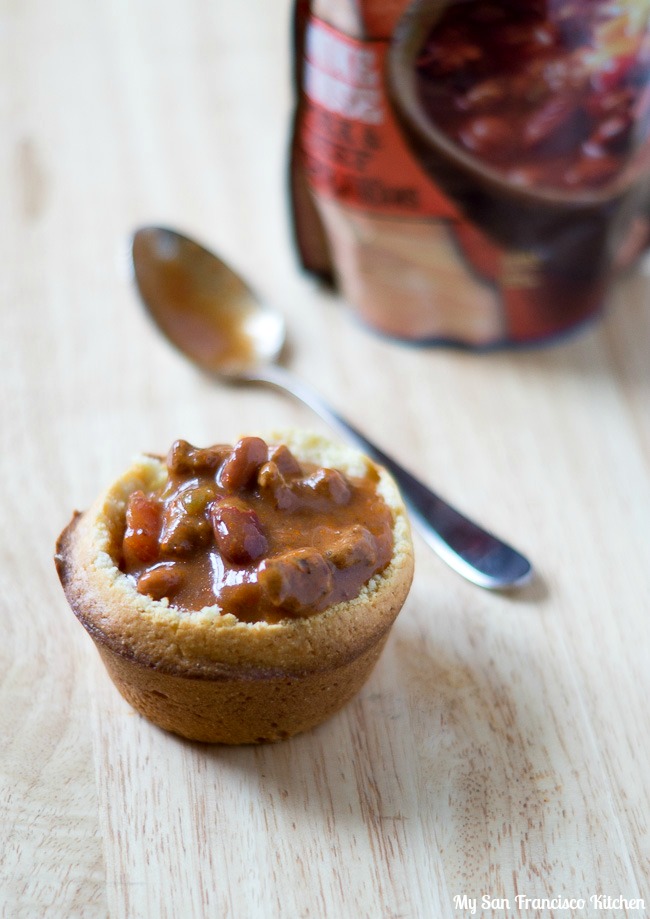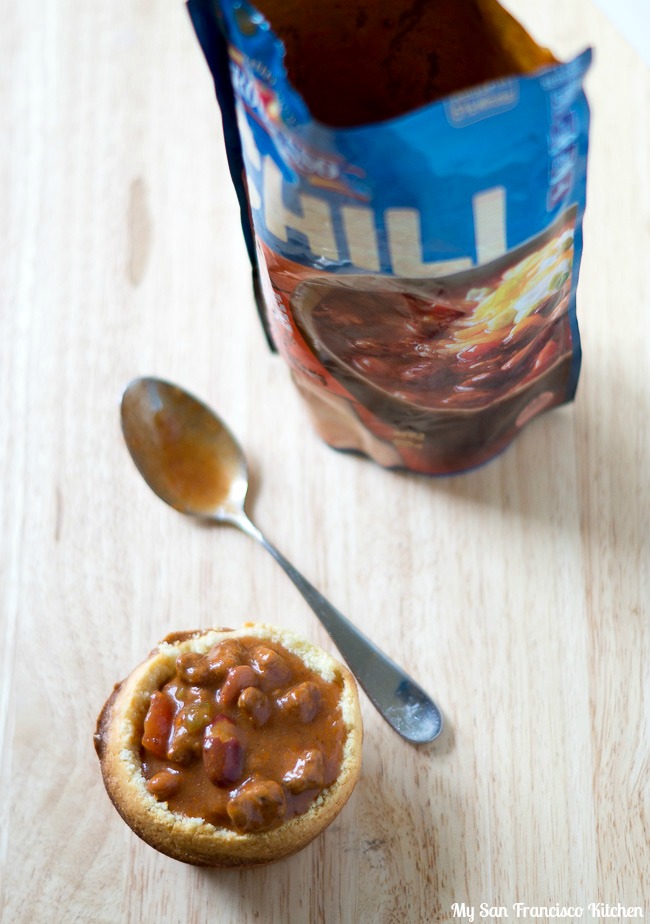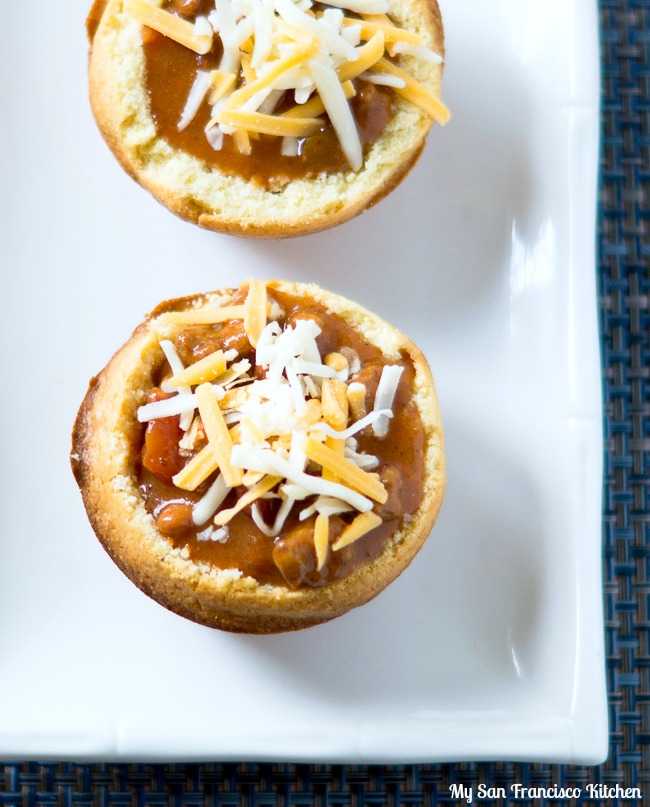 Chili Cornbread Bowls
Ingredients
2 sticks butter, melted
1 cup sugar
1 cup cornmeal
2 eggs
3 cups all-purpose flour
2 tbsp baking powder
1 tsp salt
1½ cups milk
Progresso Smokehouse Pork and Beef Chili with Beans
Toppings
Instructions
Preheat oven to 375 degrees F.
Add all ingredients to a mixing bowl and stir with a wooden spoon until well mixed.
Spoon into a greased large muffin pan (you can also make regular size muffins, but baking time will be shorter) until ¾ full.
Bake for 30 minutes, until a toothpick comes out clean when inserted into the middle of a muffin. Baking time will be shorter for regular size muffins.
Cool until you can touch with your hands and then remove from the muffin pan.
Cut off the tops and scoop out a hole in the middle of the muffins to form bowls.
Spoon the chili in the middle and place back into the oven to warm through.
Top with desired toppings.
Makes 6 large bowls or 12 small bowls