I am so excited to share this giveaway with my fellow coffee lovers today: Nee Porcelain Coffee Dripper
. The creators of the Nee Porcelain Coffee Dripper were so nice to send me one to try out, AND they would like to send one to a lucky winner too!
I have to admit, when I first read about this coffee dripper I was not sure what to expect – it seemed too easy, and too good to be true. I have gone through many different coffee devices in the past few years that were all suboptimal, and I did not know what to expect from this new product. This morning I decided to make a cup of coffee with my new Nee Procelain Coffee Dripper because my husband doesn't drink coffee, and I thought it would be the perfect day to use the dripper to make myself just one cup of coffee. Whenever I use my percolator, it always makes too much and I end up wasting some coffee. For this reason, I have been using it less lately. To my surprise, the coffee I made using the Nee Coffee Dripper was SO GOOD. It was as easy to use as I expected, but the quality of the coffee it produced was better than I thought it would be from such a simple device. The coffee was strong and hot – two qualities I absolutely need.
Here is how you use it:
Step 1: Grind up fresh coffee beans.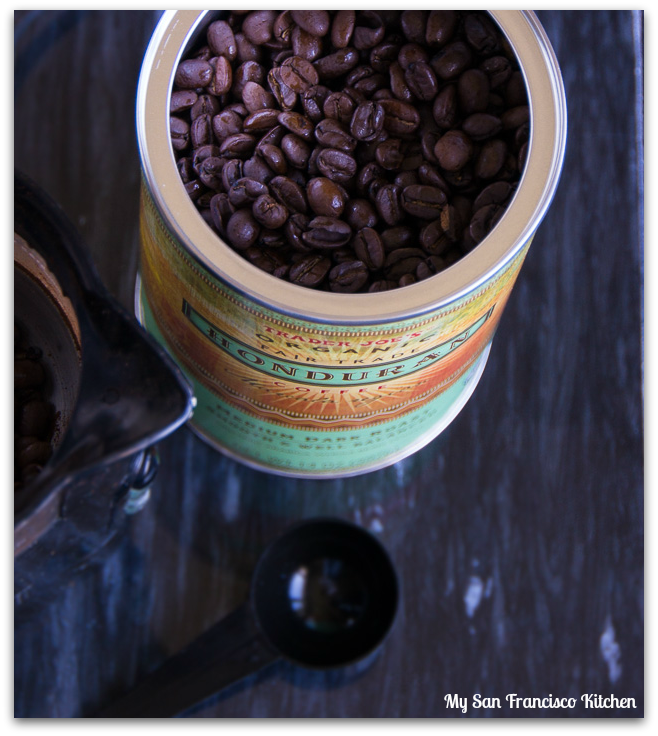 Step 2: Set the dripper over your coffee mug, then place the filter in the dripper. Pour a little hot water in it until wet, and drain the water from the coffee mug. Place the coffee grounds inside the filter.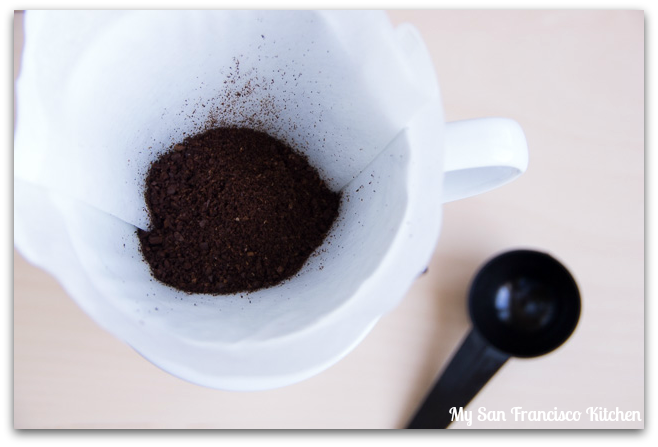 Step 3: Pour hot water over the coffee grounds until evenly wet, then wait 30 seconds before pouring more to fill your cup.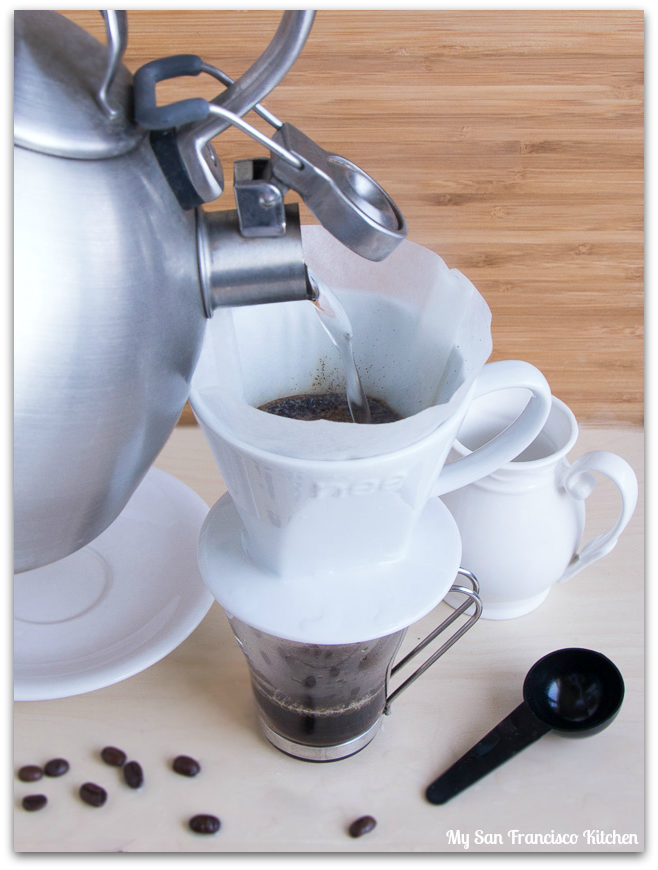 Step 4: Wait for the water to drip into the coffee mug.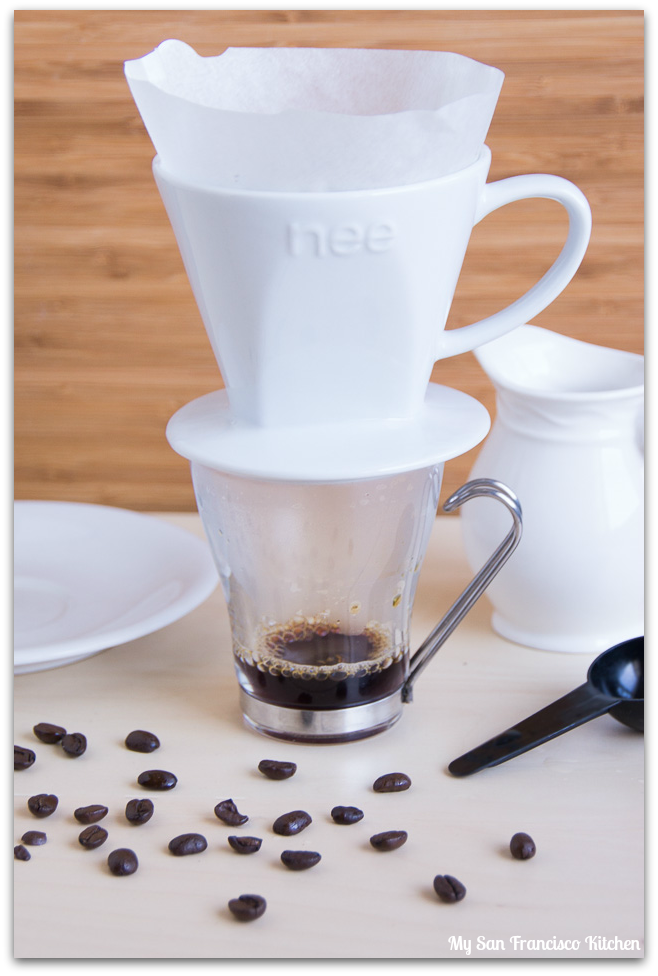 Step 5: Add milk/cream/sugar and enjoy!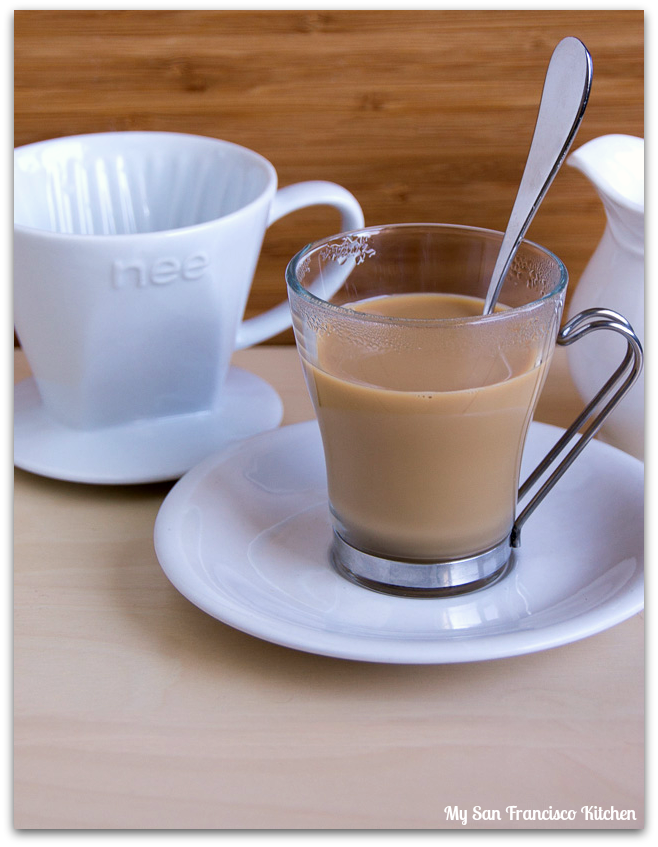 Enter to win a Nee Porcelain Coffee Dripper below using the Rafflecopter until January 31, 2014 at midnight. Winner will be chosen via Random.org. Remember, the more entries you have, the better chance you have at winning! Participants must have a shipping address in North America. Good luck!
For more information about the Nee Porcelain Coffee Dripper, check out the website and Facebook page!
Disclaimer: I was provided a Nee Porcelain Coffee Dripper to review and the opinions in this post are my own. This page contains affiliate links and I will receive commission if a purchase is made.