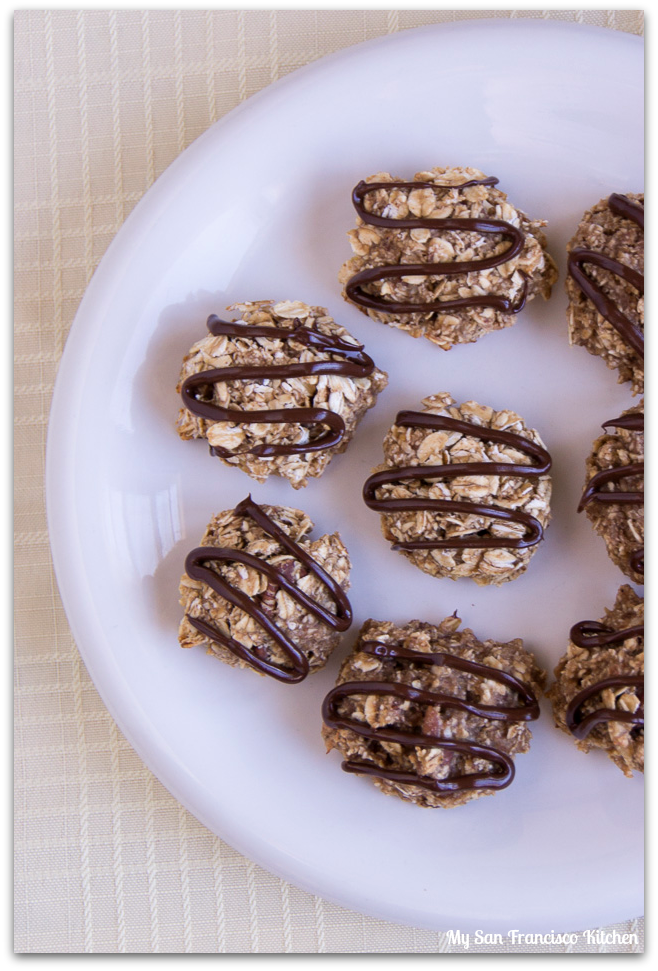 I discovered the healthiest cookie recipe, ever! The other day during my lunch break, my friends and I were sitting in the cafeteria chatting about "healthy recipes". One of the girls told me she makes banana cookies with only two ingredients: bananas and oats. I was really surprised that you could make a good tasting cookie out of just two ingredients, and especially without BUTTER! I had to try these for myself…so, here you go. She was right. These banana cookies are only made with ripe bananas, pecans and oats, and I drizzled a little chocolate on top. There is no butter, no sugar, no flour…just bananas, pecans and oats (I guess that makes them vegan)!! You have to try these. They have a really strong banana flavor, which I love! Finally, a healthy low-fat cookie that actually tastes good. You can even eat these for breakfast!
I am looking forward to the three day weekend. No plans yet, but just the fact that I get to sleep in is amazing. Off for a run, it's been way too long!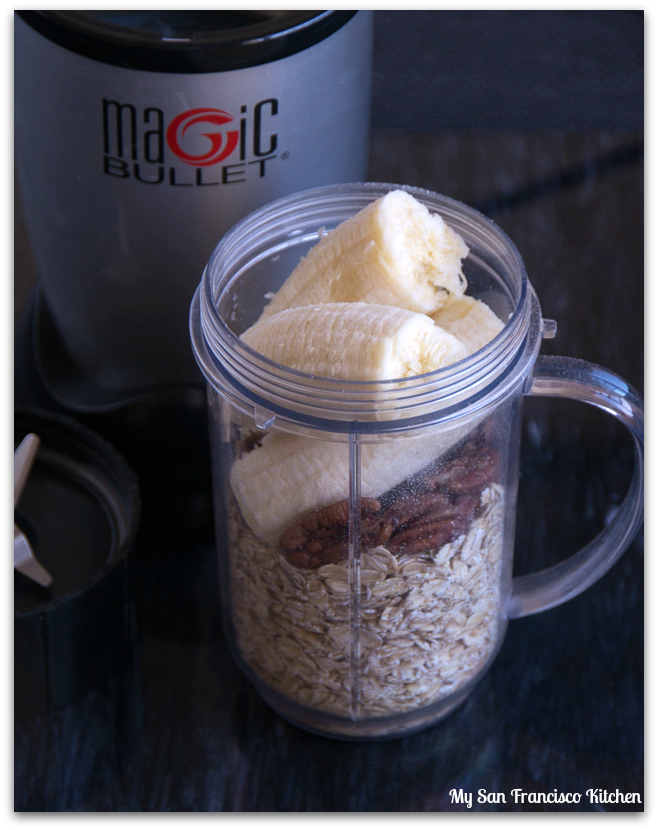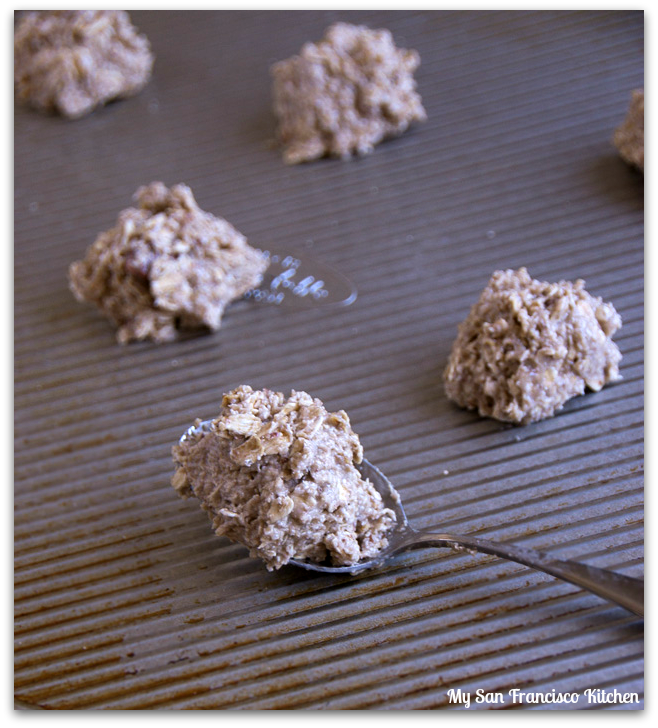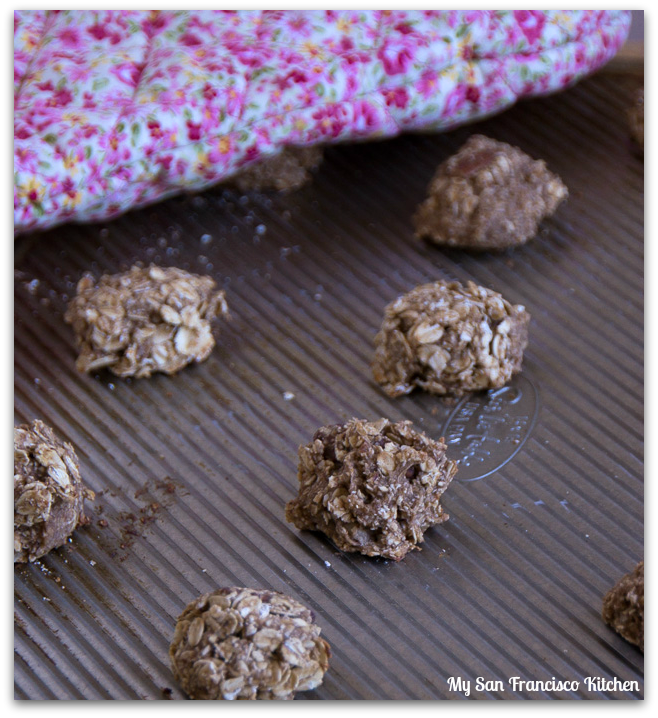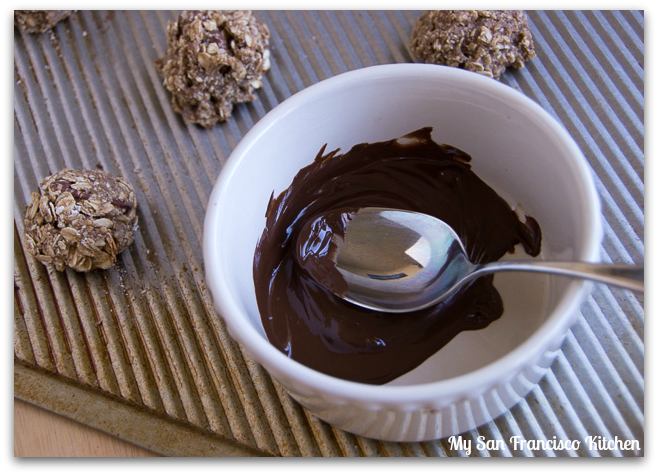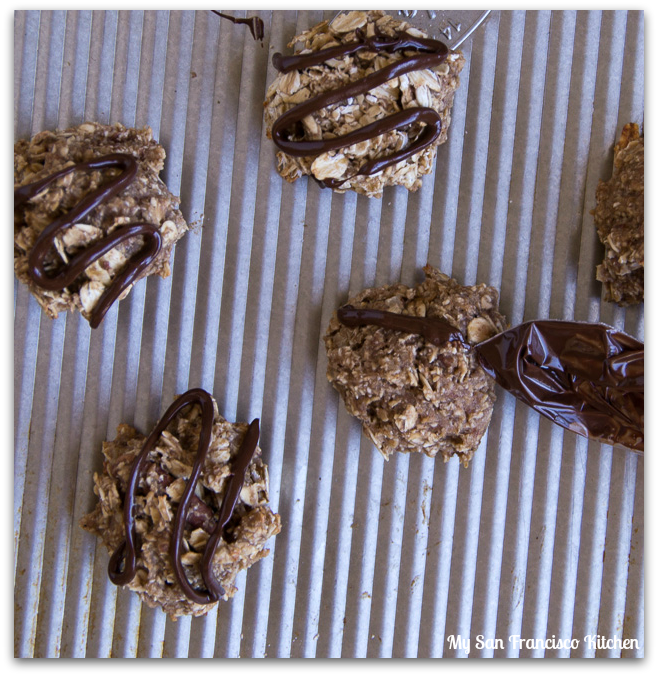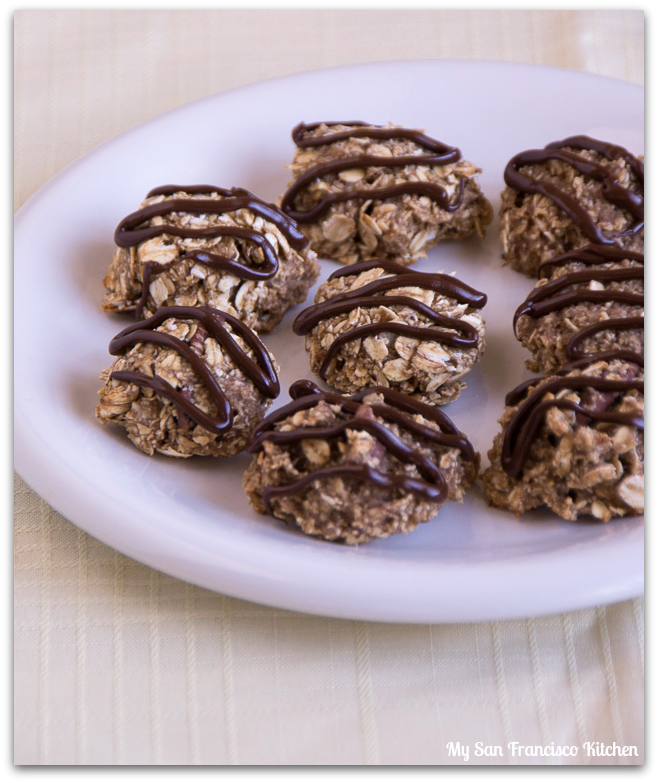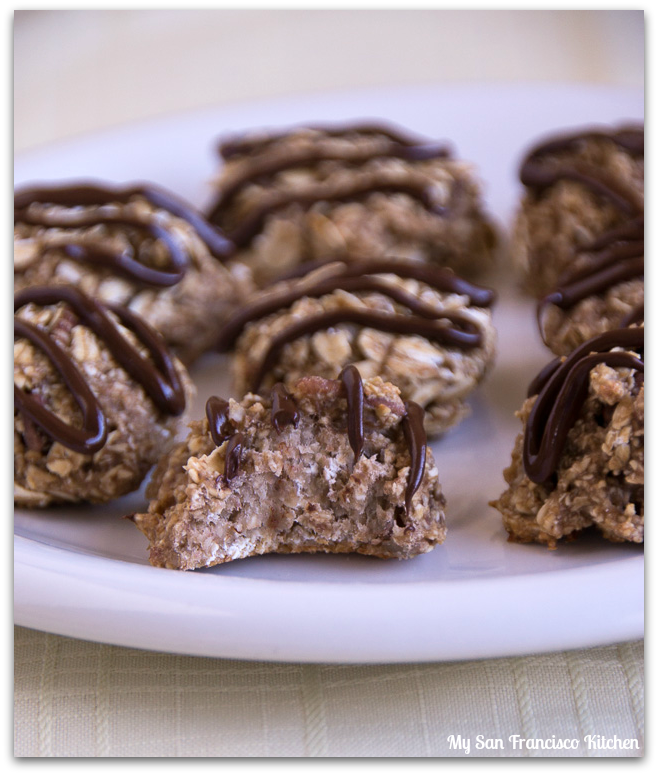 Skinny Banana Cookies
Ingredients
1½ ripe bananas
1 cup oats
¼ cup pecans
¼ cup semi-sweet chocolate chips
Instructions
Preheat oven to 350 degrees F.
Add oats, pecans and bananas to a blender.
Pulse a few times, leaving some whole oats for texture.
Mix the batter with a spoon so it is even.
Use a teaspoon to drop balls of dough on a cookie sheet.
Bake for 10-12 minutes.
Melt chocolate chips in a microwave-safe bowl 30 seconds at a time until melted, then transfer with a spoon to a plastic baggy with a hole cut in the corner.
Drizzle the melted chocolate over the cookies.
Makes 12 cookies