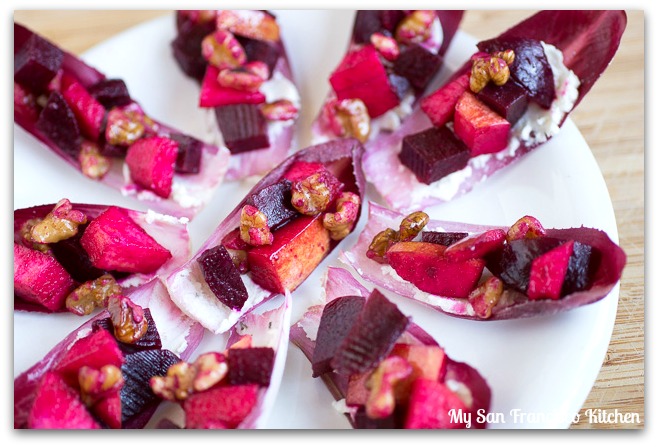 I am a little late with my Valentine's Day post this year, but better late than never so Happy Valentine's Day! Once again my work schedule hasn't allowed me to be in the kitchen very much, and today I finally got a day off….aaahhhhhhhh
I got a beautiful endive bouquet from California Endive Farms for Valentine's Day this year, and had a lot of fun making different variations of endive boats and salads. This is one of my favorite endive appetizer recipes, Beet, Apple and Walnut Endive Boats. The filling is inspired by a favorite recipe of mine by Fabi's mom that includes chopped freshly cooked beets, raw apples and walnuts. It is tossed with a simple dressing made of olive oil, honey and balsamic vinegar. I love spreading herb-flavored goat cheese on the endive before topping them with this tangy filling.
For Valentine's Day I had to work, but when I got home it was still light outside so we grabbed some food and then played some badminton. I made chocolate lava cakes topped with raspberries and mint leaves for dessert. They turned out so good that when it was all gone I wished I could start over again!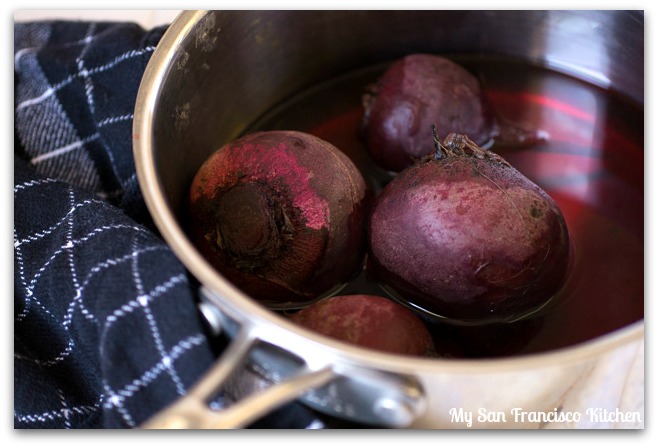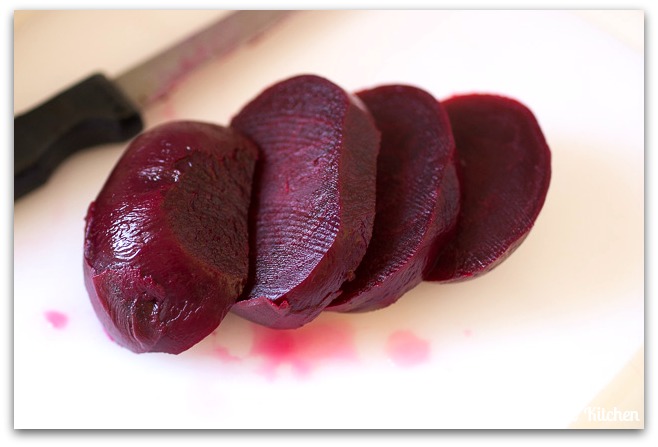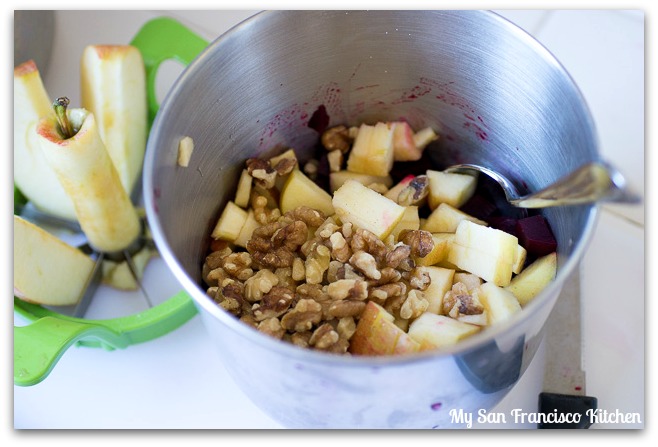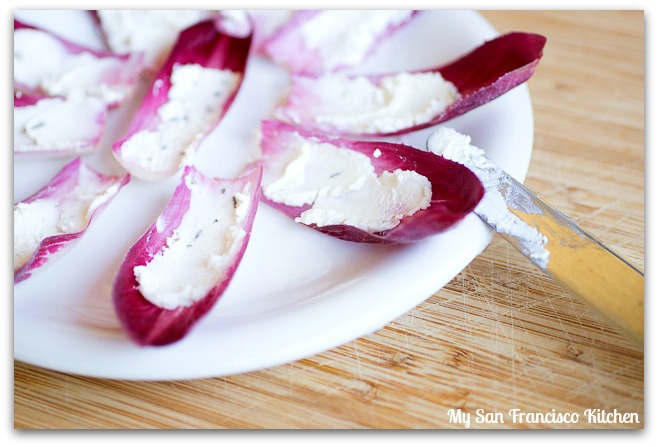 Beet and Apple Endive Boats
Ingredients
4 beets
2 endive
1 apple, cored and chopped
⅓ cup walnuts
¼ cup creamy herb goat cheese
3 tbsp olive oil
1 tbsp balsamic vinegar
1 tsp honey
Instructions
Boil the beets for 45 minutes until tender when pierced, then drain and let cool.
Once cooled, rinse and peel them over a sink with your hands.
Chop the beets into bite-sized pieces and add to a mixing bowl.
Add the chopped apples and walnuts to the mixing bowl.
In a separate bowl, mix together the olive oil, vinegar and honey.
Drizzle over the filling and toss until well coated.
Spread the goat cheese on each endive leaf, then top with filling.
Makes 16 boats