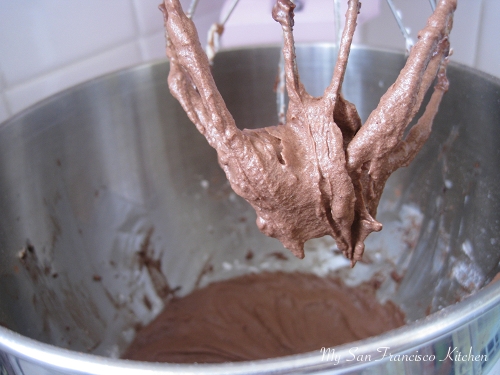 This is the chocolate frosting recipe I use when frosting cakes and cupcakes. All you need is butter, shortening, powdered sugar, cocoa, milk and vanilla!

Chocolate Frosting Recipe
Ingredients
2 cups confectioners' sugar
6 tbsp unsweetened cocoa powder
4 tbsp butter, softened
2 tbsp shortening
4 tbsp 2% milk
1 tsp vanilla extract
Instructions
Cream butter, shortening, cocoa together in a KitchenAid standalone mixer with whisk attachment or electric mixer on medium speed.
Add confectioners' sugar and milk, alternating, while mixing on low speed.
Add vanilla and mix until blended.
Makes ~2 cups (enough for 10 cupcakes)