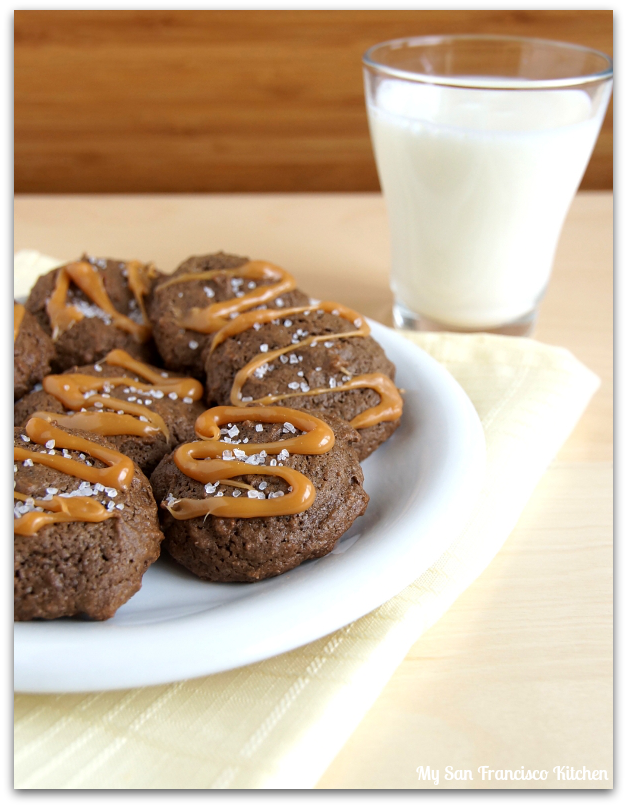 Today is a good day. 1) It is FRIDAY 2) It is the last day of my pediatrics rotation (which I loved and will dearly miss, but I am one step closer to graduating!) 3) I am going on vacation!! 4) these salted chocolate caramel cookies. I made these for a housewarming party last week, but didn't get any for myself. I lovvve caramel! Together with chocolate = heaven. These chocolate caramel cookies have caramel in the middle and drizzled on top, then sprinkled with sea salt to give them a savory touch. Sometimes savory and sweet go so well together!
Am I the only one who cringes at the thought of being without a laptop for 1 week? I decided that if I bring my laptop with me, I will somehow end up working. I am such a work-a-holic, and it has gotten worse and worse over the past few years – to the point where I can't even enjoy a vacation without working on my laptop for part of it!! One time when I went on vacation my site went down for 3 days – that was fun!! Now I am always scared to unplug for longer than a few days. For this vacation, I am leaving my laptop at home. I just know I will be going into withdrawals after 1 day!
Enjoy these yummy cookies, & have a great weekend!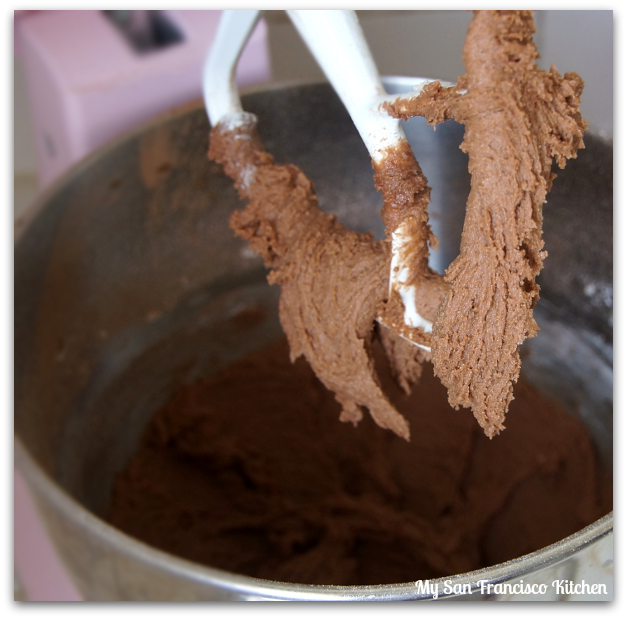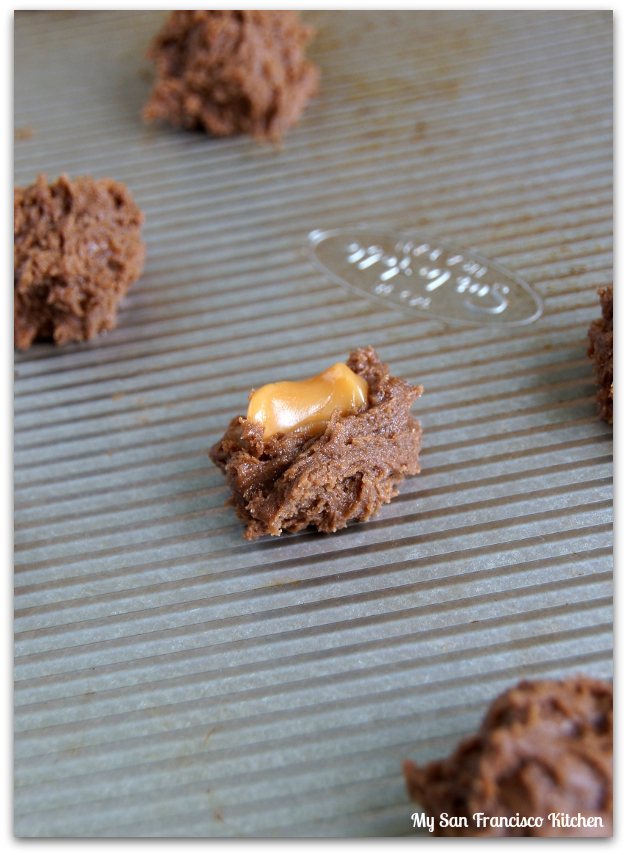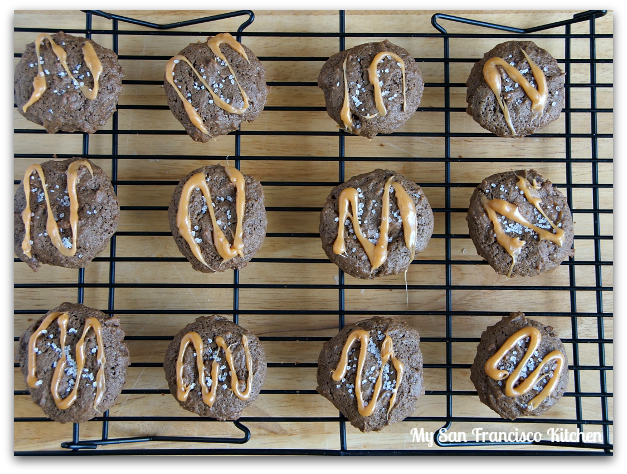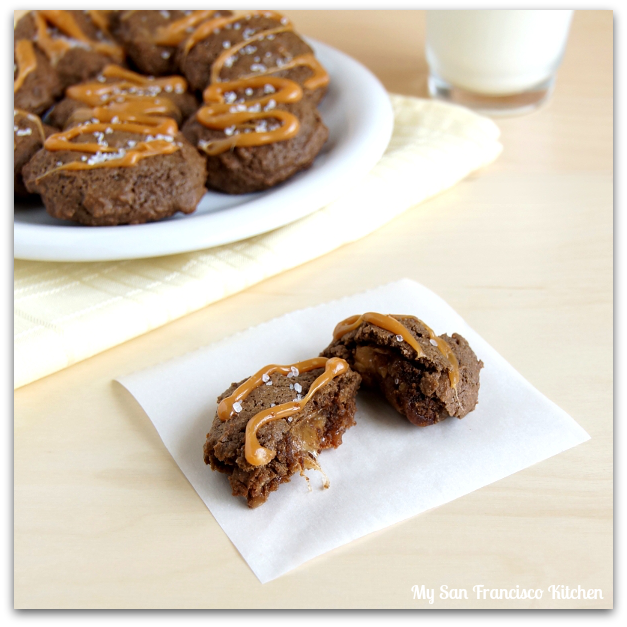 Salted Chocolate Caramel Cookies
Ingredients
½ cup butter (1 stick, room temperature)
⅔ cup white sugar
1 egg
1 tsp vanilla
1 cup all-purpose flour
¼ cup unsweetened cocoa powder
¼ tsp baking soda
¼ tsp salt
6 caramel squares, halved (plus extra for decoration)
Sea salt for garnish
Instructions
Preheat oven to 350° F (175° C). In a mixing bowl, beat room temperature butter, sugar, eggs, and vanilla until creamed together. In a separate bowl, mix flour, cocoa, baking soda, and salt with a fork.
Add flour/cocoa/baking soda/salt mixture a little at a time into butter/sugar/eggs/vanilla mixture by beating at low speed until well blended.
Using a teaspoon, scoop out balls of batter and shape with your fingers around ½ caramel square. This part might be a little messy!
Drop the balls of dough onto cookie sheets, leaving an inch around each cookie drop.
If oven is still preheating, let chill in refrigerator for a few minutes (I find this helps the cookies keep their shape).
Place into oven and bake for 8-10 minutes. Do not over-bake or cookies will be hard. Let cool 2 minutes before transferring to a cooling rack.
Melt extra caramel in microwave, 10 seconds at a time until melted, then transfer to a ziplock bag with a hole cut in the corner and drizzle over the cookies.
Sprinkle with sea salt.
Makes 12 cookies