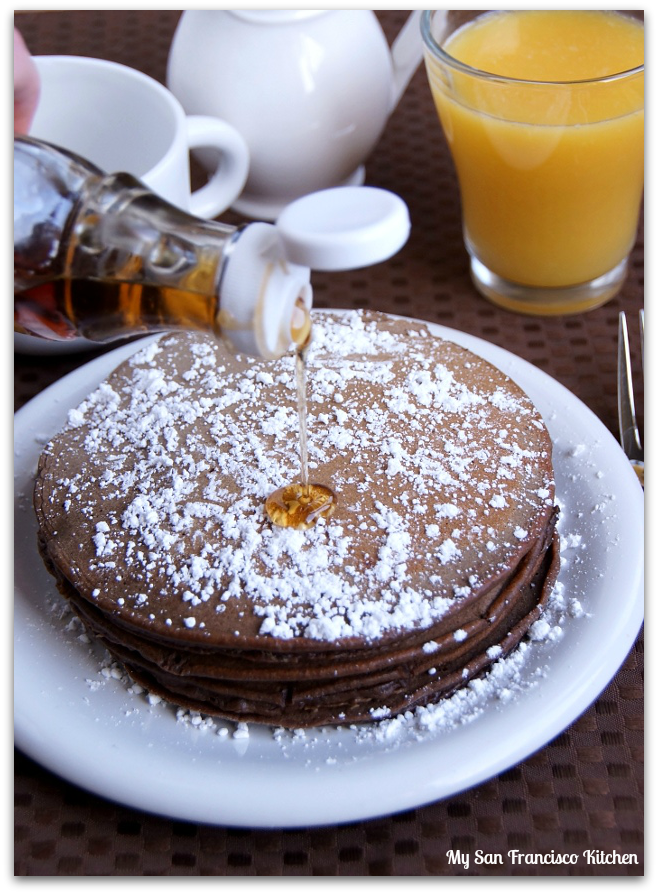 I must say that these chocolate pancakes are probably my all-time favorite breakfast. They are almost like eating a cross between brownies and chocolate cake for breakfast. Can you tell I am one of those people who will eat ice cream for breakfast no problem? Not that I normally do, but I definitely have a big sweet tooth and love sweets in the morning with my coffee. I resisted adding chocolate chips to these chocolate pancakes – see, even I have limits! Even for me, double chocolate pancakes would be a little too sweet!
I made these chocolate pancakes from scratch using unsweetened cocoa powder in addition to the flour. They were so easy to make in my blender. If you have a blender at home, all you need to do is add all of the ingredients to it and blend up to get chocolate pancake batter in minutes. My husband doesn't like super sweet breakfasts, so he wouldn't like to eat these on a regular basis. Surprisingly, he ate them when I made them the other morning!!
Yesterday was my last day at the California Poison Control Center, where I spent the past 6 weeks working on some really interesting cases. I learned a lot about managing overdoses and accidental poisonings, both in the emergency room and at home. It was such a great experience! Now I have some time off for Christmas vacation 🙂 I have a feeling I will be making these pancakes a lot now that I don't have to get up early and rush to work everyday.
What do you think, are these pancakes too sweet for you to eat for breakfast, or are you a chocolate-for-breakfast type of person?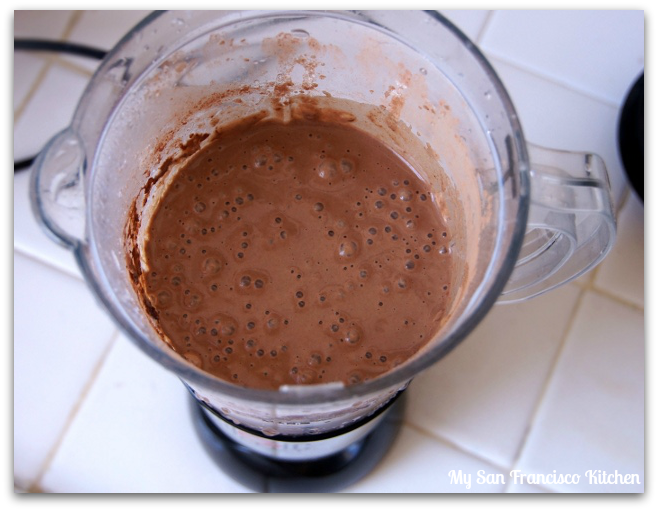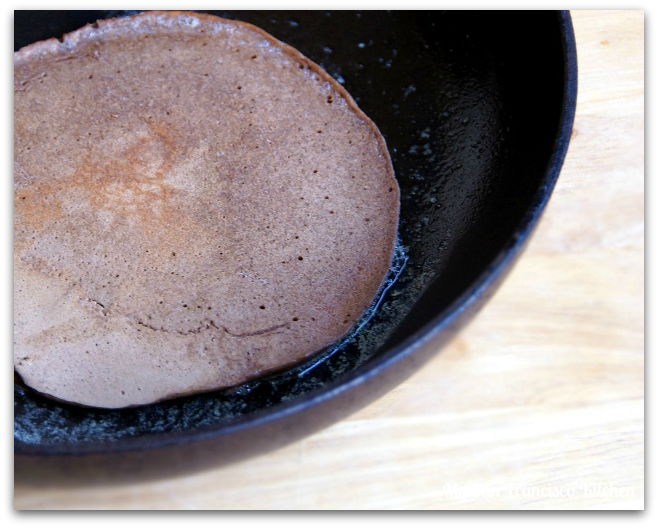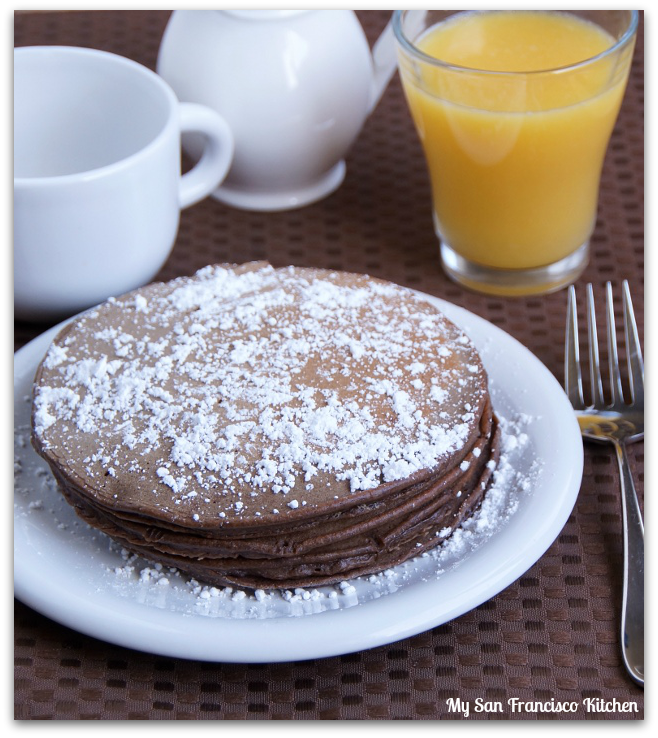 Chocolate Pancakes
Ingredients
1 tbsp butter, melted
1 cup milk
1 egg
1 cup all-purpose flour
5 tbsp unsweetened cocoa powder
¼ cup granulated sugar
½ tsp salt
½ tsp baking soda
Confectioners' sugar for garnish
Instructions
Add all ingredients to a blender and blend well.
Heat a non-stick skillet over medium heat (can melt a little bit of butter to grease if desired).
Pour the pancake batter onto the skillet until you get the desired size pancake.
Cook until bubbles pop and form holes, then flip (about 1 minute per side).
Serve warm.
Makes 6 pancakes