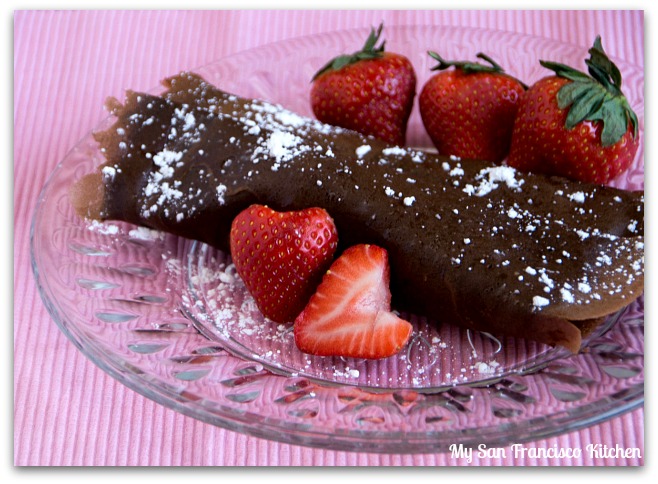 Let the Valentine's Day countdown begin! To start Valentine's Week off (yes I turned Valentine's Day into a whole week because I love it so much!), here is a romantic Valentine's Day breakfast idea: chocolate crêpes with chocolate hazelnut spread and strawberries. Nocciolata sent me a few samples of their delicious organic chocolate hazelnut spread, which went just perfectly with these chocolate crêpes. It is made with dark chocolate from the Antillean Islands, Italian hazelnuts, brown sugar, skim milk and Bourbon vanilla extract. They would like to send a lucky winner some samples of their delicious chocolate hazelnut spread too, so be sure to enter the giveaway below by 2/14 using the Rafflecopter widget (US residents only). The winner will be chosen via Random.org on 2/14 and I will contact him/her via email. You can also check back here to see who won after 2/14.
For some, these chocolate crêpes may be too sweet for breakfast, but not me! I love chocolate for breakfast (or anytime for that matter!). Crêpes are always a favorite breakfast of mine, and chocolate crêpes are even more of a special treat. What is your favorite crêpe filling? Do you prefer them more savory or sweet? For breakfast or dessert?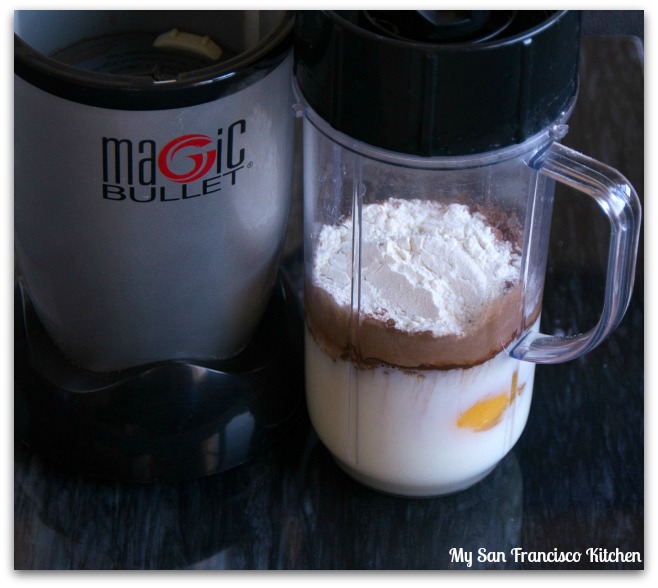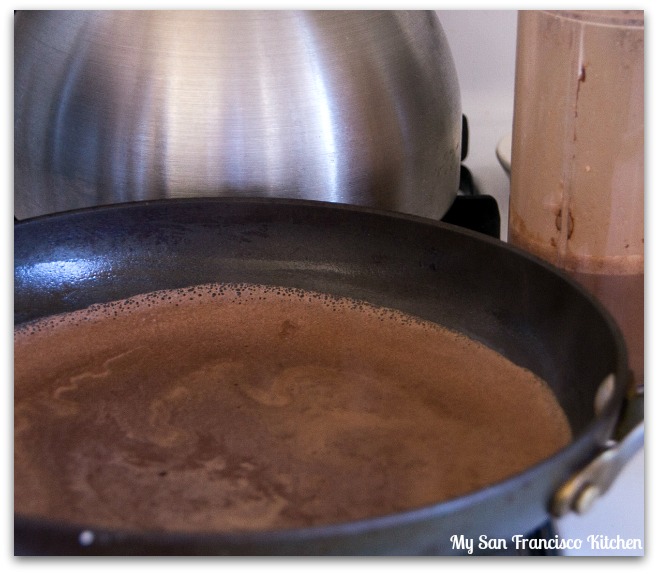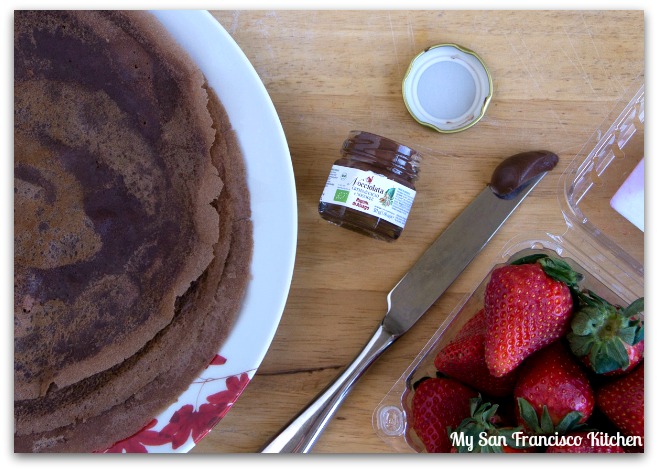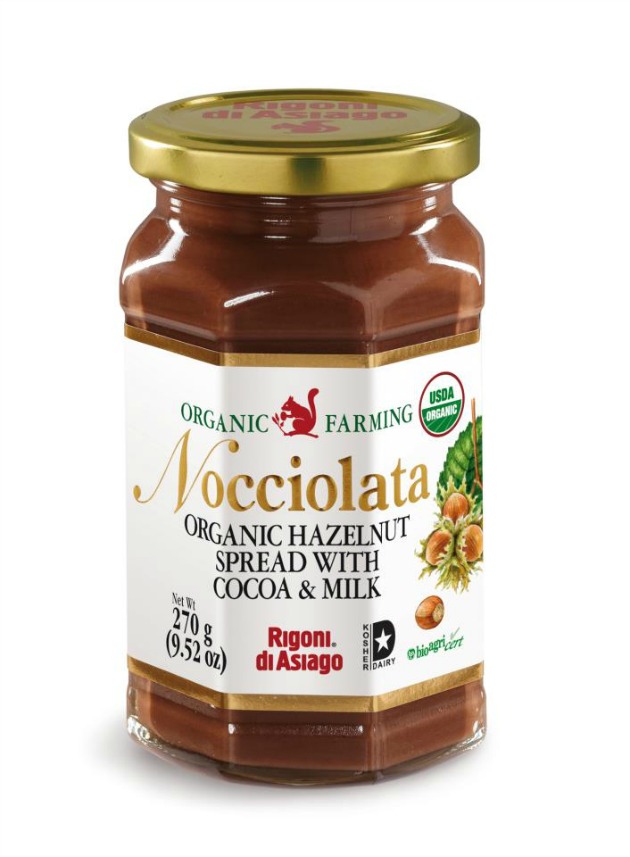 Chocolate Crêpes
Ingredients
2 eggs
½ cup milk
¼ cup all-purpose flour
2 tbsp unsweetened cocoa powder
1 tbsp granulated sugar
⅛ tsp salt
Butter
Nocciolata chocolate hazelnut spread
Strawberries
Powdered sugar
Instructions
Add all ingredients except for the butter to a blender and pulse a few times until the batter is well blended (can also whisk together in a bowl).
Heat a skillet over medium heat and swirl the end of a stick of butter over the top until coated.
Pour about ¼ cup batter into the skillet and immediately lift and rotate, swirling the batter around the pan until it stops swirling.
Cook until the edges begin to get crispy and lift off of the pan, then carefully peel and flip to the other side.
Repeat for the remaining crêpes.
Spread chocolate hazelnut spread over each crêpe and fill with chopped strawberries, then roll up.
Dust with powdered sugar.
Makes 6 crêpes
a Rafflecopter giveaway