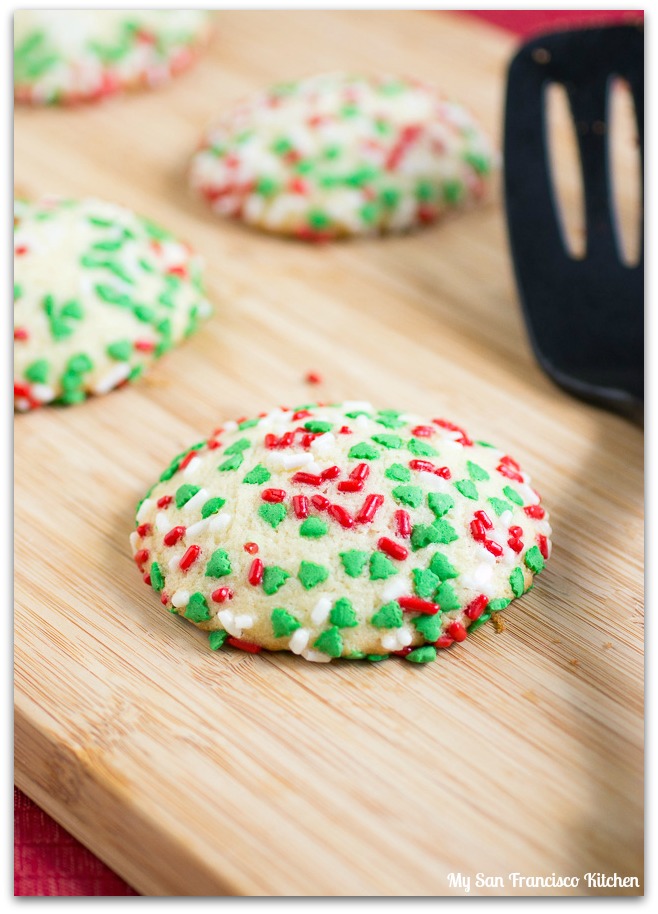 My favorite part about the holiday season isn't the pretty lights, gifts, or snow…it's baking! Yes, this is the only time of the year where you can get away with baking batches and batches of Christmas cookies (after all, you are giving them away, right?). Although I have plenty of recipes from baking with my mom all of these years, every year I like to make something different too. This year, my "new Christmas recipe" is Christmas Sprinkle Cookies. I used to love buying these at the grocery store, and they are so easy to make at home. Soft, buttery, and pretty.
You may have heard about the "big storm" in California on the news this week. Yesterday it rained all day, and there were many power outages. Luckily we weren't affected, but many businesses in SF (even our gym! >.<), were closed for the whole day. California needed a good rain though.
I guess I have to do more than bake and blog on my day off, like the laundry and get some cleaning done *sigh*. Have a great weekend!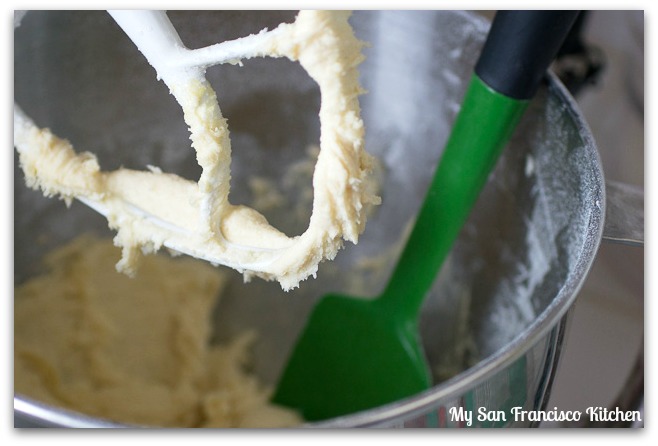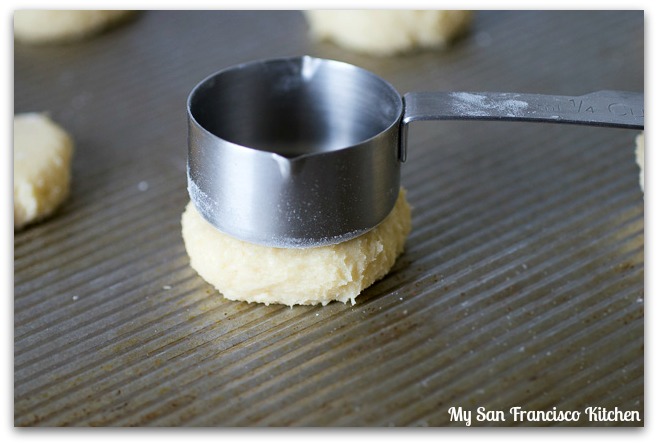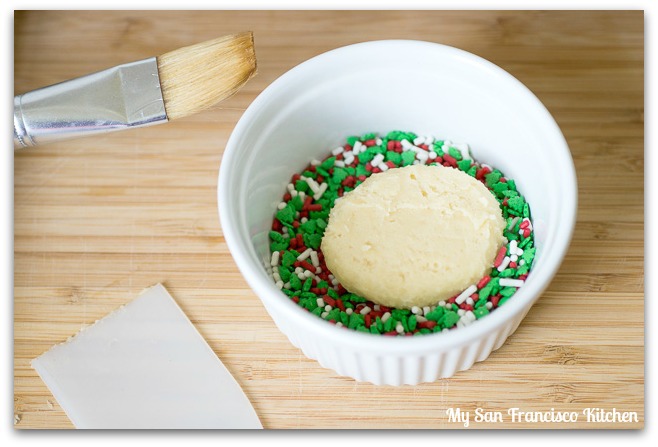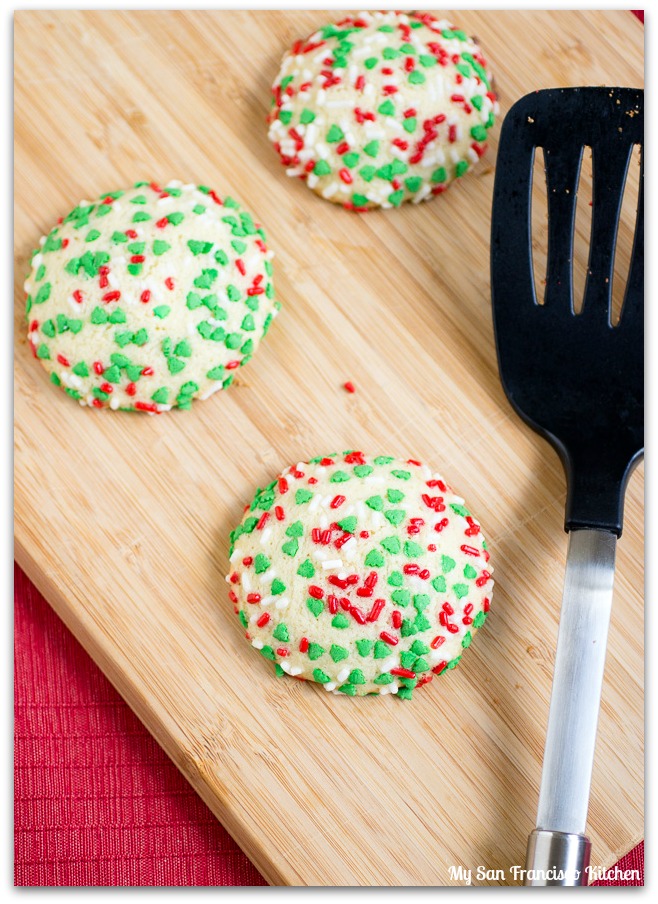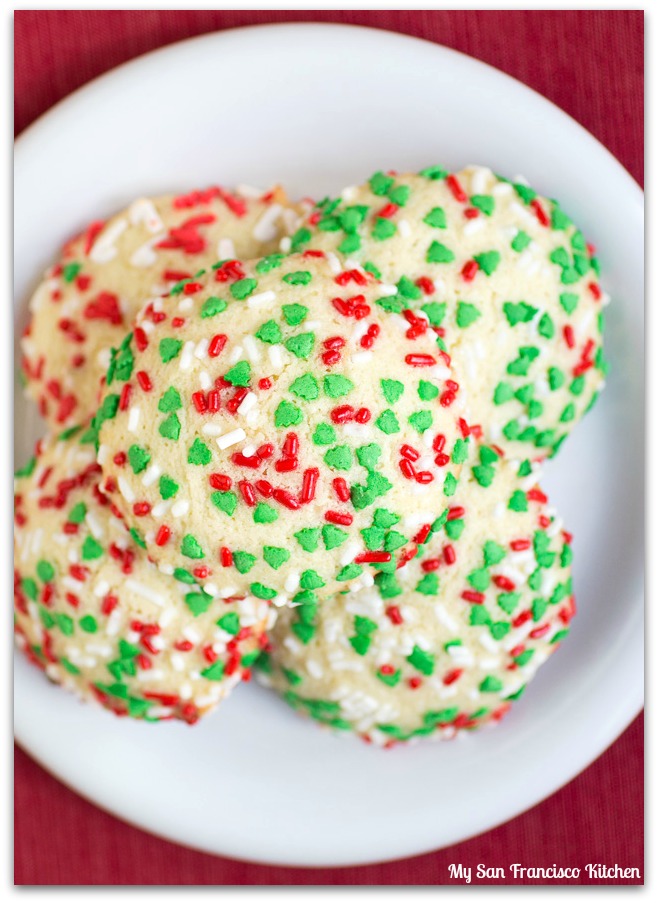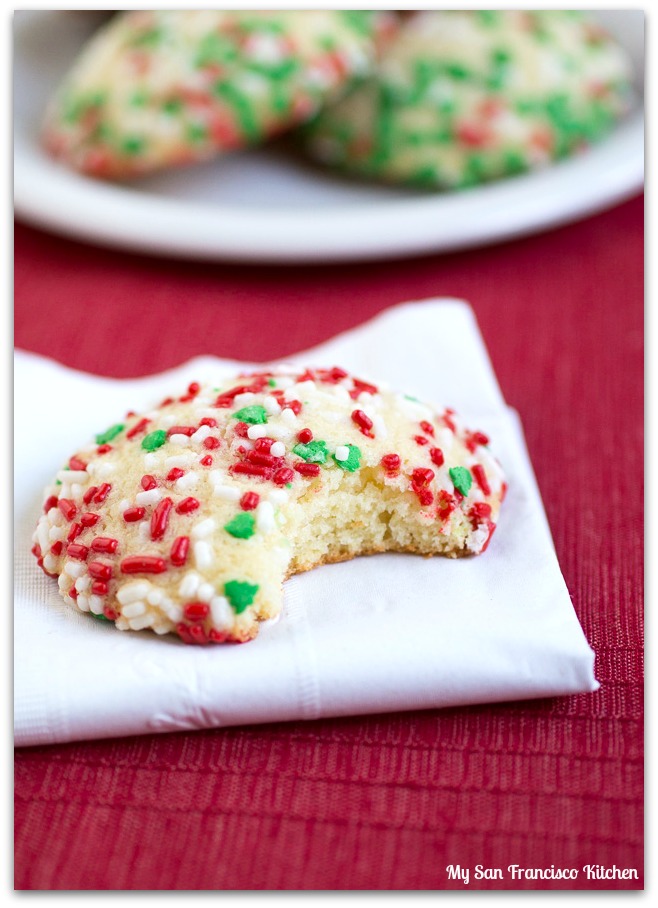 Christmas Sprinkle Cookies
Ingredients
12 tbsp unsalted butter, softened
¾ cup granulated sugar
2 tsp vanilla extract
1 egg
1 and ½ cups flour
1 and ½ tsp baking powder
½ tsp salt
1 egg white
½ cup sprinkles
Instructions
Preheat the oven to 375 degrees F.
In a mixing bowl, whisk together the flour, salt and baking powder. Set aside.
Cream together the butter and sugar in a stand mixer with paddle attachment, or with electric beaters.
Add the vanilla and egg and continue beating on medium speed.
Add the flour mixture a little at a time until well blended.
Form 1-inch balls with your hands and place on a non-stick baking sheet or parchment paper-lined.
Flour the bottom of a measuring cup and flatten the balls slightly.
Chill for 15 minutes in the refrigerator.
Brush the tops of the discs of dough with the egg white and press into a bowl of sprinkles to coat.
Bake the cookies for 10 minutes, then allow to cool for 2 minutes before transferring to a cooling rack.
Makes 1 dozen cookies