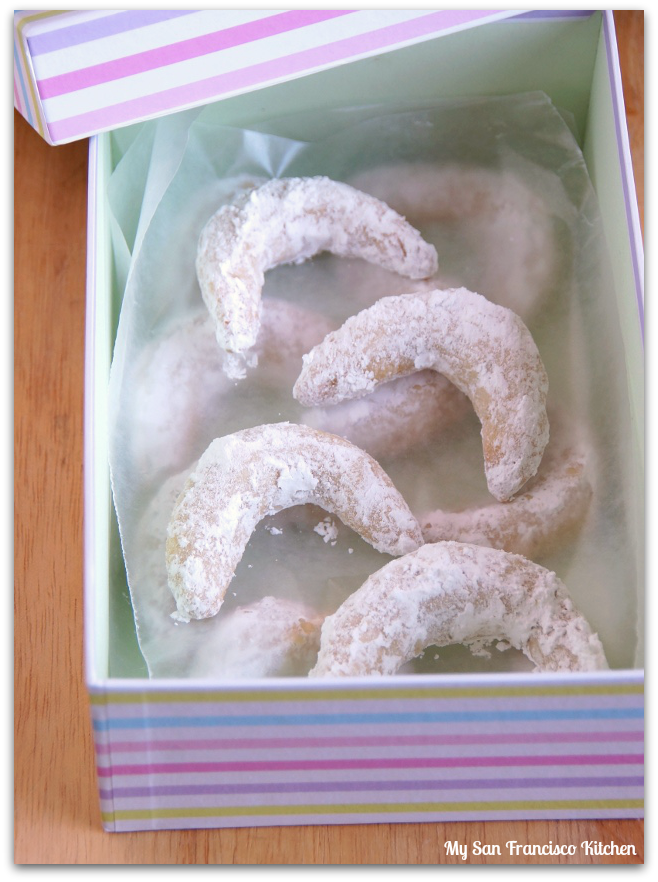 This was the first year that I participated in The Great Food Blogger Cookie Swap. If you aren't familiar, it is a fundraiser for Cookies for Kid's Cancer, and this year we raised $13,778.40. Great job to all of the bloggers that baked all of those wonderful cookies to ship off this year. I made these almond crescent cookies, which are great holiday cookies to give to your friends and family!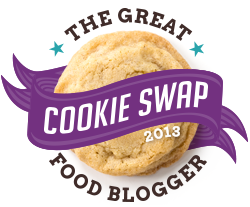 Unfortunately I read the instructions wrong on the part where it said to make the same recipe for all three bloggers, and I made three different kinds of cookies instead – oops! I decided to just pick one to feature (the almond crescent cookies), and will share the other two at a later time.
I got three different batches of incredibly delicious cookies myself:
Chai Sugar Cookies by Erin Cooks
Cappuccino Cravers by Rosie Discovers
And these incredible oatmeal cookies from…errr…oh yeah, we were so excited about these cookies we accidentally lost the paper inside the box with who they were from! FAIL! 🙁 I will find out, stay tuned…
A big thanks to this year's sponsors who matched the donations to this cause: OXO, Grandma's Molasses, Gold Medal, and Dixie Crystals.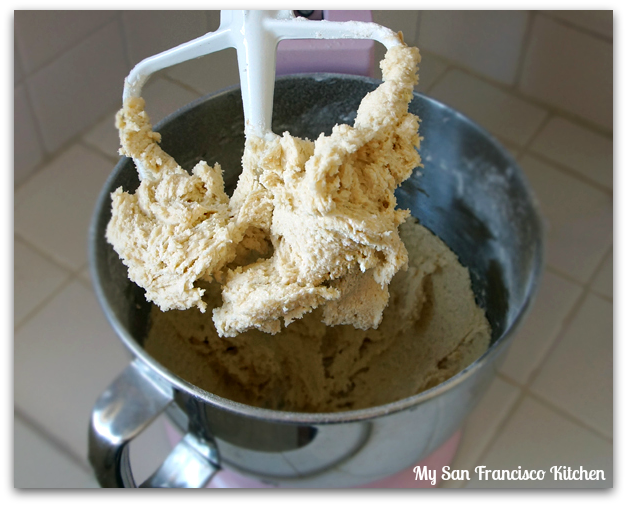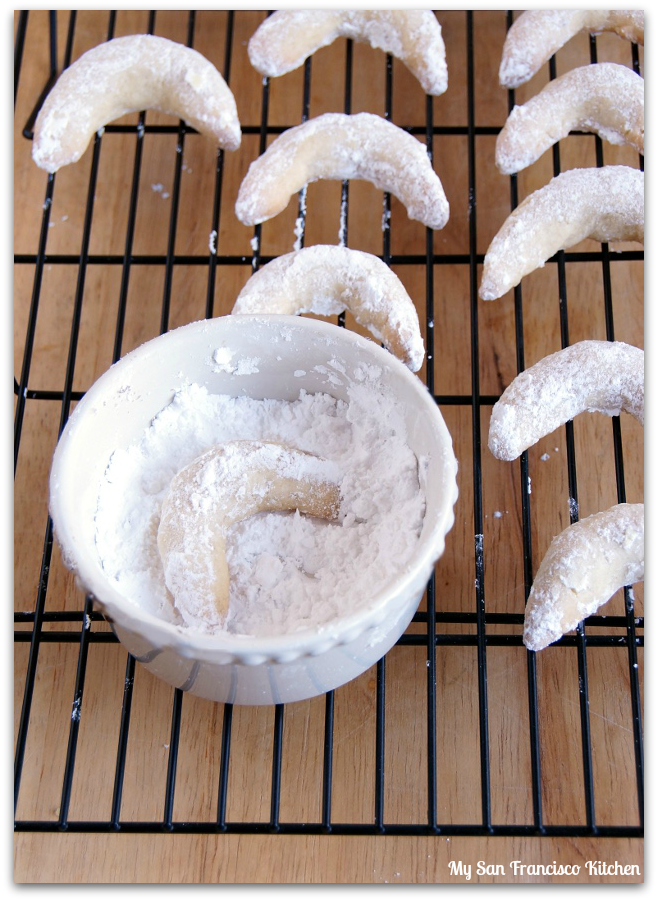 Almond Crescent Cookies
Ingredients
1 cup (2 sticks) unsalted butter, room temperature
¼ tsp salt
¾ cup granulated sugar
1½ tsp almond extract
1 large egg yolk
2 cups all-purpose flour
1 cup confectioners' sugar for rolling
Instructions
Cream butter, salt and sugar together in a stand mixer on medium speed with paddle attachment or with an electric mixer.
Add the almond extract and egg yolk and mix until just blended on low speed.
Add the flour a little at a time and continue to mix on low speed until all of the flour is blended and you get a nice dough.
Wrap the dough in plastic wrap and refrigerate for 1 hour.
Preheat oven to 325 degrees F.
Shape pieces of the dough into crescent shapes by rubbing the dough back and forth with your hands.
Place the shapes onto a baking sheet and bake for 16 minutes and the edges begin to turn golden.
Roll in confectioners' sugar, then cool on a wire rack.
Once cooled completely, coat the cookies in a second coat of confectioners' sugar.
Makes 48 cookies