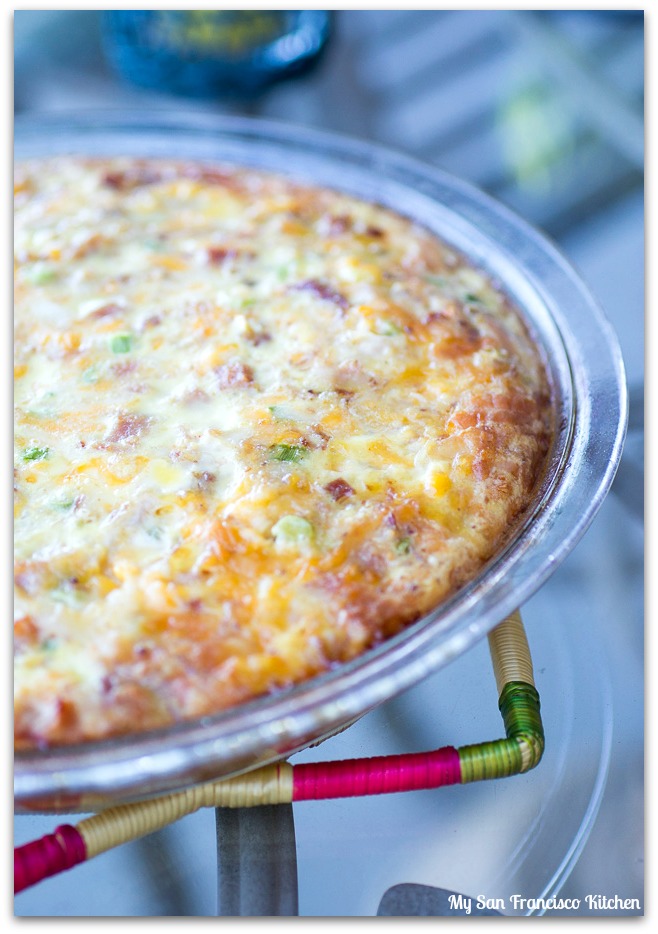 Last weekend I got to spend time at home with family. As part of our Thanksgiving dinner, my mom made a delicious ham. The next day we decided to use up some of the leftover ham to make this ham and cheese quiche. We used 2 strips of bacon and green onions for extra flavor. It was a hit! Our quiche was literally gone in 2 minutes after taking it out of the oven. Next time I make this, I will be doubling the recipe!
The Magic Bullet, food processor, or blender works great for chopping up the ham into smaller pieces for the quiche. Oh, and by the way, this quiche is crustless to cut down the calories. The cheese and eggs give it plenty! I did not even miss the crust one bit, but if you want you can use this recipe with a crust too.
Have you started you Christmas shopping yet? As for me, I intend to stay inside for the most part since I did some shopping before the craziness started! Thank heavens for online shopping! 🙂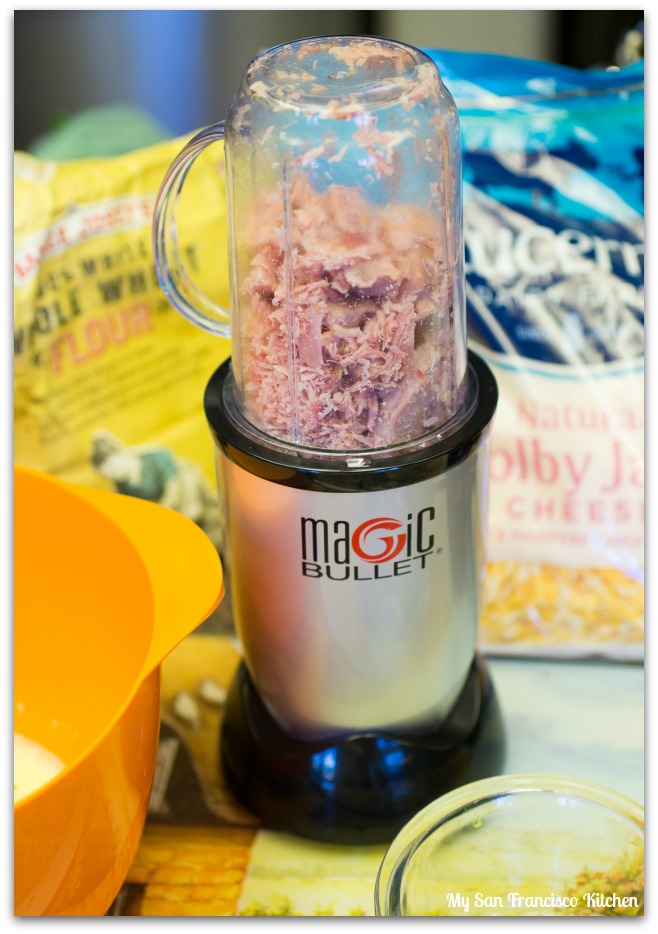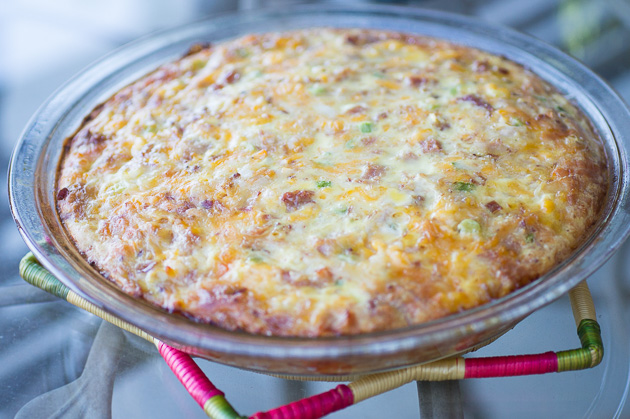 Crustless Ham 'N Cheese Quiche
Ingredients
1 cup chopped ham
2 slices bacon, chopped
½ cup shredded Colby Jack cheese
3 green onions, chopped
3 tbsp flour
3 eggs
1 cup milk
Pinch of salt
Instructions
Preheat oven to 325 degrees F.
Grind ham and bacon in blender or food processor, then add to a mixing bowl.
Add eggs, salt and milk to the blender and pulse a few times. Pour into the mixing bowl.
In a separate bowl, mix the flour and cheese together. Then, transfer the cheese and stir everything well.
Transfer the mixture to a greased 9x9-inch pie dish (or pie crust, if using).
Bake for 50 minutes, until top is slightly browning and firm.
Makes 1 9x9-inch quiche