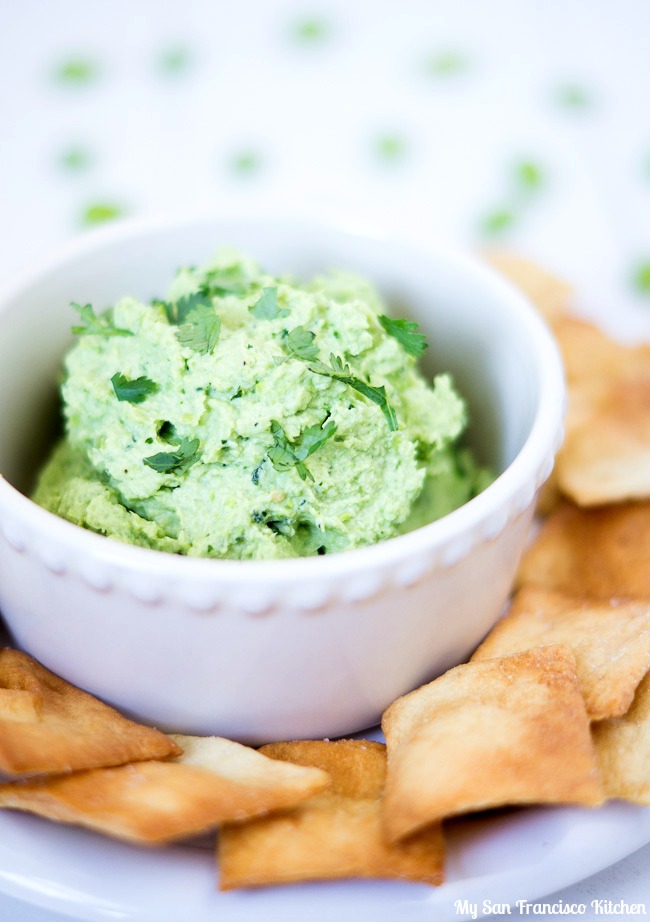 This week's theme on My San Francisco Kitchen is Super Bowl / Game Day snack recipes, because I have been making so many appetizers and snacks! Can you tell the main reason I love football season so much is the food?
I love this healthy edamame dip because it tastes so flavorful and has much less unhealthy fat and calories than other dips. If you have a food processor or blender, all you need are a few ingredients to make this edamame dip: cooked edamame beans, olive oil, garlic, lemon, and cilantro. It reminds me of hummus a little bit, just without the tahini. Also, isn't the green color so much fun?
I love to snack throughout the day, so it is essential to have healthy snacks already prepared so I don't grab the unhealthy snacks. This edamame dip will keep well in the refrigerator for a few days in an airtight container. Serve your edamame dip with pita chips, tortilla chips or fresh vegetables like carrots, celery and broccoli.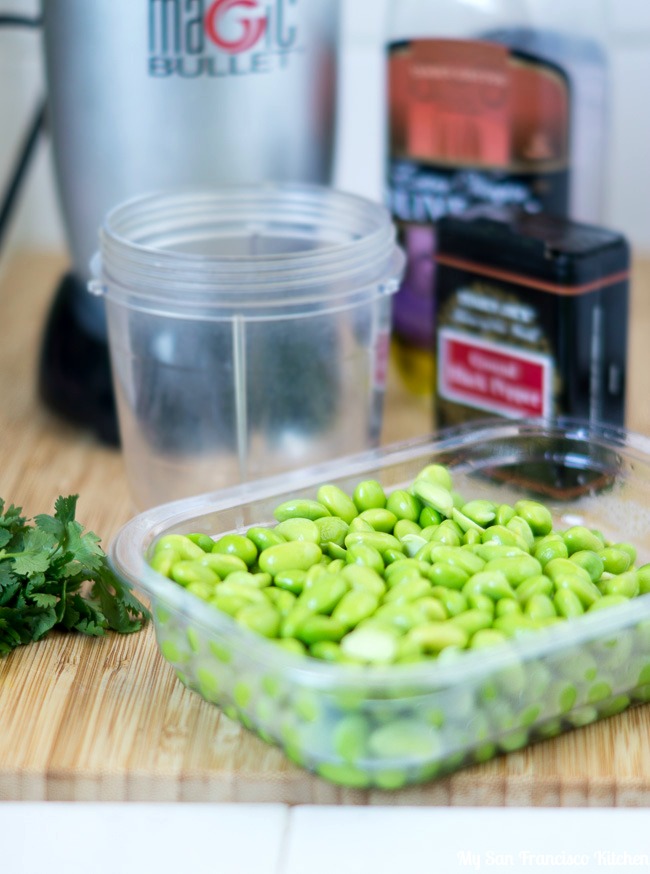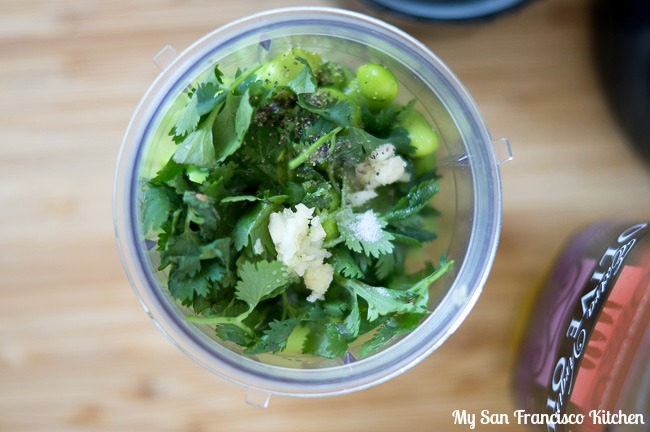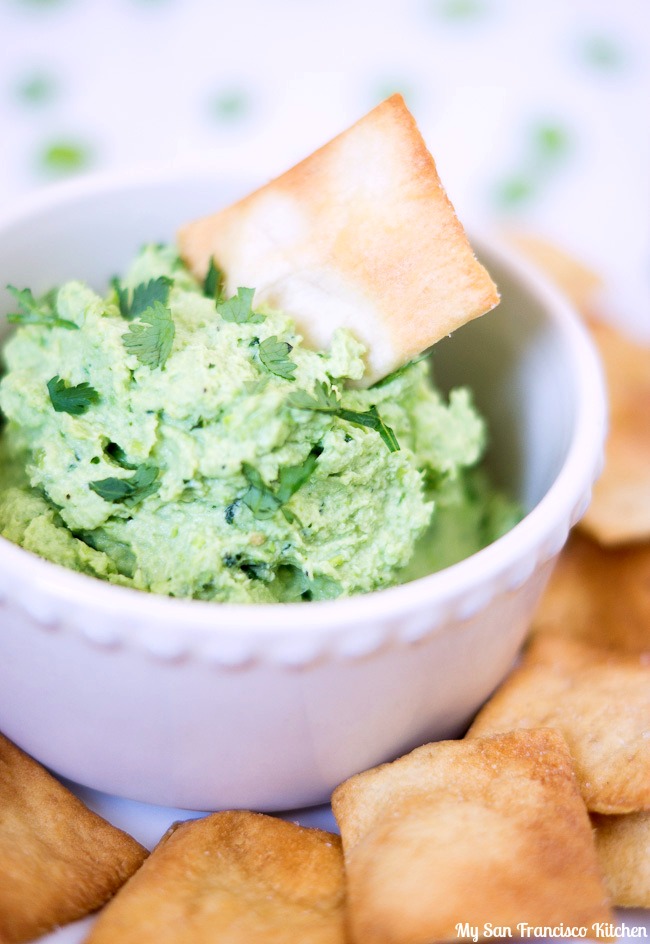 Edamame Dip
Ingredients
1 cup shelled, cooked edamame
3 tbsp olive oil
2 tsp lemon juice
1 garlic clove, minced
¼ cup fresh chopped cilantro leaves
½ tsp salt
Pinch of ground black pepper
Instructions
Add all ingredients to a blender or food processor and blend until smooth.
Makes 1 cup