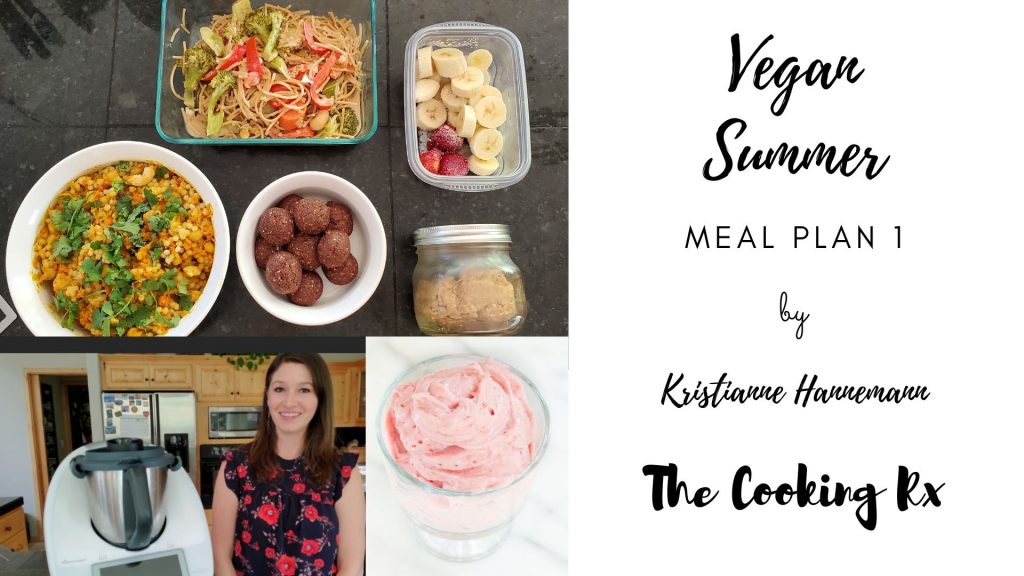 A few months ago, I decided to make a change to my diet and go plant based. Many people think a plant based diet is the same as vegan, but it is not. Here is my favorite quote from Katherine McManus, a registered dietician at Harvard University:
Plant-based or plant-forward eating patterns focus on foods primarily from plants. This includes not only fruits and vegetables, but also nuts, seeds, oils, whole grains, legumes, and beans. It doesn't mean that you are vegetarian or vegan and never eat meat or dairy. Rather, you are proportionately choosing more of your foods from plant sources.
This is a really good article on why plant-based diets are healthy, and how to get started.
Even though I am not strictly vegan, I cook a lot of vegan recipes. I made this healthy summer-inspired vegan meal plan that features 5 easy vegan meals to prep for your week. Let me know what you think in the comments below!
For more information on Thermomix®, send me a message – I am a Thermomix® USA consultant.
Subscribe to my YouTube channel for more meal plan ideas and recipe tutorials.