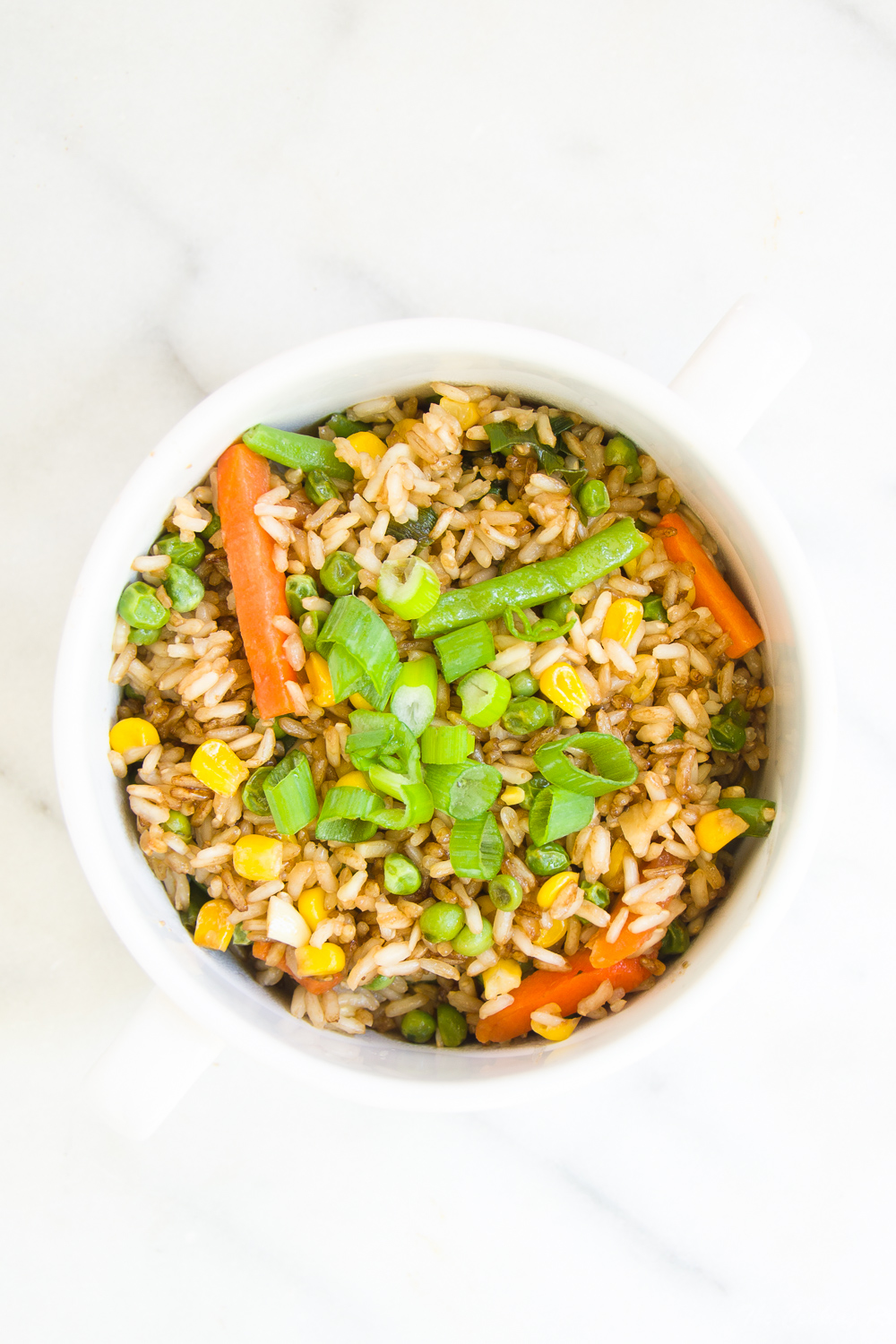 This recipe is why I meal prep brown rice in my Thermomix® every week using the rice cooker mode. When I have some left over, I fry it up with some frozen vegetables (hey, I said it was easy) to serve as a side. My favorite main dish to serve it with is some homemade orange chicken, sesame chicken or sweet and sour chicken! I call it "fake-out" because it is like take-out, but healthier!
Important tip: before you start making this fried brown rice, your rice must be cold. It is easiest if you prep some rice hours or days before and keep it chilled in the refrigerator, but if you are in a bind you can cook some and put it in the freezer for about 15 minutes and it will also work ok.
Soy sauce and sesame oil are essential for flavoring this recipe! Don't skip it 🙂 You do not need to add extra salt, because the soy sauce is already pretty salty.
I made this brown rice recipe vegan-friendly, but feel free to add a scrambled egg or even some chopped up cooked chicken if you want!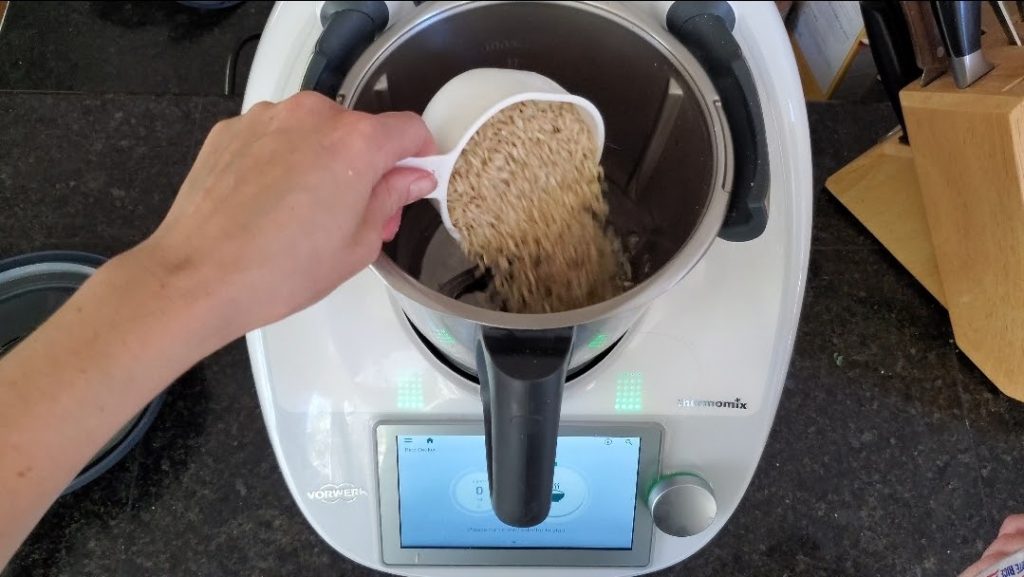 The EASIEST Fried Brown Rice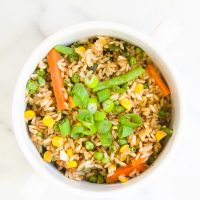 2 tbsp olive oil or butter
1 cup frozen mixed vegetables
2-4 tbsp soy sauce
2 tbsp sesame oil
2 cups cooked brown rice
2 green onions, chopped
Heat olive oil in a skillet over medium heat.

Add the vegetables and stir while cooking for 3 minutes.

Move the vegetables to the side and add the brown rice (add more oil prior if needed).

Fry the rice while stirring for 7 minutes.

Add the sesame oil and soy sauce and stir through, then serve and top with green onions.
Disclaimer: I am a Thermomix® consultant and sell them as an independent business. "THERMOMIX," "VORWERK," "COOKKEY," and "COOKIDOO" are a registered trademark of VORWERK (or its affiliates). VORWERK does not support, authorize or endorse this site.