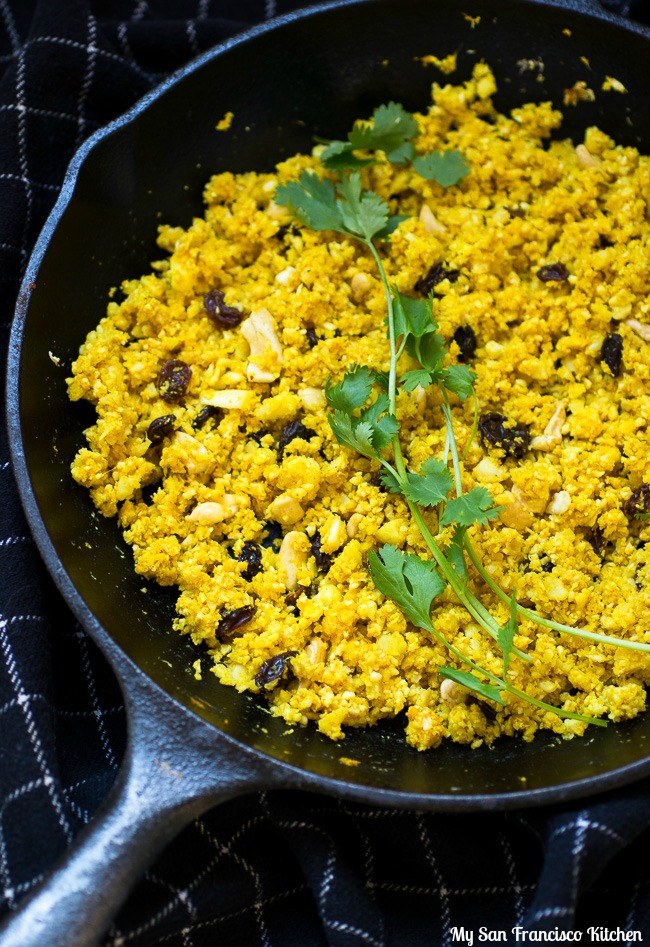 This was my first time trying "cauliflower rice" and I loved it. If you haven't had cauliflower rice before, it is basically cauliflower florets ground up to fine crumbs in a food processor or blender, and then heated up in a skillet to dry by removing the water. It has a very similar texture to rice. That is your basic cauliflower rice recipe, and from there you can add many different spices and ingredients to it. For this recipe, I decided to make a curried cauliflower rice with a little bit of coconut oil for flavor, curry powder, turmeric for color, raisins and cashews. I love the sweet taste of raisins mixed with a rich curry flavor. The turmeric adds a little bitterness to this dish, so the raisins give it a nice contrast. After you have tried cauliflower rice, you won't even miss the carbs! This curried cauliflower rice recipe is a quick, easy and healthy side.
This weekend was Leila's first overnight trip away from home, and she did great! We went up to Point Reyes and did some easy hiking with her, which was a lot of fun. She loved looking at all of the trees and wildlife. On Sunday, I got to visit with my best friend from high school who was in town. We got to do brunch, dinner, and dessert – yum! For dessert, we tried this place in the Marina District called Over the Moon Creamery where they serve delicious ice cream sandwiches. I was torn between the funfetti and rocky road flavors, but in the end I went with rocky road sandwiched between two right-out-of-the-oven chocolate chip cookies. Overall it was a really fun weekend!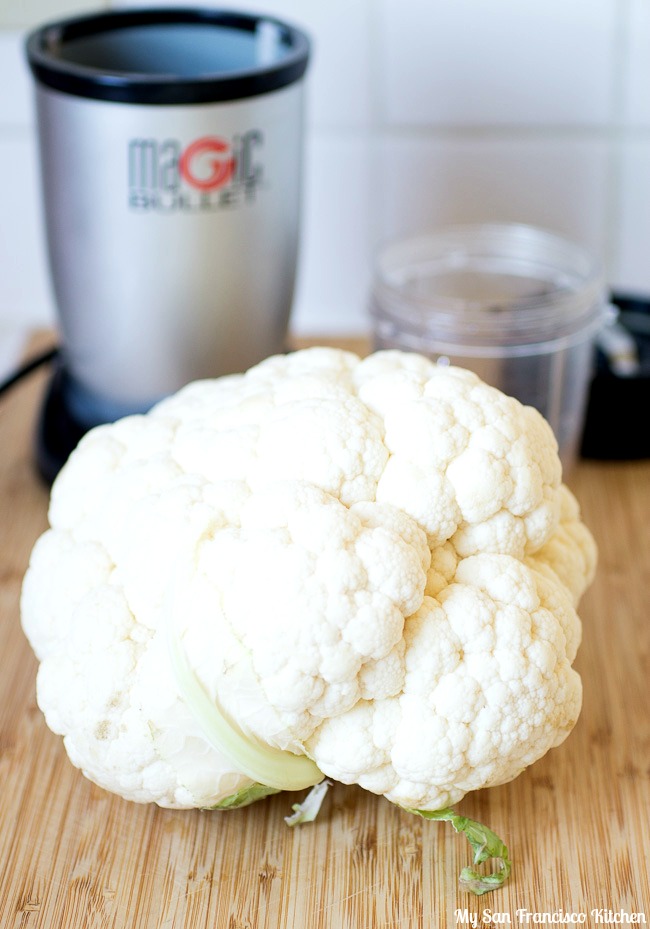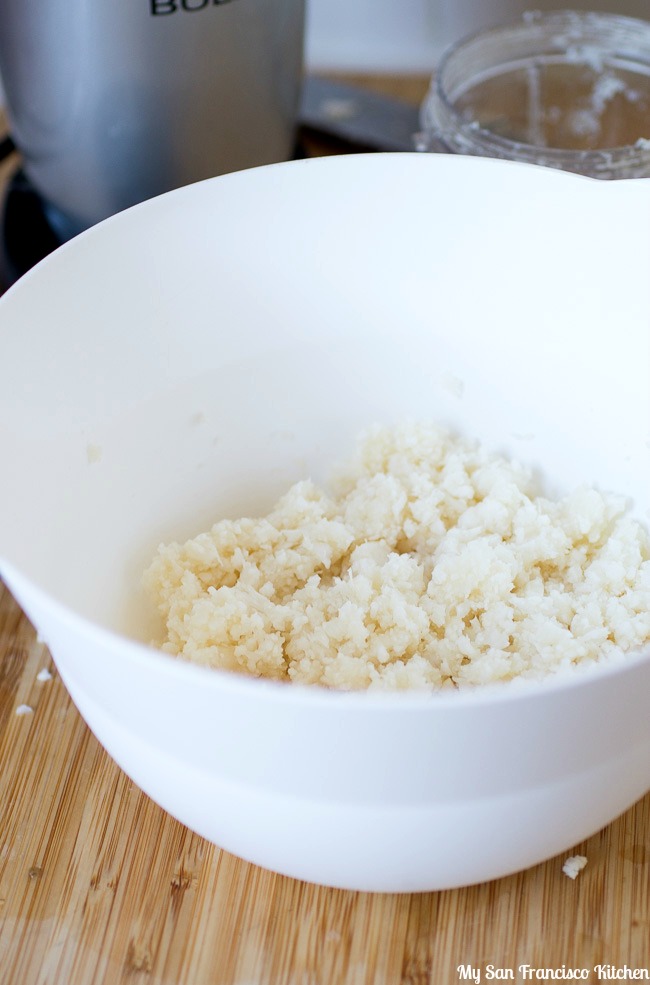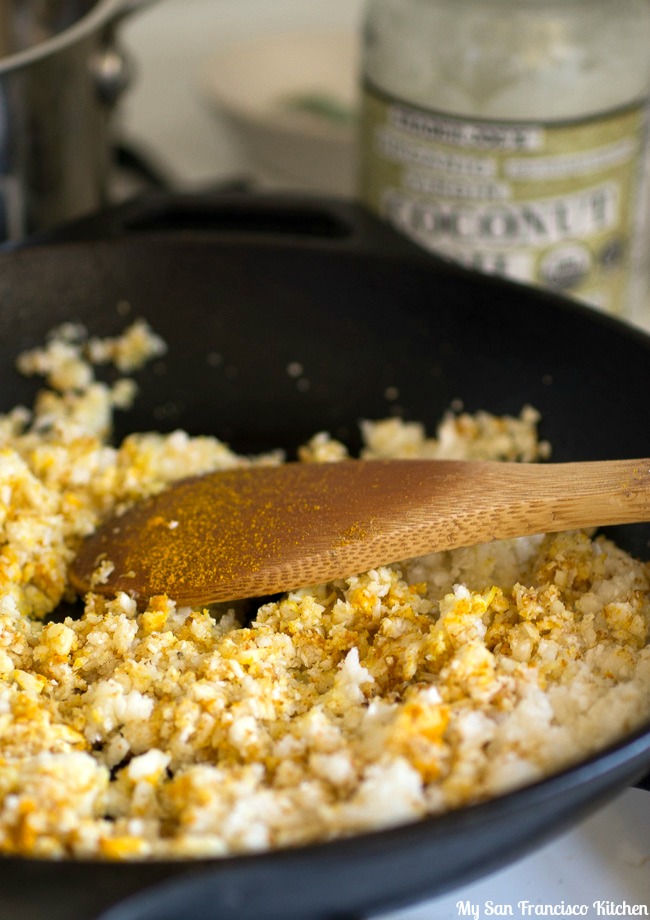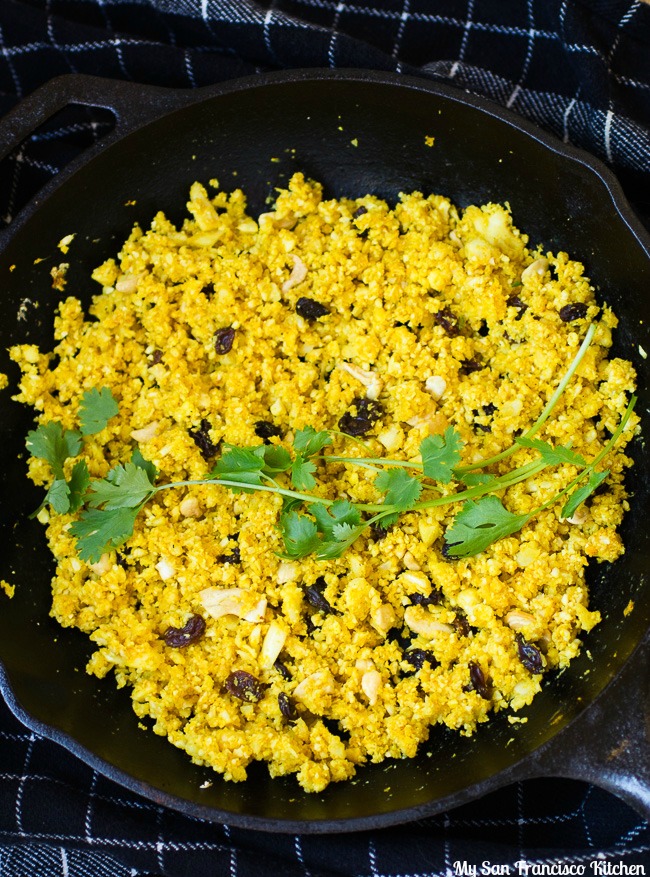 Curried Cauliflower Rice
Ingredients
½ head cauliflower, chopped into florets
1 tbsp coconut oil
2 tsp curry powder
½ tsp turmeric
¼ tsp salt
2 tbsp raisins
2 tbsp cashews
Cilantro for garnish
Instructions
Add the cauliflower florets to a food processor or blender and pulse until you get a fine, crumbly texture.
Heat the coconut oil in a skillet over medium heat.
Add the cauliflower to the skillet, scraping it out of your bowl with a spatula.
Add the curry powder, turmeric, and salt and mix with a wooden spoon. Cook for 7 minutes, stirring occasionally.
Stir in the raisins and cashews and cook for 2 minutes.
Serve warm, topped with fresh cilantro.
Makes 2 cups