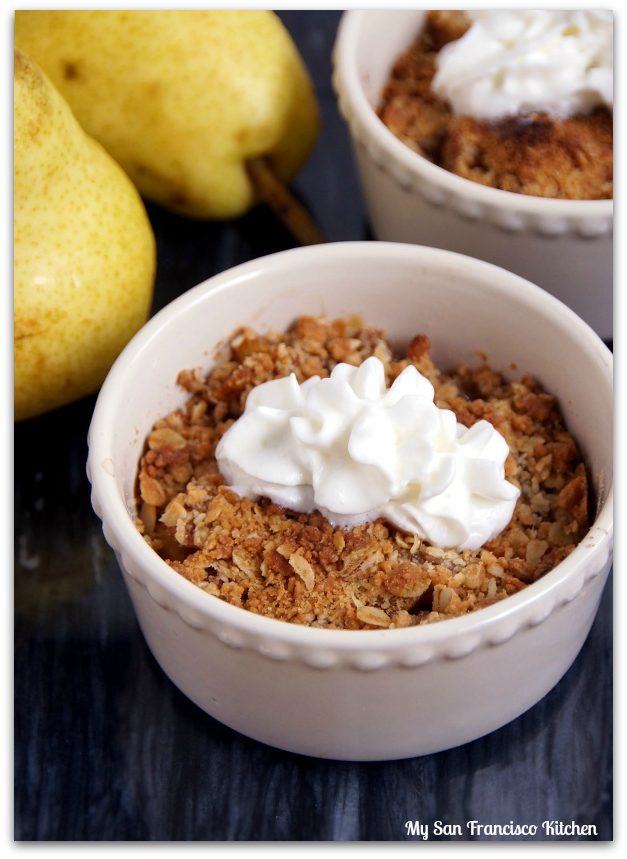 Brrrrrr.
It has been freezing in the city lately! There is nothing like a freshly baked pear crisp to warm you up! I found a recipe on Cooking Light and decided to adapt it to mini one-person servings by using my ramekins. I can't get enough of pears, they are my favorite fall fruit! They are perfect for this dessert, because they become very tender underneath a crispy topping. This pear crisp dessert is best made with fresh, ripe pears and served with vanilla ice cream or whipped topping. You can double the recipe to make an 8×8 dish.
The weekend went by really fast, as usual. Today was my day off and I spent most of it in the kitchen catching up on my cooking for the week. Last night we had wild rice with roasted chicken. I have some wild rice left over that I am just dying to make a soup with!
Hope you had a fun weekend!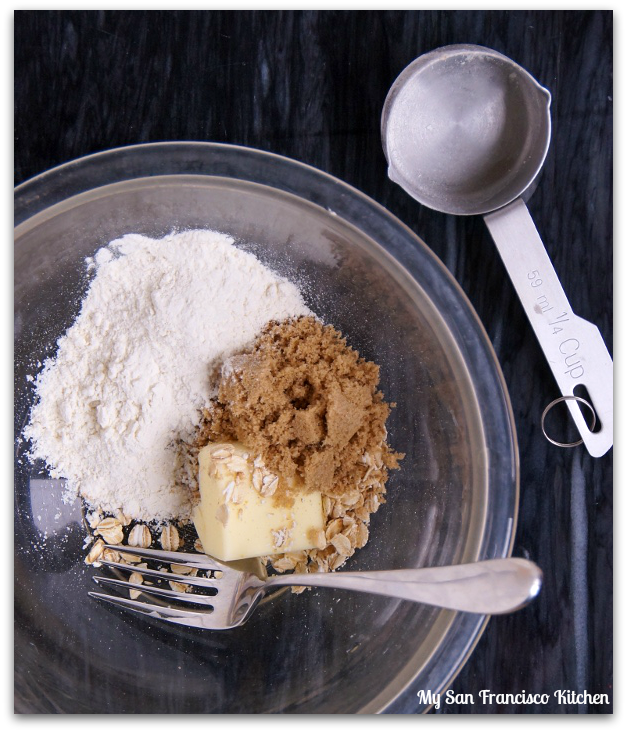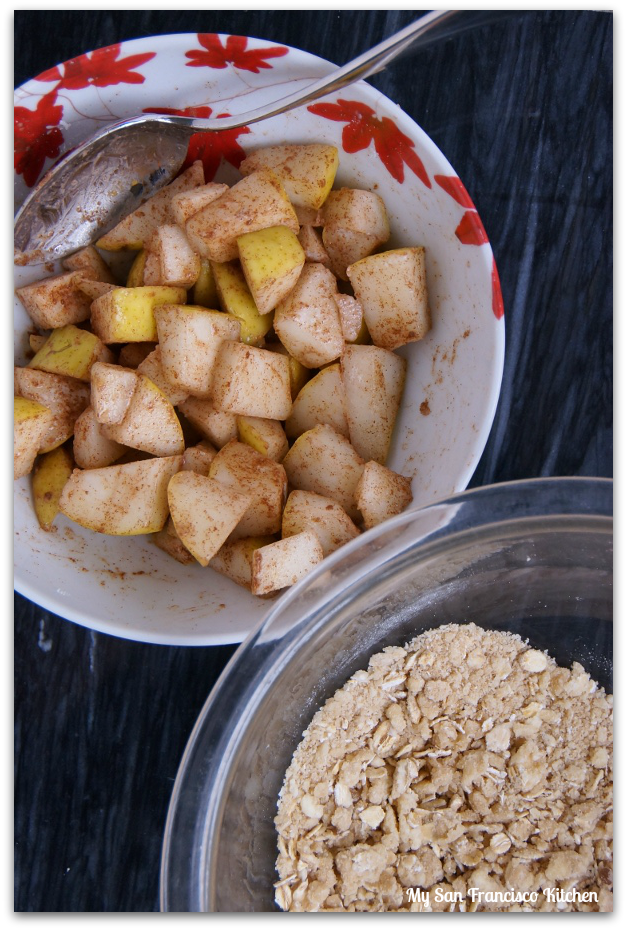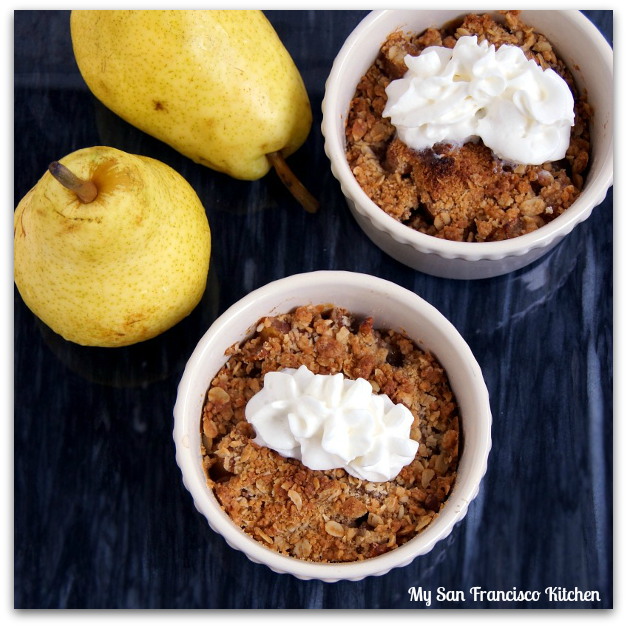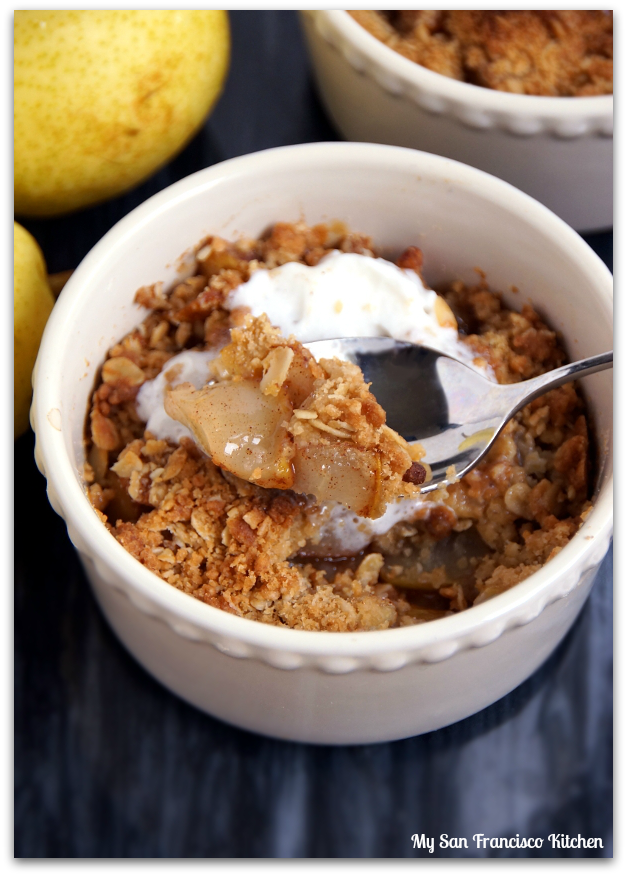 Mini Pear Crisp
Ingredients
1 ripe pear
1 tbsp cinnamon
½ tbsp cornstarch
½ tsp lemon juice
1 tbsp chilled butter
2 tbsp brown sugar
3 tbsp all-purpose flour
¼ cup oats
2 tbsp chopped walnuts
Instructions
Preheat oven to 375 degrees F.
Core and dice the pair, then add to a mixing bowl.
Add cinnamon and cornstarch to the pears and mix well. Set aside.
In a separate bowl, add the remaining ingredients except the walnuts.
Use a fork or pastry blender to cut the butter into the dry ingredients until it becomes crumbly.
Add the chopped walnuts and mix well.
Divide the pear mixture into two 4-inch ramekins, then top with the crust.
Bake for 15-20 minutes, until the crust is golden brown.
Makes 2 4-inch ramekins
Recipe adapted from
Cooking Light