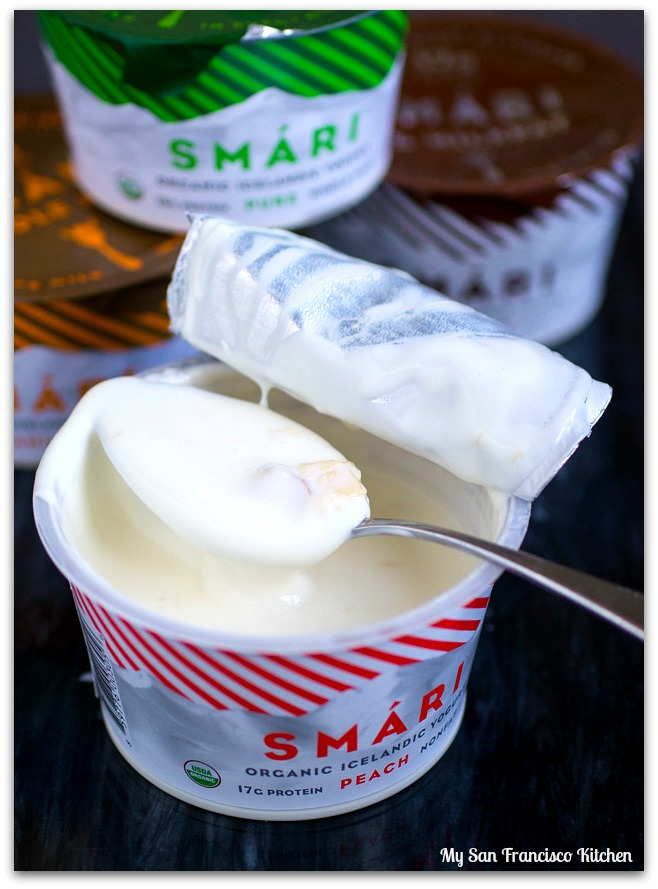 Hi everyone! I hope you had a nice relaxing weekend! Today I have a new product to share with you: Smári Organics brand new Icelandic Yogurt flavors in peach, coconut, pure whole milk, and vanilla whole milk. My favorite flavor out of all four is the peach because it has juicy organic peaches inside! Yum! Here is a little background on Smári Organics:
Based in Petaluma, CA, Smári is the signature thykk yogurt (skyr) of Iceland since the 9th century that kept the Vikings strong through long dark winters. Founder Smári Ásmundsson learned the secrets of skyr-making from an 82-year-old dairyman from Egilsstaðir, who advised, "Get the best milk. Skim the fat. Add live cultures. Let it set. Strain the liquid. When it looks really thykk, strain even more." 
It is the higher in protein per serving (20g) than any other yogurt in the U.S. and one package is made from 4 cups of milk! I like that they are low in sugar, and loaded with calcium. Other flavors are Pure, Strawberry, Blueberry and Vanilla. Perfect for breakfast or a healthy snack.
Giveaway Alert!
Smári Organics would like to send one reader their new flavors to try! Enter the giveaway via the Rafflecopter widget below, and a random winner will be chosen on 4/21. U.S. residents only. Good luck!!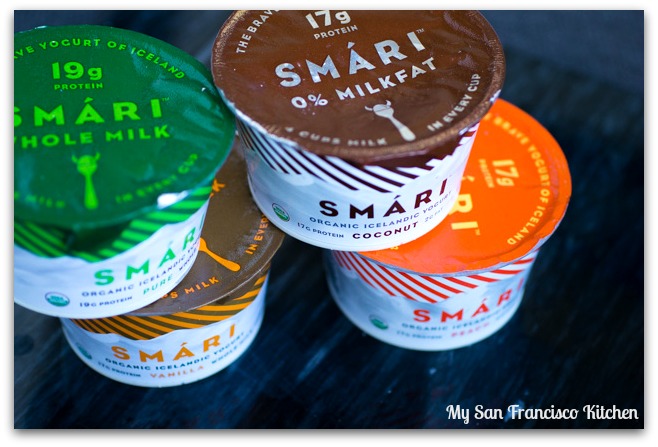 Disclaimer: I was provided samples of Smári Organics Icelandic Yogurt to review; all opinions are my own.