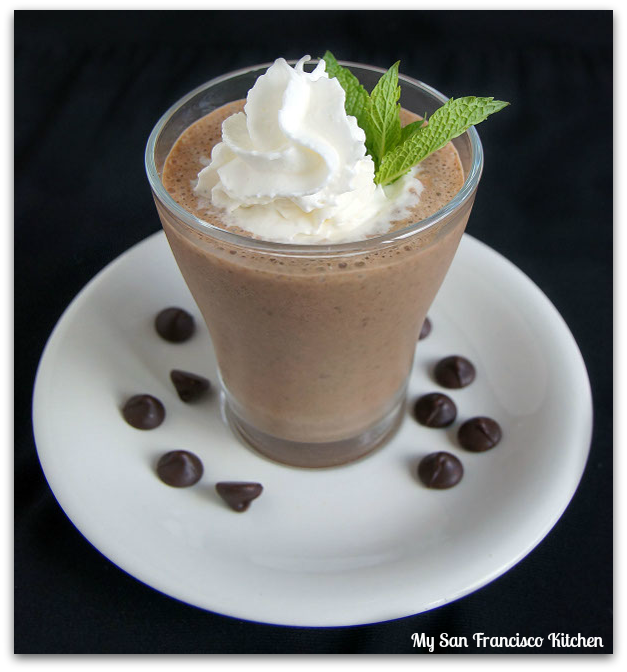 The other day at the grocery store I walked by some mint and impulsively bought it because it smelled so good, but realized I had way too much of it once I got home. Instead of making my usual berry smoothie for lunch, I decided to experiment with mint and chocolate in a smoothie. Yes, the chocolate chips add on a few more calories, but this smoothie is overall pretty healthy! It tastes like a mint chocolate chip milk shake! Just add a banana, ice, yogurt, milk, cocoa, chocolate chips and mint to a blender and blend up this refreshing treat!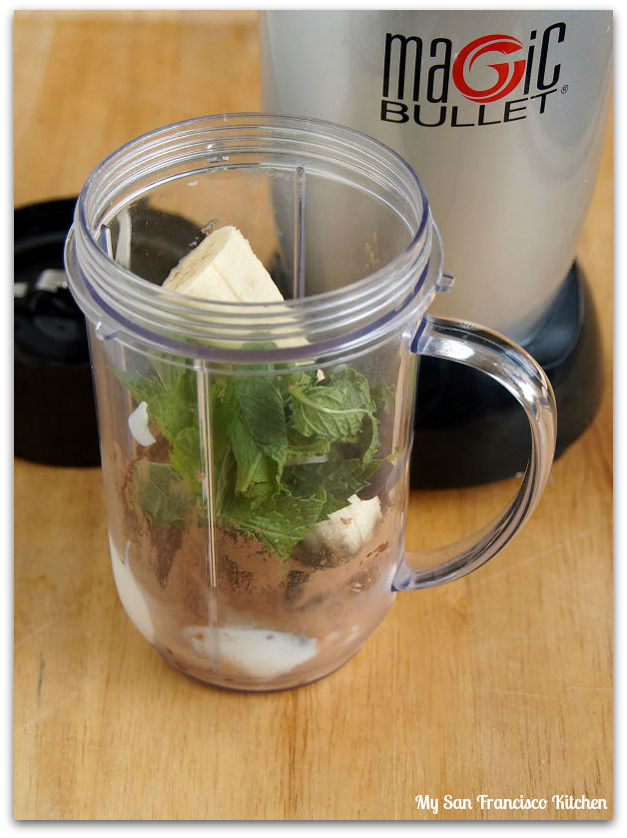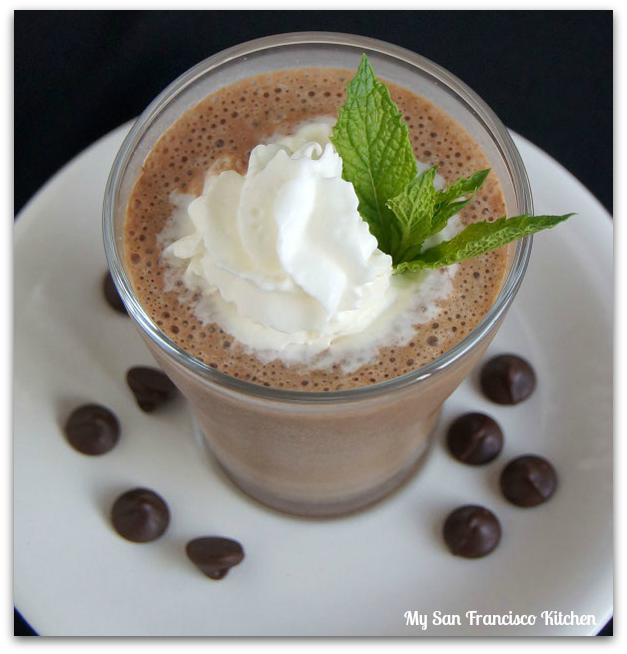 Mint Chocolate Chip Smoothie
Ingredients
1 cup ice cubes
1 banana
¼ cup fresh mint leaves mint
2 tbsp cocoa powder
¼ cup milk
⅓ cup non-fat plain yogurt
2 tbsp semi-sweet chocolate chips
Fresh mint for garnish
Instructions
Add all ingredients to a blender and blend well.
Makes 2 smoothies