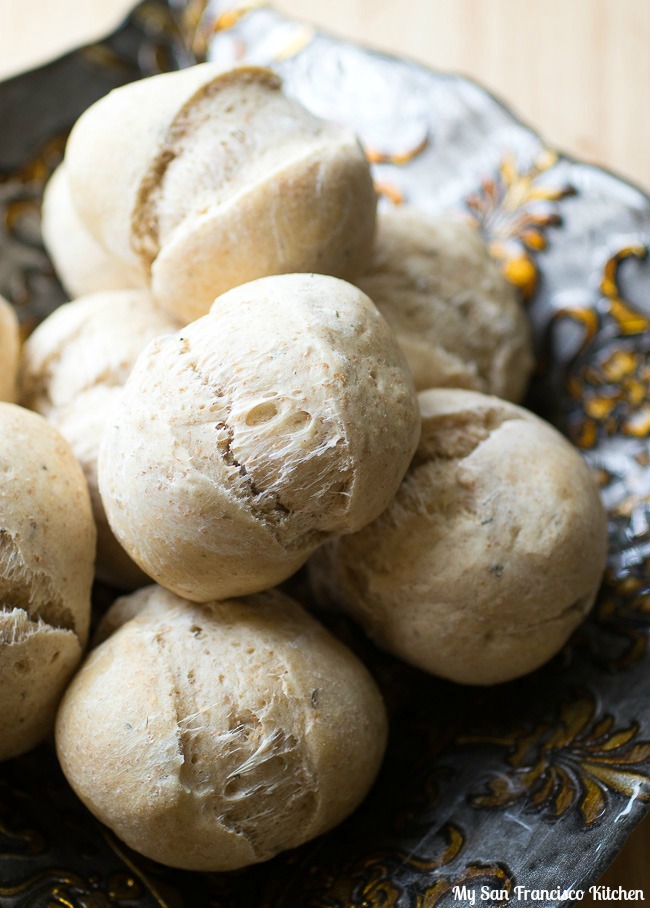 Maybe you have avoiding the big question, but Thanksgiving is quickly approaching so it's time to face it: are you hosting Thanksgiving this year, or bringing a dish someplace else? Either way, prepping for Thanksgiving dinner can be stressful. This year I decided to focus on "make-ahead" recipes to make life a little easier! These herb dinner rolls can be fully baked and hold up in the freezer even a week in advance using Hefty slider freezer bags. This year's goal is to prepare as many dishes as possible in advance. We all know that squeezing in multiple dishes on Thanksgiving morning is a real drag, and can make you feel tired during the main event that is supposed to be enjoyed! 
After fully baking these herb dinner rolls, let them cool and wrap them in foil and place them in Hefty slider freezer bags before placing them in your freezer. The night before your Thanksgiving dinner, take the herb rolls out of the freezer and let them thaw. Then, warm them in the oven at 325 degrees for about 7 minutes. If you forget to take the dinner rolls out of the freezer the night before, no problem! You can also warm them in the oven straight from the freezer. Just extend the time in the oven to 15-20 minutes, and test one before serving to make sure they are warmed through. Visit Hefty's website for helpful tips on storing and freezing Thanksgiving leftovers!
Going somewhere else to celebrate Thanksgiving this year? Don't stress the day of. Instead, prepare these herb dinner rolls in advance, store them in the freezer and the night before let them thaw. Then, just pack them up and go and warm them a few minutes in the oven in the host's kitchen just before serving them.
Be sure to check out more fun Thanksgiving ideas and recipes for kids.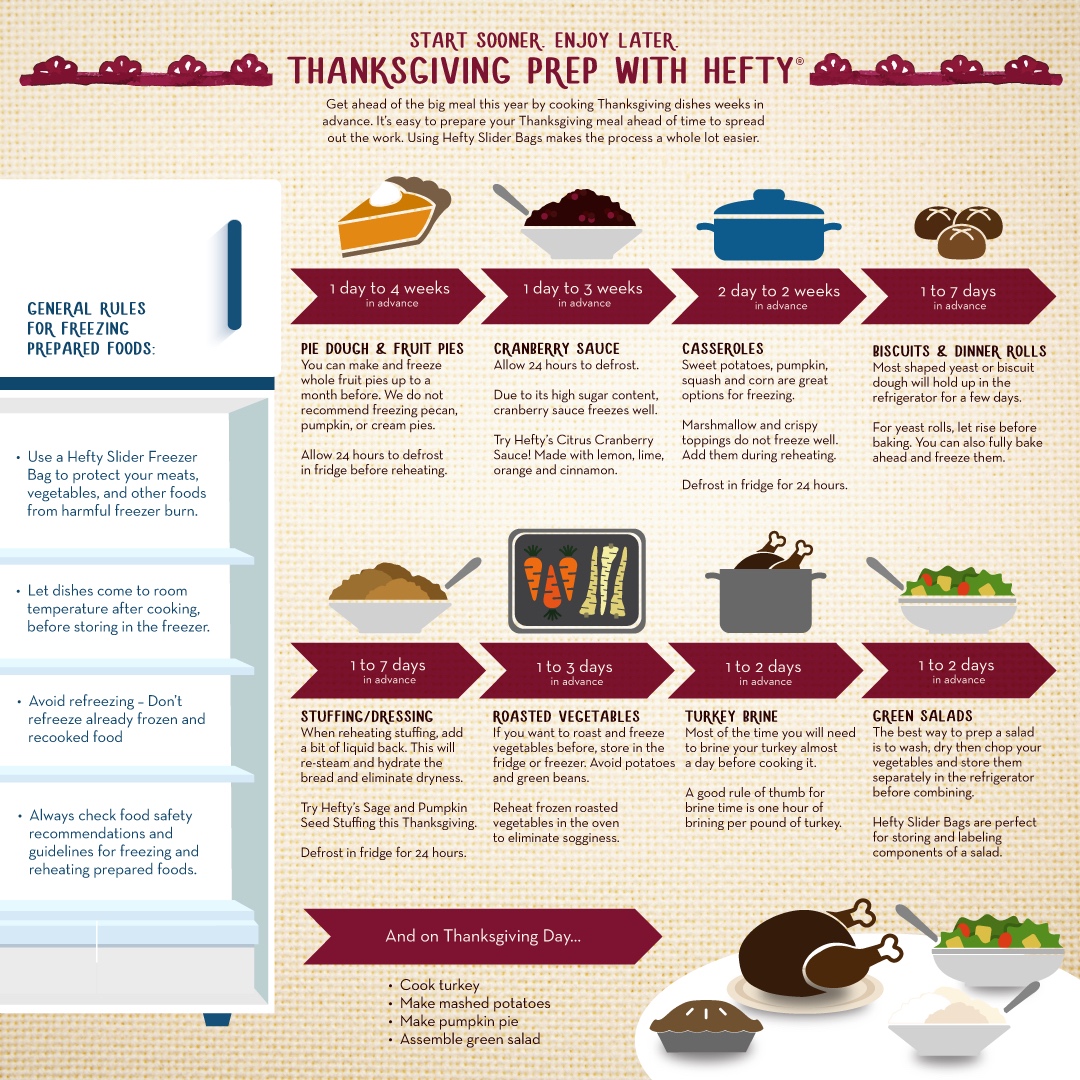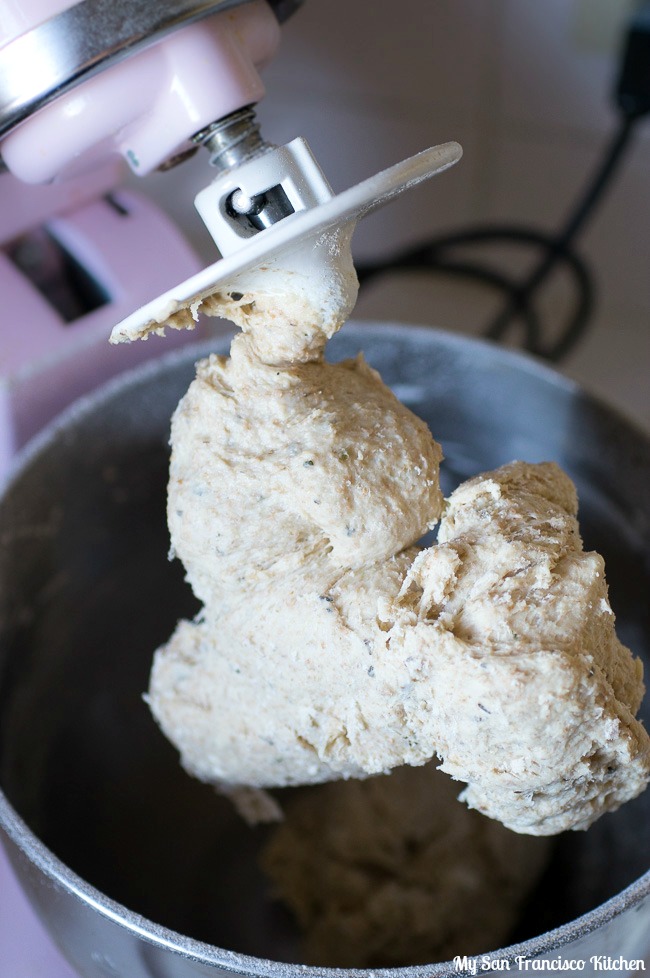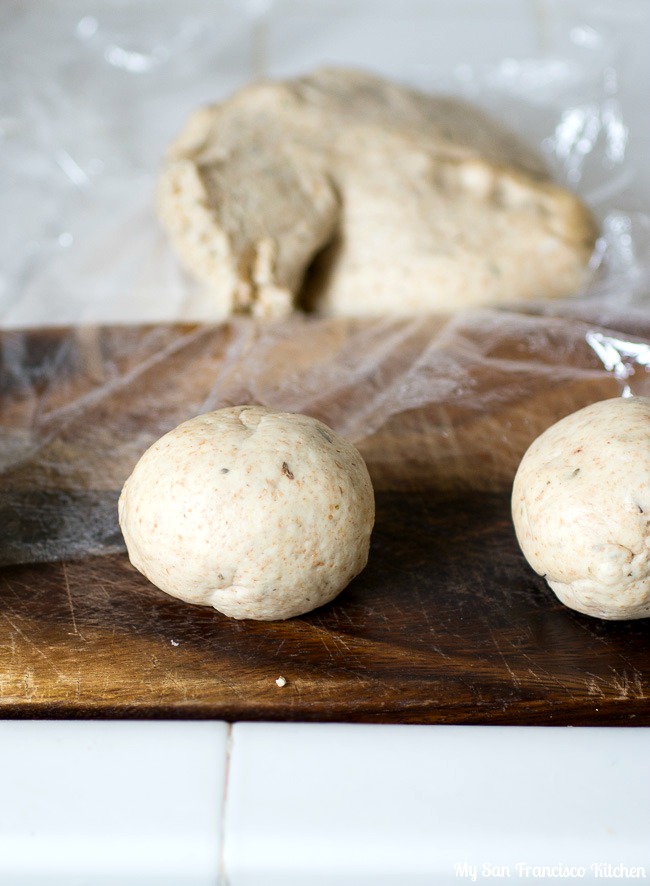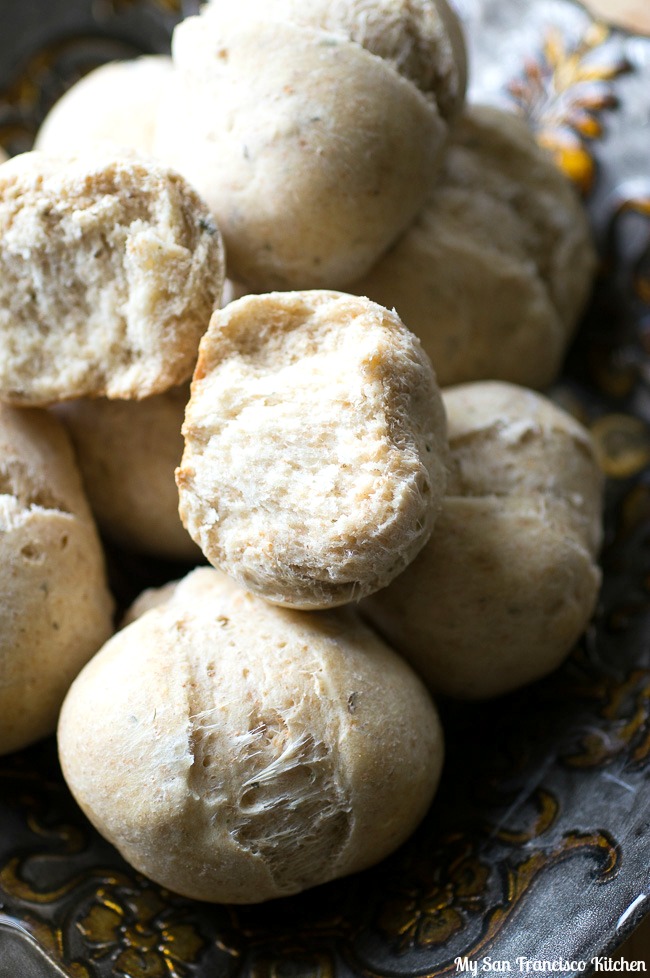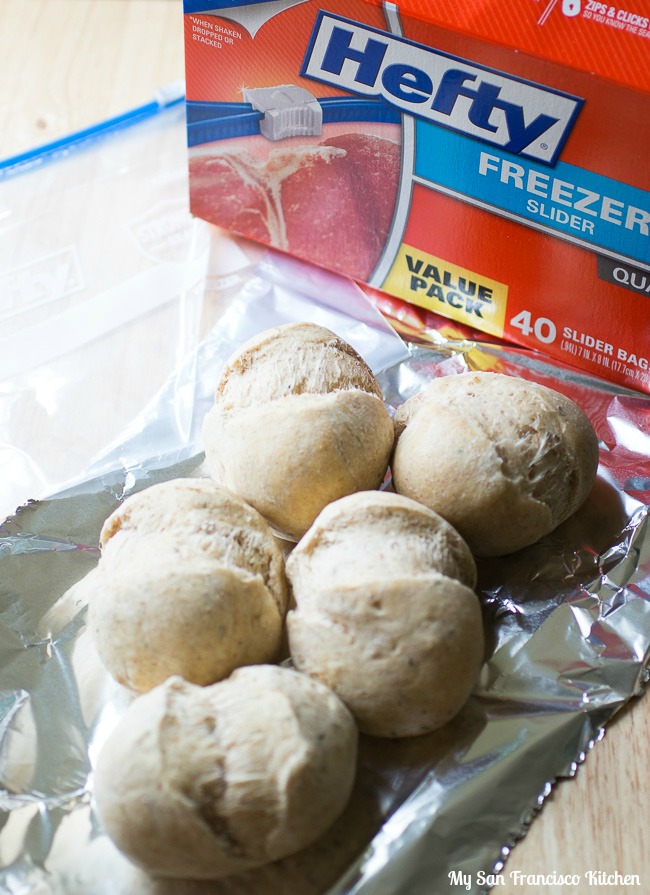 Make-Ahead Herb Dinner Rolls
Ingredients
1 tsp active yeast (1/2 packet)
2 tsp sugar
½ cup warm water
1 tsp salt
1 tsp basil
1 tsp oregano
½ tsp thyme
1 egg
1½ cups whole wheat flour
1 cups all-purpose flour (plus more for kneading)
½ cup milk, warmed
2 tbsp melted butter
Instructions
Add the yeast, sugar and warm water to a mixing bowl and let stand 5 minutes.
Once poofy, add the salt, herbs, egg, and whole wheat flour. Mix with a dough hook until flour is blended in.
Add the all-purpose flour, followed by the milk and butter and continue mixing with the hook.
Add more all-purpose flour ¼ cup at a time while kneading the dough (by hands on a floured cutting board or using the dough hook in the mixer) for 10 minutes and until the dough is not sticky when you touch it. I usually end up adding another 1-2 cups of flour (careful, too much will make your dough dry!).
Cover with a towel and let rise for 1 hour.
Punch the dough down, and continue to let rise another hour.
Form 2-inch balls of dough with your hands and place on a baking sheet.
Preheat oven to 425 degrees F.
Brush the dough with olive oil and use a knife to make a slice just slightly below the surface in the center of the dough.
Bake for 12 minutes, until tops are firm and bottom is golden brown.
Allow the rolls to cool, then wrap them in aluminum foil and place in Hefty freezer bags. Freeze for up to 1 week before use, then thaw overnight and warm up for 10 minutes at 325 degrees F.
Makes 9 rolls