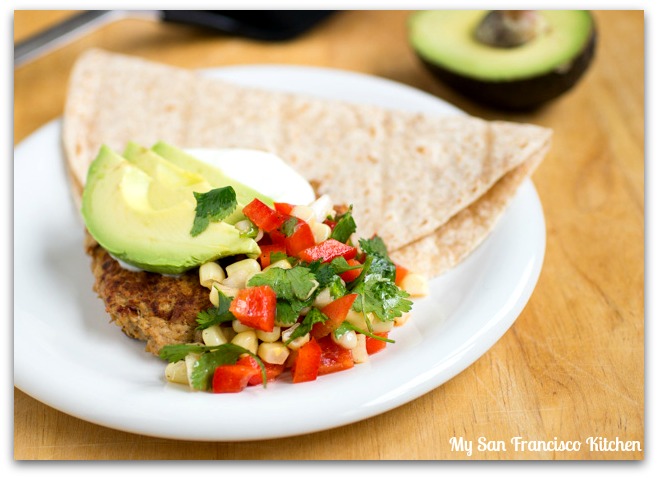 It's that time again – Fabi signed up for his third triathlon in a row. TIme for training to start! Training in one sport is hard enough, but having to be at the top of your game in swimming, running and biking is very demanding. Protein is an important component to any fitness routine. This grilled turkey taco patty recipe is high in protein since it is made with AllWhites® 100% liquid egg whites, a lean source of protein. The egg whites are a fat-free and cholesterol-free alternative to regular eggs with no yolk. They have 0 PointsPlus® value per serving on the Weight Watchers® program, making them a great diet food. AllWhites Egg Whites are located in the refrigerated dairy section of the grocery store. The egg whites hold the patties together very well. I grilled them on my indoor grill and they did not fall apart at all!
I also like how this recipe incorporates a lot of healthy vegetables, like red bell pepper, corn and avocado. The lime juice gives this dish so much flavor. To spice things up, you can also add chopped jalapeño to the bell pepper salsa. I love how quick and easy this recipe is to make for lunch or dinner.
AllWhites Egg Whites Giveaway!
One lucky reader will win one month's supply of coupons. All you have to do is enter via the Rafflecopter widget below by completing at least one task (i.e., leave a blog post comment, follow social media, tweet, etc.). Giveaway ends 4/15 @ 12am PST. US residents only. Good luck!!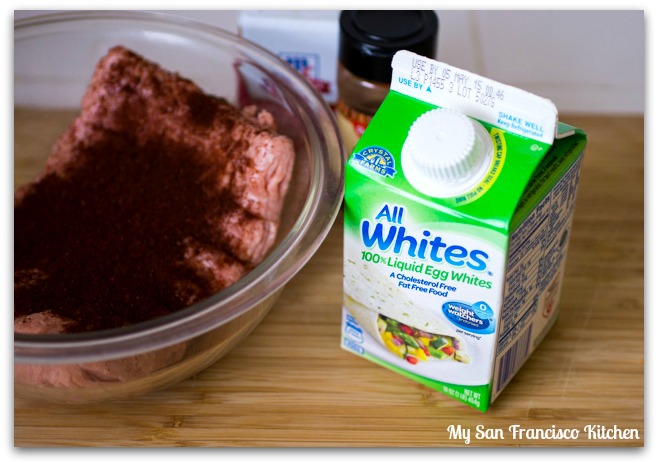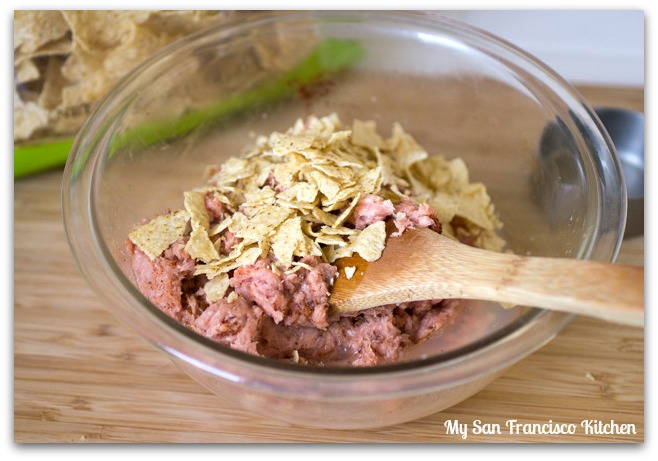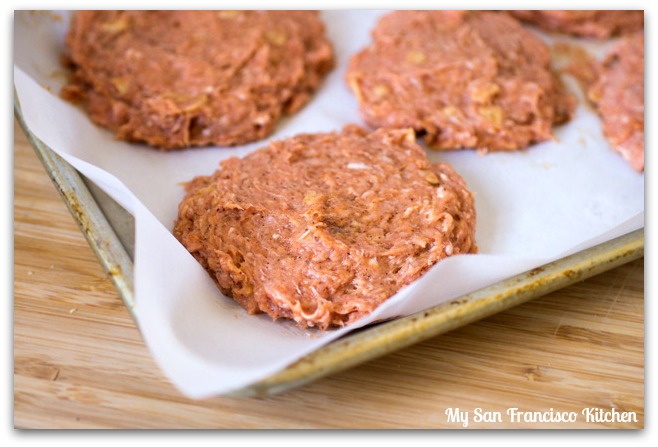 Grilled Turkey Taco Patties
Ingredients
1-1/4 lb. extra-lean ground turkey
¼ cup AllWhites® egg whites
⅓ cup finely crushed baked or regular tortilla chips
2 tsp chili powder
½ tsp salt
¼ tsp pepper
2 tbsp lime juice
1 tsp sugar
1 tbsp olive oil
1 cup frozen whole kernel corn, thawed
½ cup finely chopped red bell pepper
¼ cup finely chopped red onion
¼ cup chopped fresh cilantro
1 avocado, sliced
5 whole wheat tortillas
Instructions
Heat grill to medium-high heat. Gently mix turkey, AllWhites egg whites, crushed tortilla chips, chili powder and salt and pepper. Shape into 5 patties, about ½ inch thick; refrigerate until ready to cook.
Mix the lime juice, sugar, and olive oil in medium bowl. Add corn, bell pepper, onion and cilantro; stir until well combined.
Place turkey patties on grill; cook 8 to 10 minutes, turning once, until no longer pink in center.
Serve in a whole wheat tortilla with avocado and sour cream.
Makes 5 patties
Recipe adapted from AllWhites® Grilled Mini Turkey Taco Patties
See more healthy recipes: AllWhites Egg Whites Favorites
AllWhites Egg Whites on Pinterest | AllWhites Egg Whites on Facebook
This is a sponsored post written by me on behalf of AllWhites Egg Whites. All opinions are 100% mine.