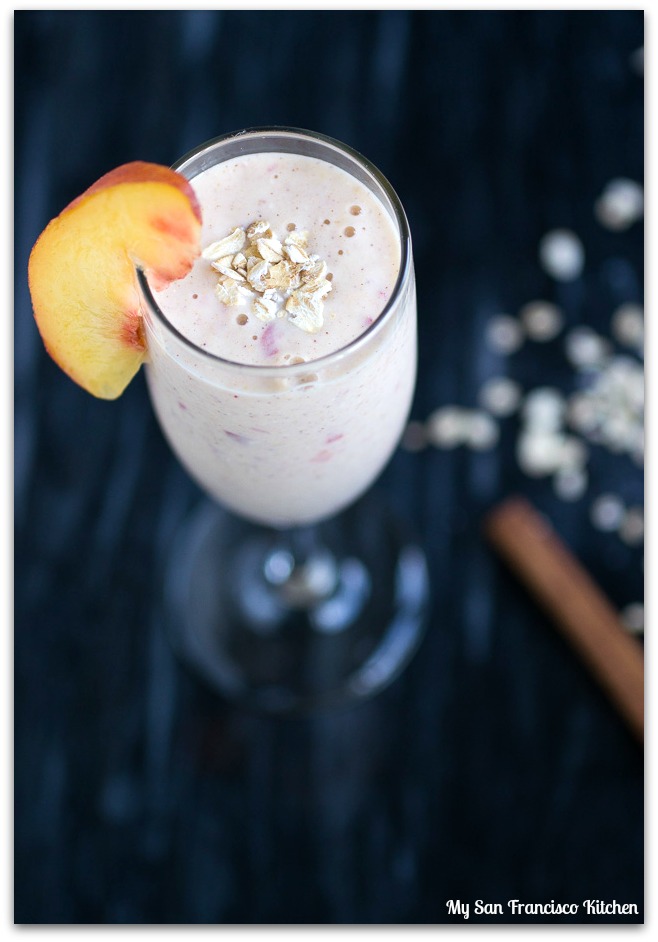 Still working tons of hours, but wanted to squeeze in a quick smoothie post for this week. This peaches and oats smoothie makes a great breakfast treat, and it is really quick and easy to make before heading off to work! I love the hint of cinnamon and the texture of the oats in this smoothie. Greek yogurt may be too thick, so try to use a yogurt with a thinner consistency. Alternatively, you can just add more milk. Freeze your fresh peaches overnight if you like your smoothies nice and chilled.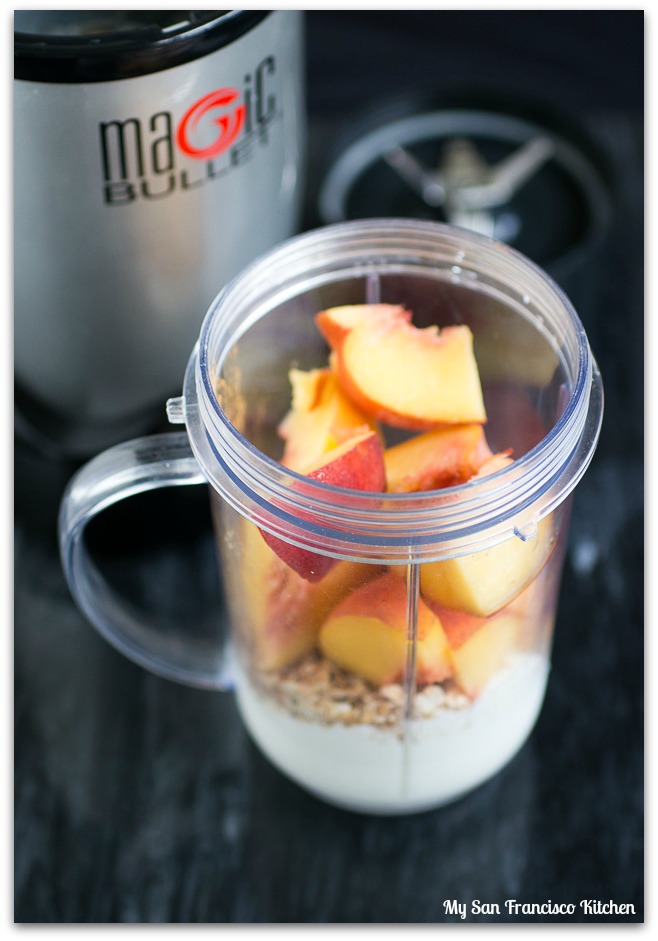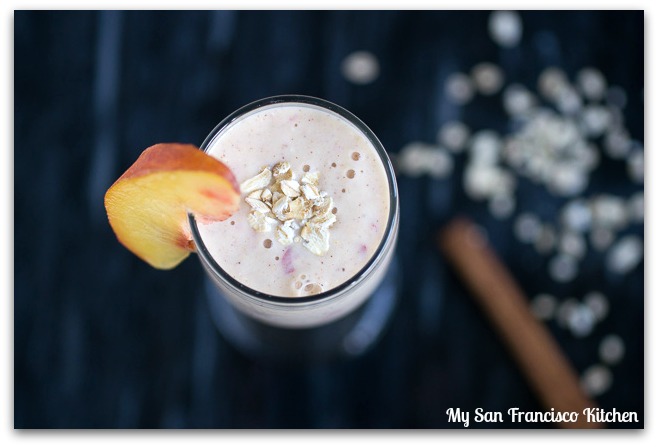 Peaches and Oats Smoothie
Ingredients
1 peach, pitted and sliced
½ cup plain yogurt
¼ cup milk
¼ cup oats
1 tsp honey
½ tsp cinnamon
Instructions
Freeze the peach slices overnight if desired.
Add all ingredients to a blender and blend until smooth.
Sprinkle a pinch of oats on the top.
Makes 1 smoothie