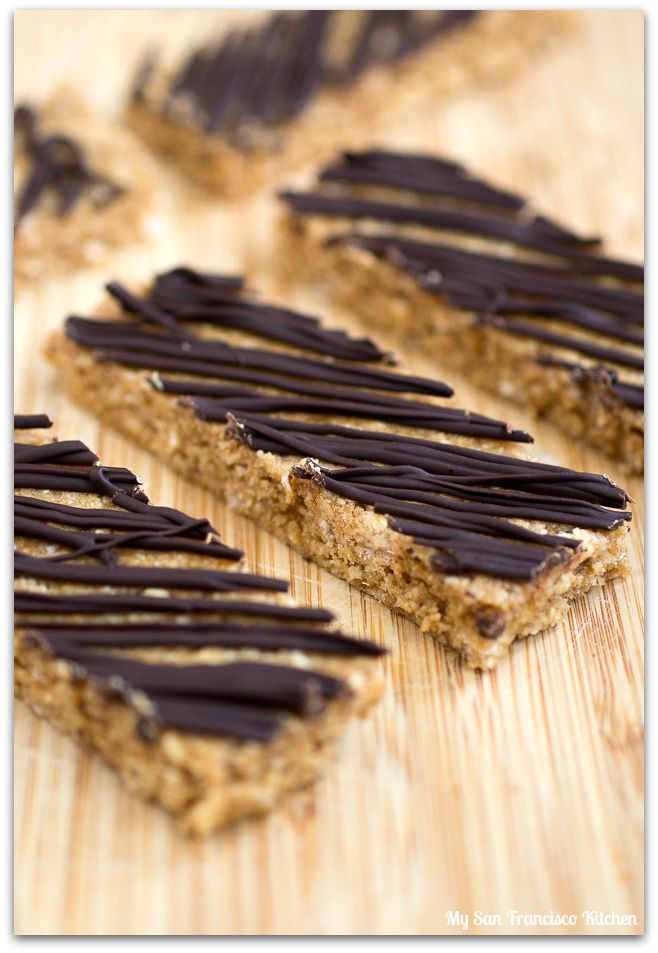 For all of my fitness buffs out there, you are going to be so stoked about this protein bar recipe! As you know, I have been hitting the gym pretty hard lately to get back into my pre-preggo shape (and hopefully better!). I am doing a lot of resistance and weight training to increase my muscle mass on the days I am not doing cardio, so it is important for me to get a lot of protein in my diet right now. These peanut butter protein bars no-bake, meaning no cooking is required! They are made from scratch, using whey protein powder. Each protein bar has 12 grams of protein. I used rolled oats and blended them into oat flour, then mixed it together with the whey protein powder, peanut butter, vanilla, almond milk, and honey. I drizzled some chocolate on top to make them extra sweet, but you can skip that of course! What can I say, I have a huge sweet tooth 😉
These whey protein bars are really easy to make at home, and they are a great post-workout snack to give you a boost of energy and allow your muscles to recover. Keep them in the refrigerator so they stay nice and firm!
Last Thursday I weighed in at 133, which means I lost 1 pound since the previous week (hooray!). As I posted before, it is a little confusing if I am gaining muscle or losing fat, and how that looks like with these weigh-ins…I am not taking the number too seriously, and just going off how I feel and making sure I stick to the work-out plans. Each time I do a work-out, I have been noticing it is getting easier and I am getting in better fitness shape. I have been really good about cutting out sweets lately, too! If you know me, you know that is a big challenge. It is really tough going from a "pregnancy diet" (donuts, pizza, ice cream…) to a more healthy diet consisting of mostly fruits and vegetables, but I am getting used to it again!
Hope you enjoy these peanut butter protein bars as much as I do!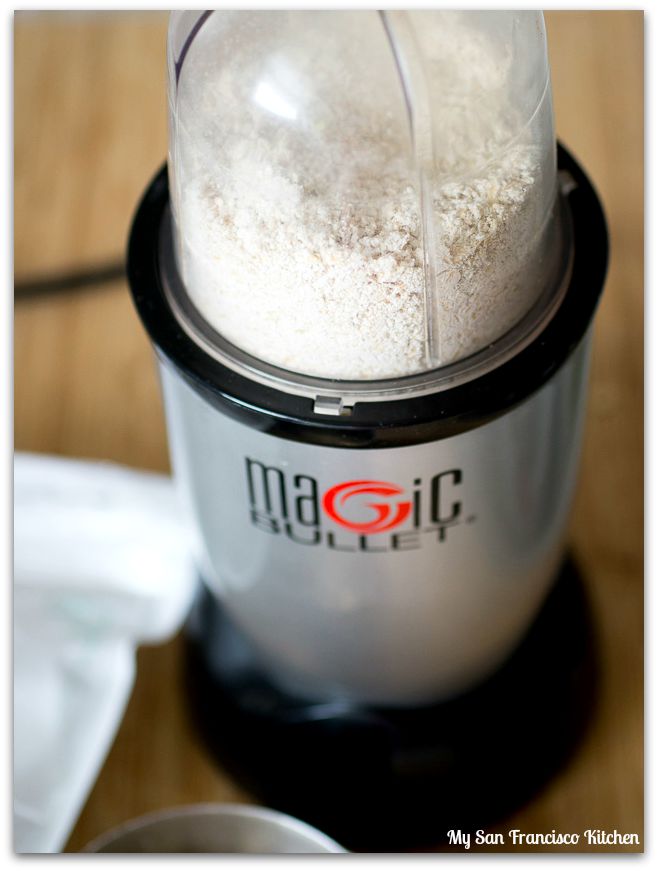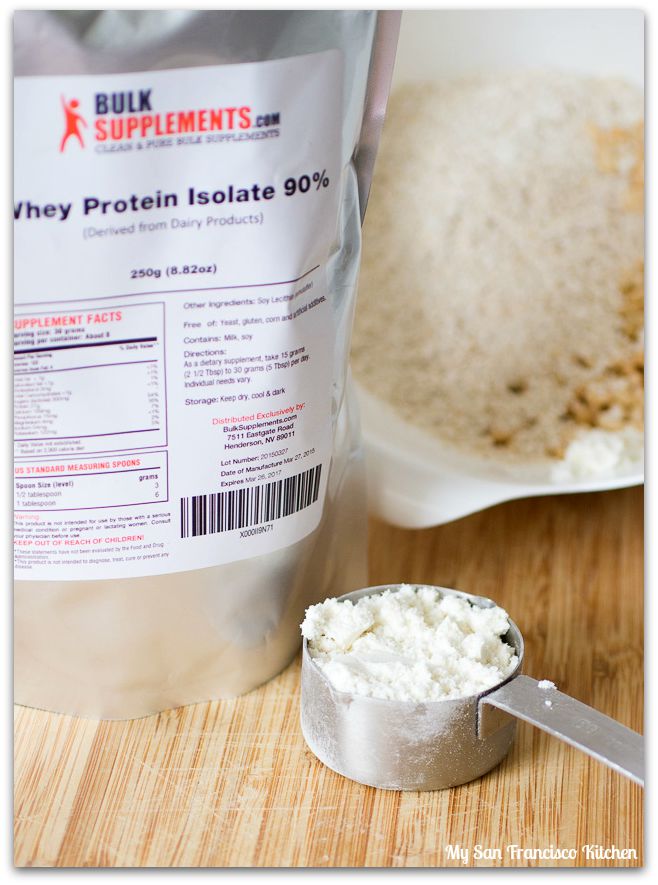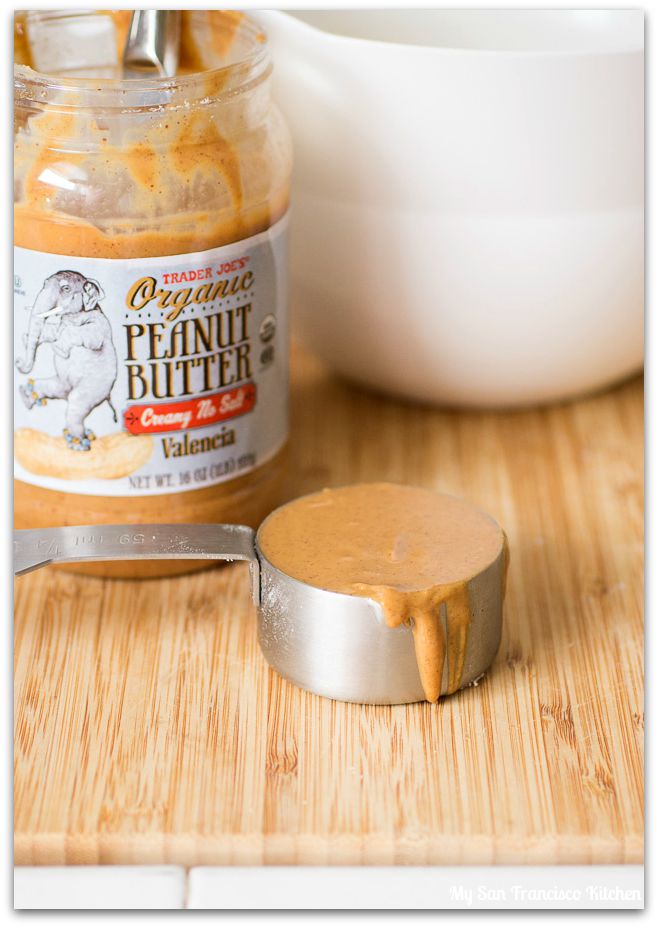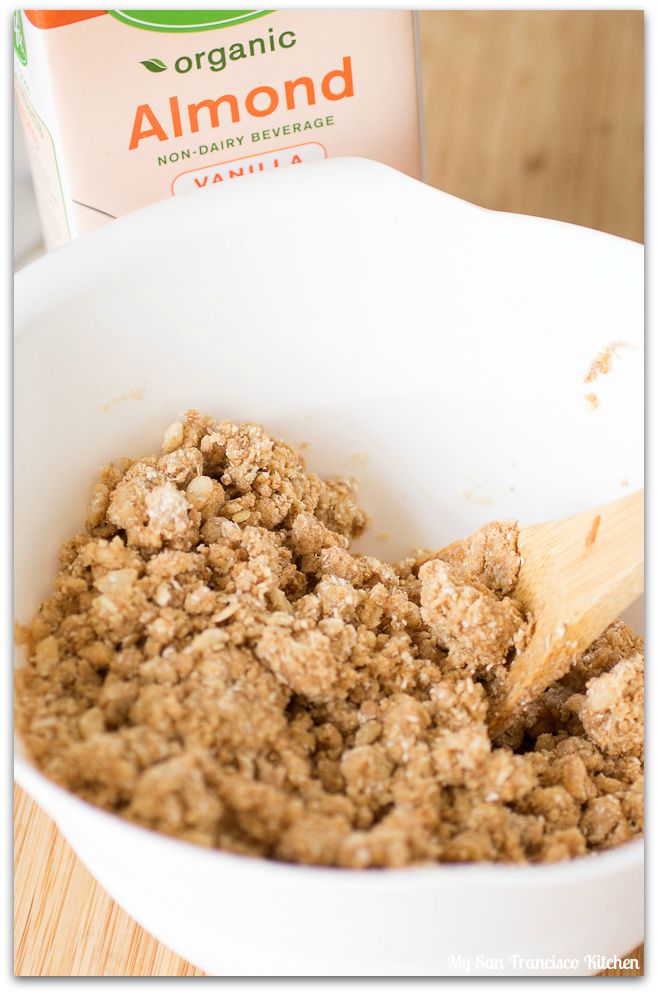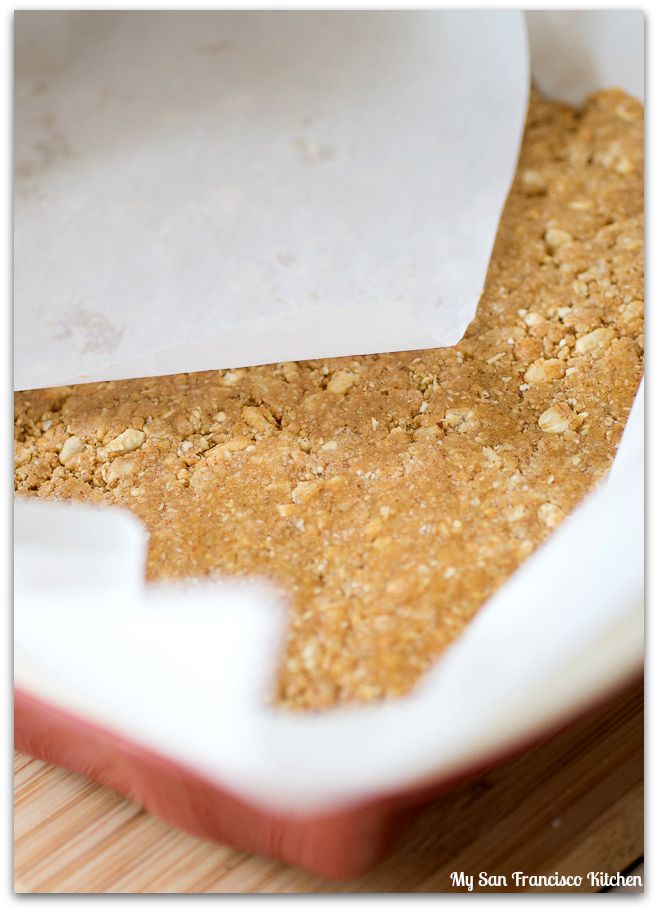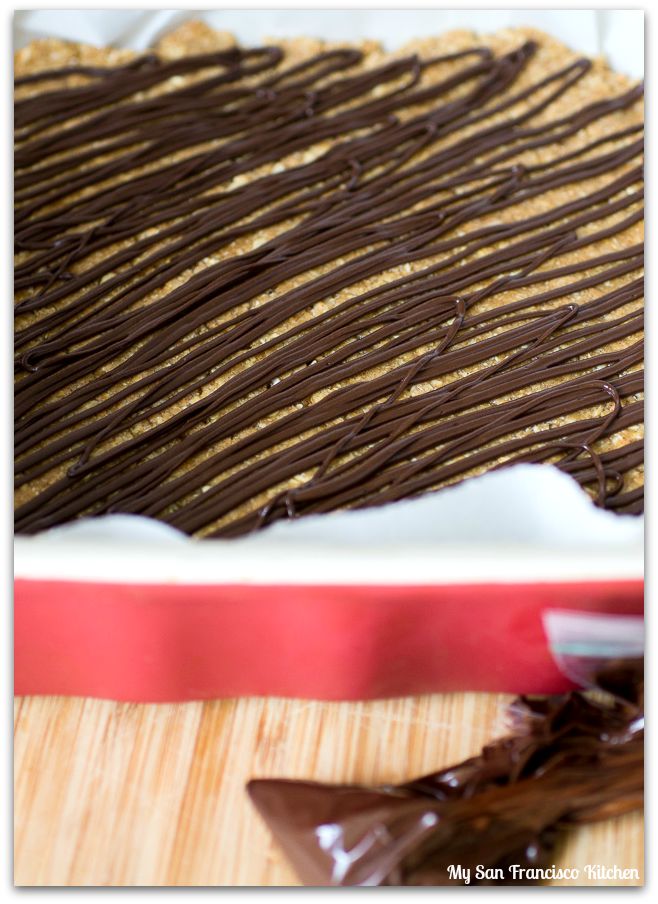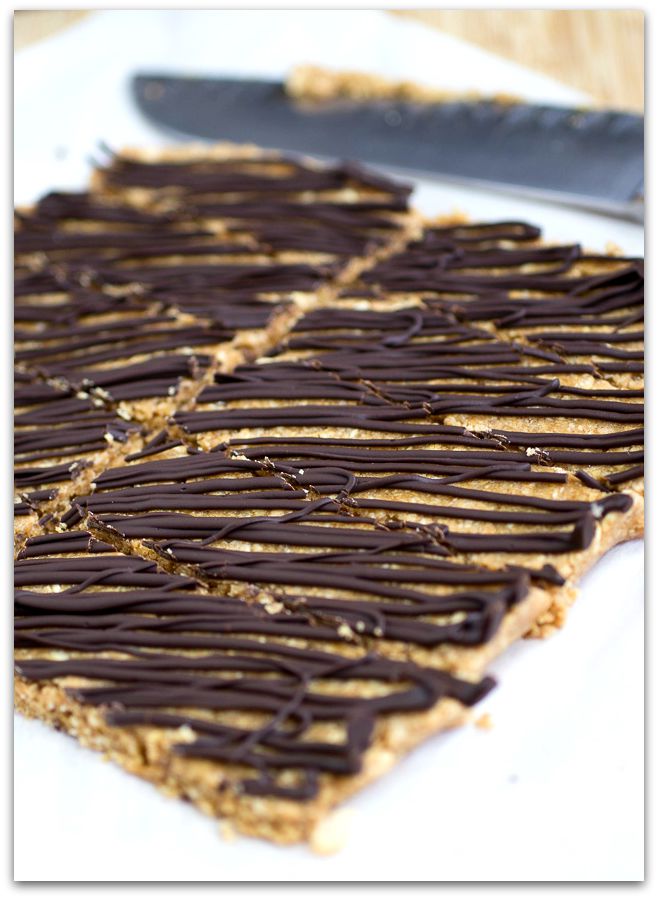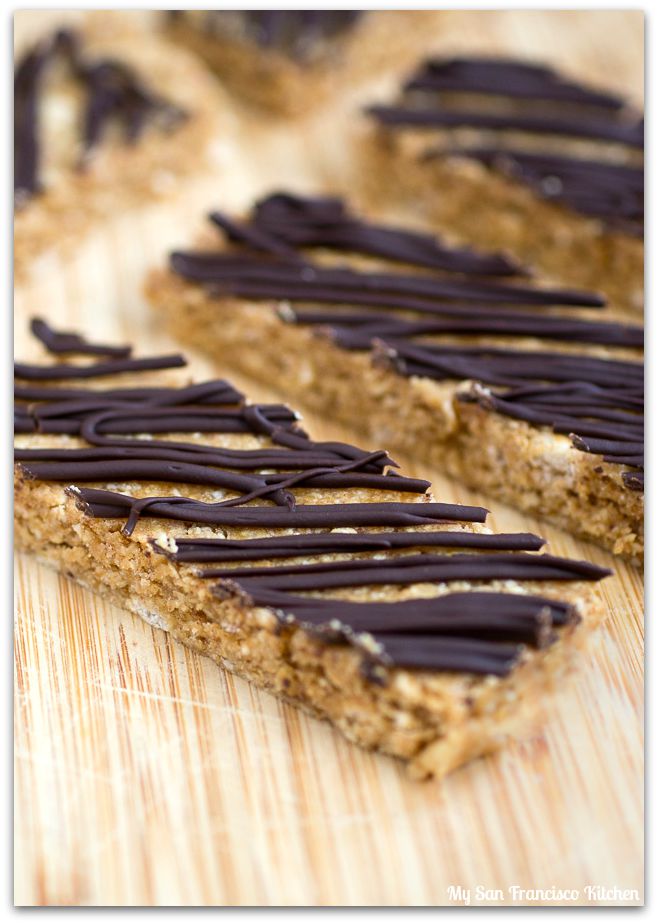 Peanut Butter Protein Bars
Ingredients
1½ cups rolled oats
½ cup rice cereal
¾ cup whey protein powder
¼ tsp salt
½ cup creamy peanut butter
¼ cup honey
1 tsp vanilla extract
¼ cup vanilla almond milk
¼ cup semi-sweet chocolate chips
Instructions
Add oats to a blender and blend into a flour.
Transfer the oat flour to a mixing bowl, and add the rice cereal, protein powder, and salt.
Mix the ingredients well with a wooden spoon, then add the peanut butter, honey, vanilla, and almond milk. Stir until you get an evenly moist crumbly mixture.
Line an 8-inch x 8-inch baking dish with parchment paper, and use another sheet of parchment paper to firmly press the dough into the pan.
Place in the refrigerator.
Melt the chocolate chips in a microwave safe dish, no more than 45 seconds at a time in-between stirs.
Transfer the chocolate to a plastic bag and cut a hole in the bottom corner (the width of the hole will determine the size of the drizzle! I like mine small).
Squeeze the bag over the bars, drizzling melted chocolate all over.
Place in the freezer for 10 minutes, then lift the parchment paper onto a cutting board and cut 12 bars.
Store in the refrigerator.
Makes 12 bars