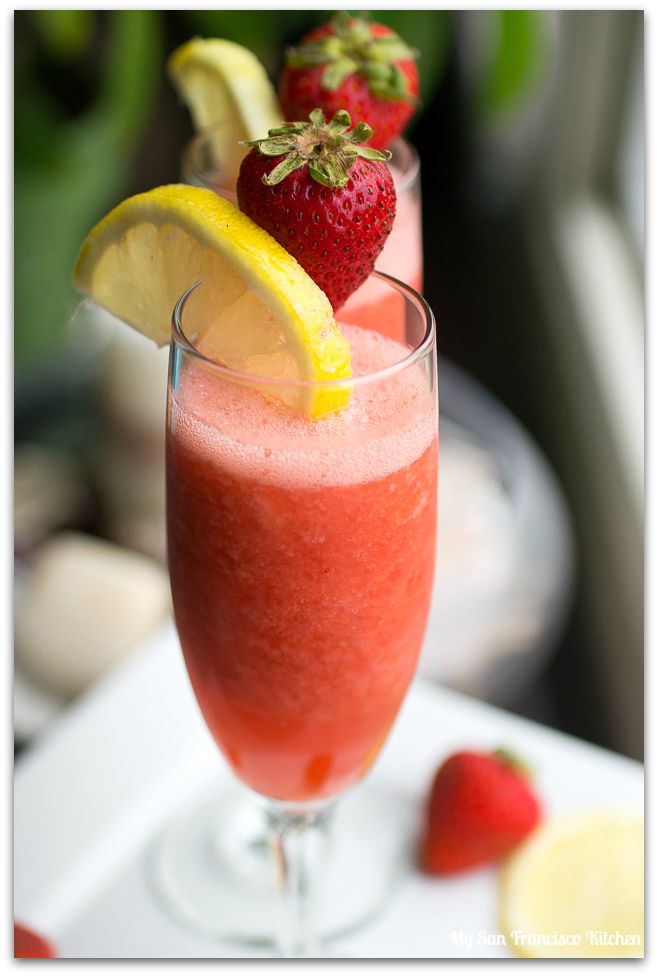 This past week in San Francisco the weather has actually been summer-like. I'm talking blue sunny skies shorts and tank top kind of weather, which is rare this time of year in the city. My parents came to visit last weekend, and I was thrilled about the weather because I got to walk around outside with them. Their visit went by so fast :-(If you haven't been on my Instagram page lately, check out this San Francisco summer sunset I shot the other day. No filter! The colors were amazing.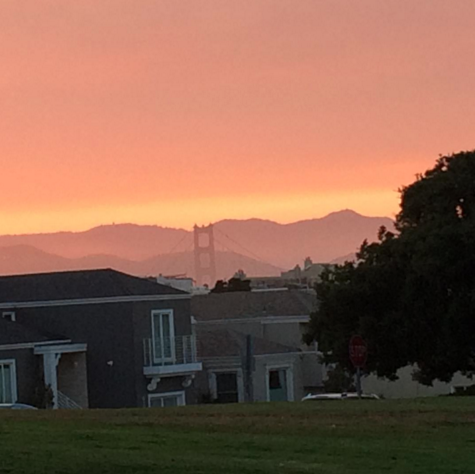 So far it looks like the rest of the week is going to look like summer in San Francisco, so let's celebrate with this refreshing frozen strawberry lemonade!
You know the saying when life gives you lemons, make lemonade? Well, that is exactly what I did last week when I bought too many lemons at the grocery store. I just love a cold strawberry lemonade on a hot summer day, but what I love even more is a homemade, slushy, frozen strawberry lemonade. I can control how much sugar is added, which is great! You can taste the lemonade and add more sugar to your taste to before blending it with the frozen strawberries. This drink is a fun beverage to serve at summer parties because they look so fancy when you top them with a fresh lemon slice and strawberry. You have to drink them fast on a hot day, or they will melt!
With my parents visiting last week, I totally forgot to do my weekly weigh-in, but it is already Thursday again tomorrow so I will post an update on that soon. It was so nice to have babysitters so I could go to the gym and not worry about my little at home 🙂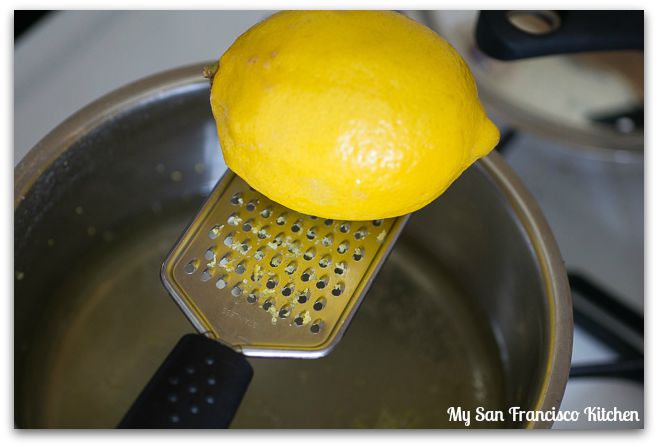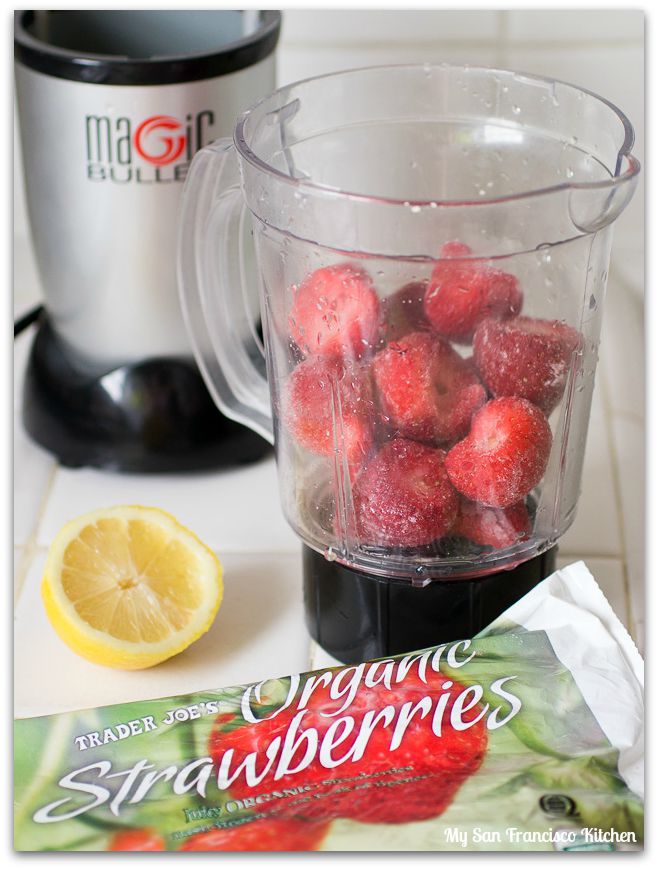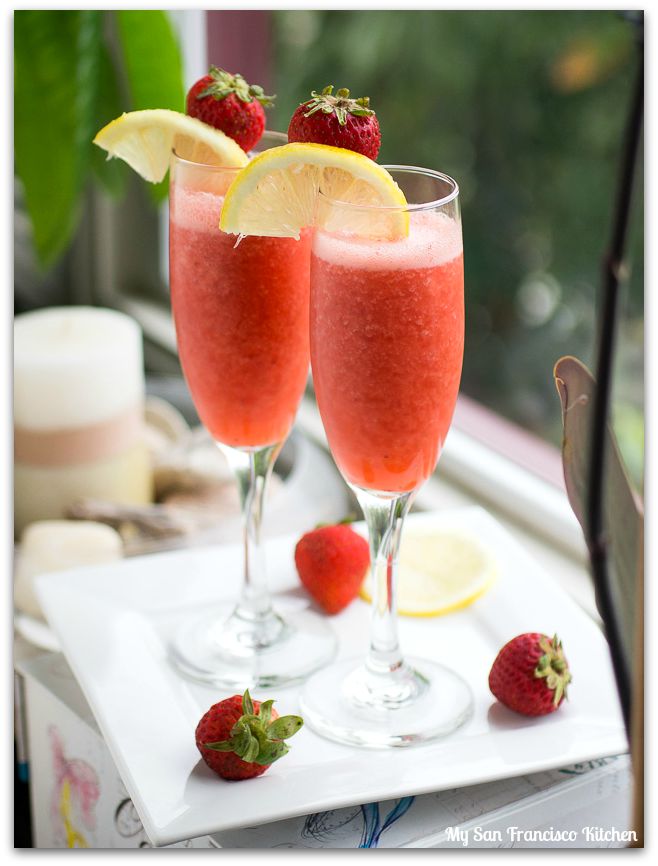 Frozen Strawberry Lemonade
Ingredients
2 tsp organic lemon zest
½ cup lemon juice (2 lemons)
1 cup filtered water
¼ cup granulated sugar
2 cups frozen organic strawberries
Instructions
Bring 1 cup of water to a boil in a pot, then add the lemon zest, lemon juice and sugar.
Stir until the sugar is dissolved, then turn off the heat and cool to room temperature.
Taste the lemonade mixture and add more sugar if desired.
Add the lemonade and frozen strawberries to a blender and blend well.
Garnish with fresh strawberries and lemon wedges and serve immediately.
Makes 4 drinks