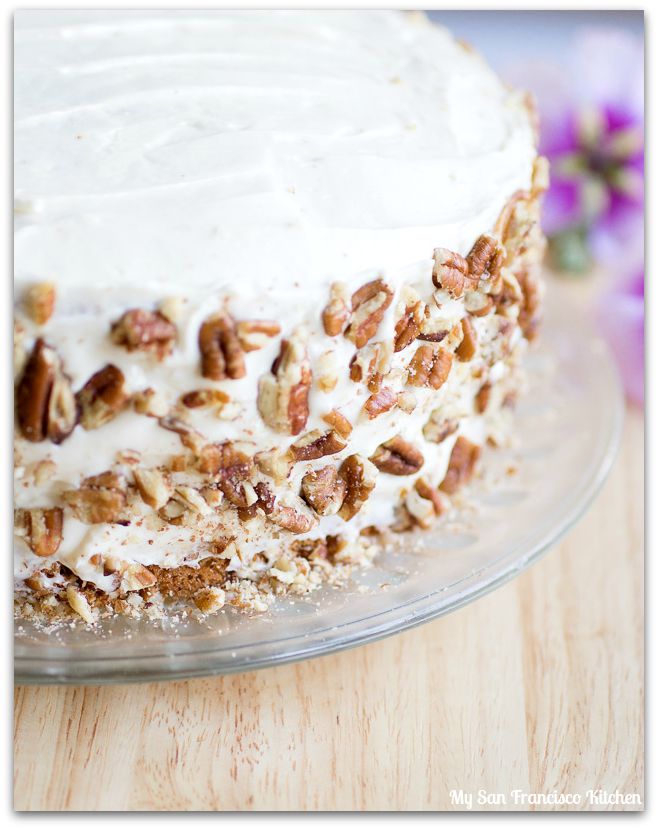 Tuesday was our 3 year wedding anniversary, and after searching around for cake ideas, I came across Southern Living magazine's famous Hummingbird Cake recipe. First published in 1978, apparently it is the most requested recipe of all time from their magazine. It has a lot of 5-star reviews and has won awards, so I just had to try it!
The cake itself is made with fresh bananas, pineapples, and cinnamon for a little spice flavor. Chopped pecans are mixed in inside the cake, and used as outside decoration on top of the cream cheese frosting. I also love that it is a 3-layer cake. I was tempted to cut down the recipe and make it a 2-layer cake, but I decided against it and made the original 3-layer recipe. Worth it!
My reaction after taking the first bite of the hummingbird cake was that it tasted like a cross between a fruit cake, pineapple upside-down cake and carrot cake. However, you really can't compare it to any other cake. It is completely unique.
The final verdict: although I am usually more of a chocolate-cake kind of girl, this fruity spice cake is delicious and fitting for all sorts of occasions. After all, the hummingbird cake is rumored to have been given its name from those who eat it humming after each bite!
If you want to make the cream cheese frosting from scratch too, I have a recipe for that here! It is not really sweet, so add more sugar to taste.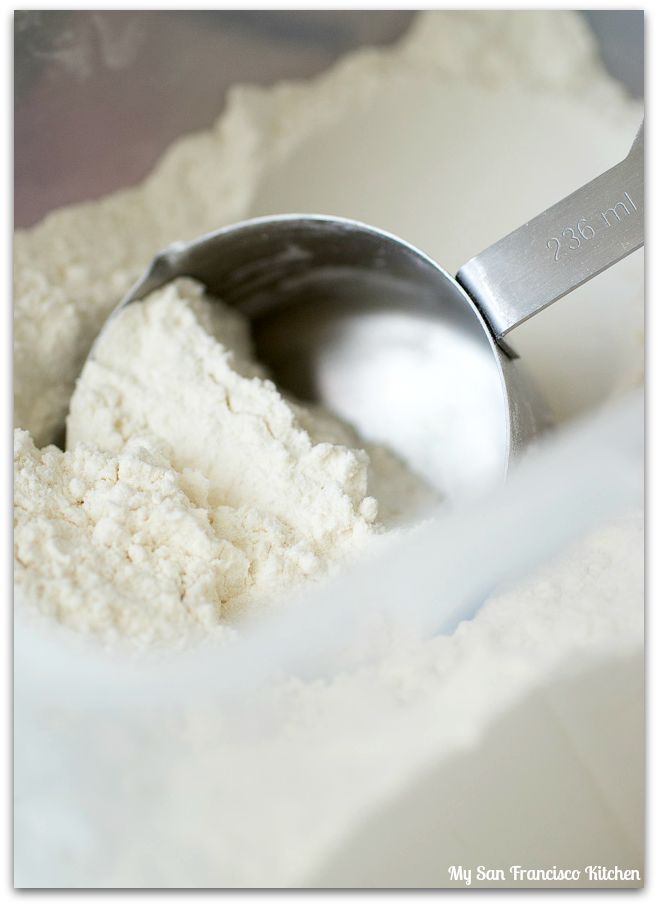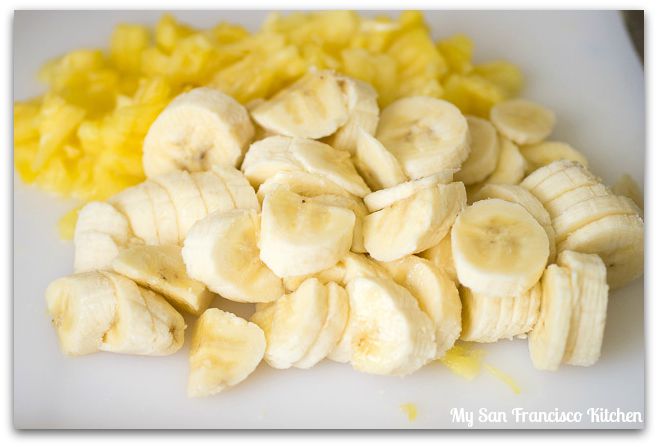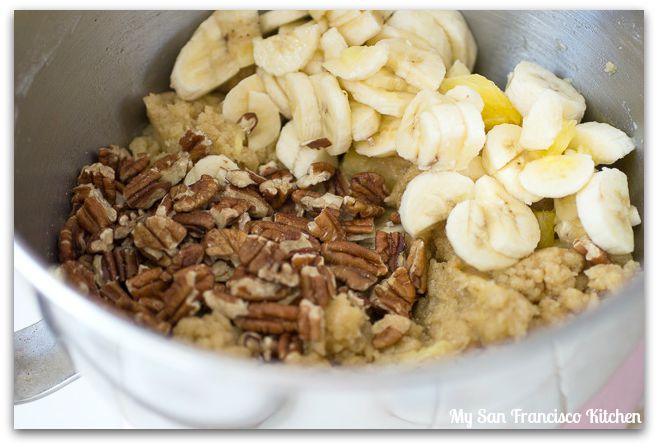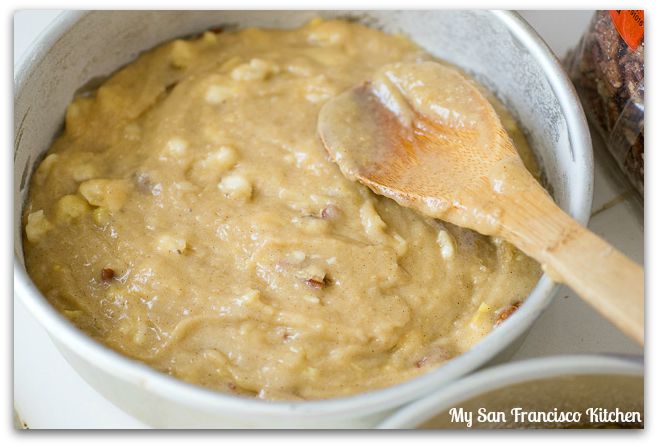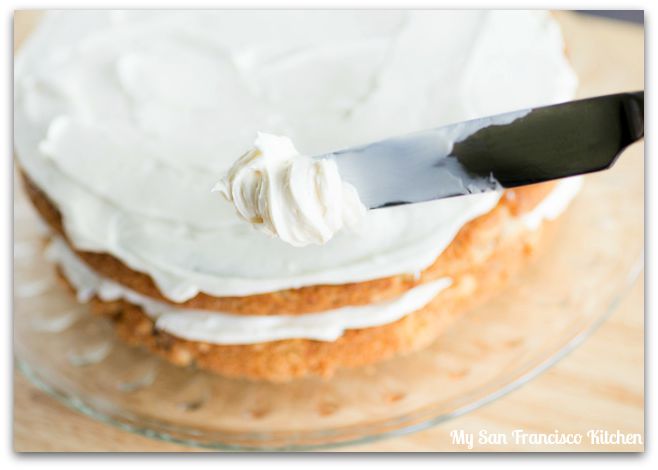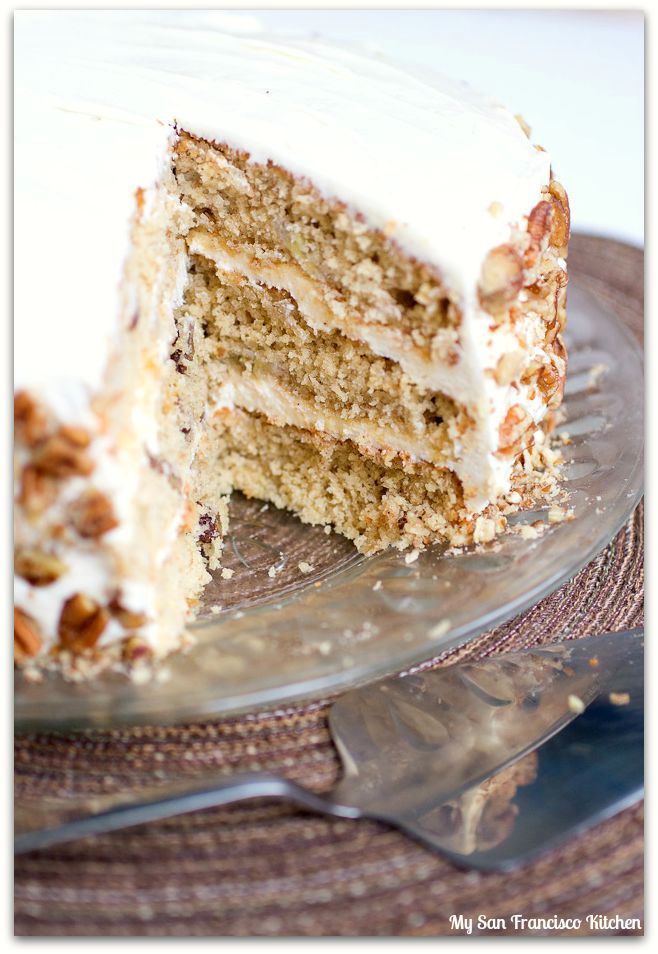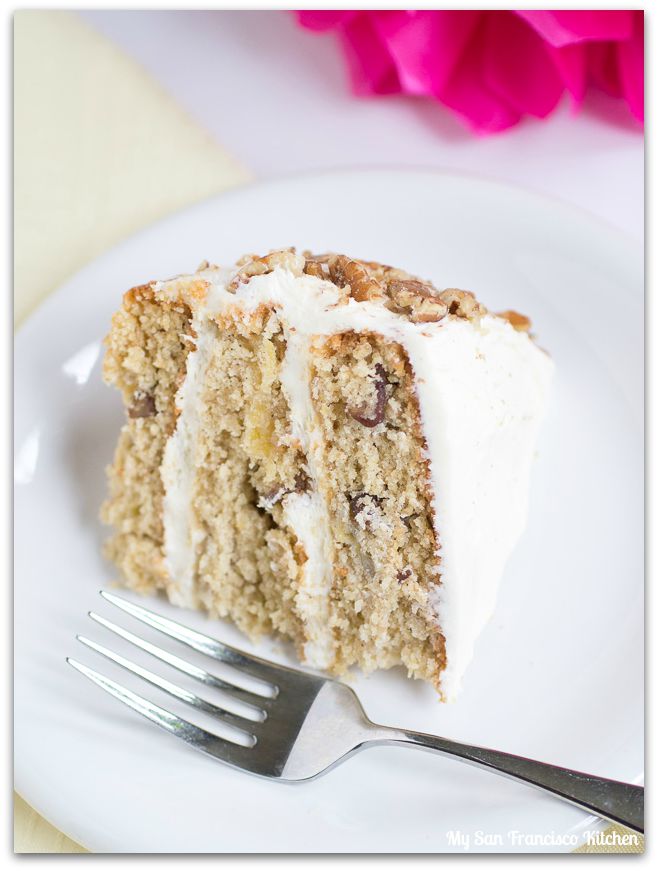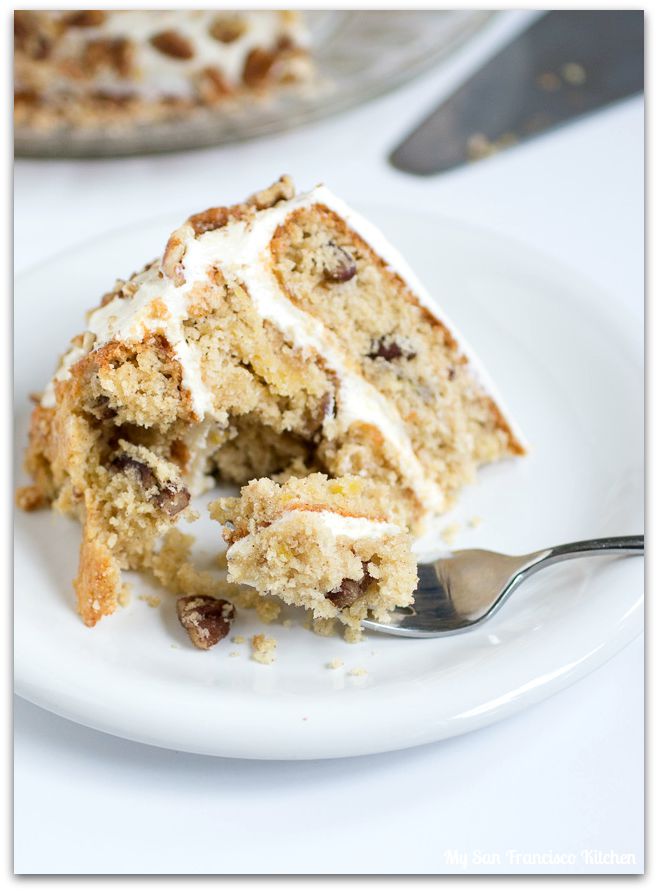 Hummingbird Cake
Ingredients
3 cups all-purpose flour
1¾ cups sugar
1 tsp baking soda
1 tsp salt
1 tsp ground cinnamon
3 eggs, beaten
1 cup vegetable oil
1½ tsp vanilla extract
1 cup crushed pineapple
1 cup chopped pecans
2 cups chopped bananas
Cream Cheese Frosting
1 cup chopped pecans, for decoration
Instructions
Preheat the oven to 350 degrees F.
Add the flour, sugar, baking soda, salt and cinnamon to a bowl and mix well with a whisk or stand mixer.
Add eggs and oil, stirring with a wooden spoon until dry ingredients are moistened (do not beat).
Add the vanilla, pineapple, 1 cup of chopped pecans, and bananas and stir until mixed through.
Divide the batter into three greased and floured 9-inch round cake pans.
Bake for 25 to 30 minutes or until a wooden pick inserted in center comes out clean.
Cool in pans for 10 minutes, then remove from pans and cool completely on wire racks.
Frost with cream cheese frosting, between layers and on top and sides of cake.
Sprinkle remaining chopped pecans on top, on the sides, or all around the cake.
Store in the refrigerator.
Makes 1 3-layer cake
Recipe adapted from
Southern Living magazine
, 1978.