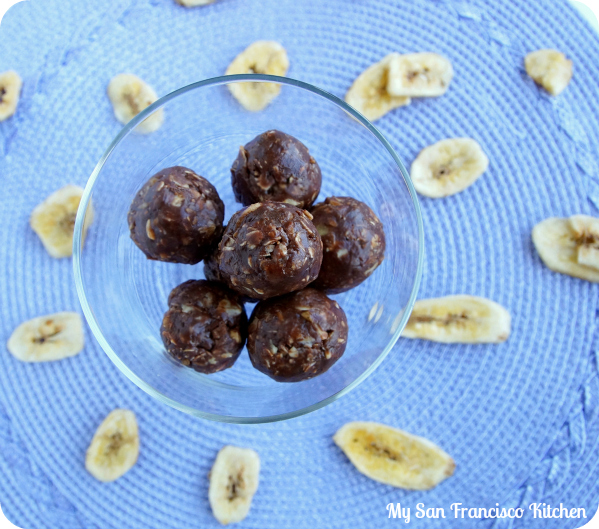 This weekend we took a little weekend getaway to Lake Tahoe, and after a weekend of skiing, fresh air, gorgeous scenery and the jacuzzi I feel so refreshed and ready for the week! I hope you had a nice weekend too! This was the view from our room at breakfast this morning: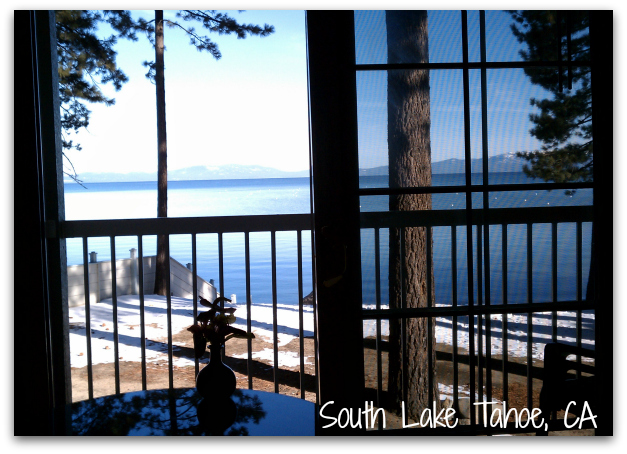 This week's Sunday funday recipe is no-bake cocoa banana energy bites. They are incredibly easy to make (can you tell that already from the "no-bake" part?), and great for snacks on-the-go. I love to make these and bring them for a hike or bike trip because they give you a great boost of energy. Each one has close to 100 calories and is packed with protein and fiber. They are pretty addicting, if they weren't so high in calories I would eat a dozen in one sitting!

No-Bake Cocoa Banana Energy Bites
Instructions
Line a baking sheet with parchment paper.
Crush the banana chips with the back of a butterknife and add to a large mixing bowl.
Add the oats and cocoa to the banana chips and mix together.
Add the peanut butter and honey and stir well.
Place in the refrigerator and chill for 30 minutes.
Once chilled, remove from the refrigerator and form small 1-inch balls with your hands.
Place onto a baking sheet and chill for 15-30 minutes (until firm).
Store in a sealed container in the refrigerator for up to one week.
Makes 2 dozen 1-inch balls