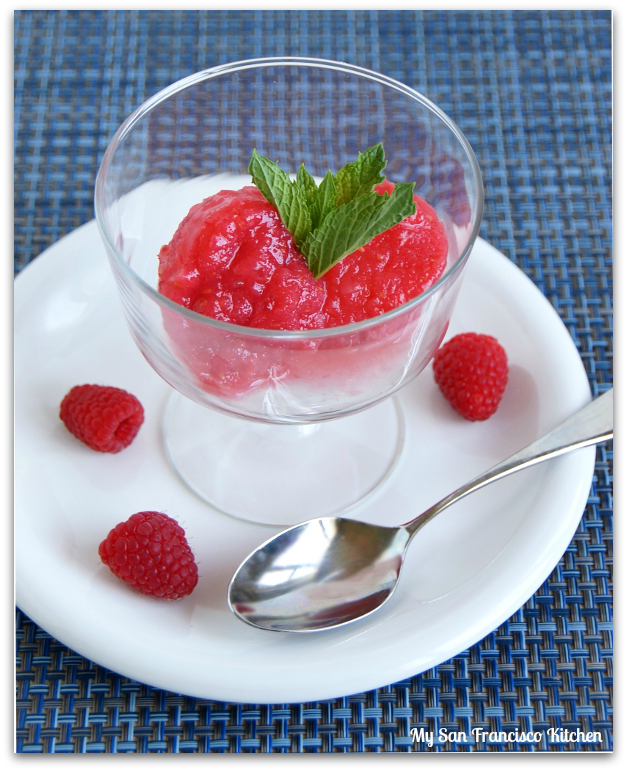 Today is my Grandma's birthday! Happy Birthday, Grandma! It is hard being so far away from family sometimes, but I get to see them soon during an upcoming visit 🙂
I discovered my new favorite way to eat raspberries: raspberry sorbet! It is so much easier to make than I thought, and the perfect summertime treat. All you need is fresh raspberries, ice, lemon (optional) and a blender. I love how quick this raspberry sorbet recipe is to prepare, especially if you already have ice ready to go in your freezer.
Tomorrow night they are closing the Bay Bridge in preparation to connect the new one, for 5 days! Public transportation is going to be chaotic, and I am planning on staying far away from it until the 5 days are over. Luckily I live in the city and don't need to use the bridge to get to work everyday, but there are many people who will be affected. Also, it's a holiday weekend, so I can imagine this has complicated many vacation plans. We aren't sure what we will do for the holiday weekend yet…. I know, so last minute, but I am not even sure if I am working or not so we are planning on doing something spontaneous.
Do you have any plans for Labor Day weekend?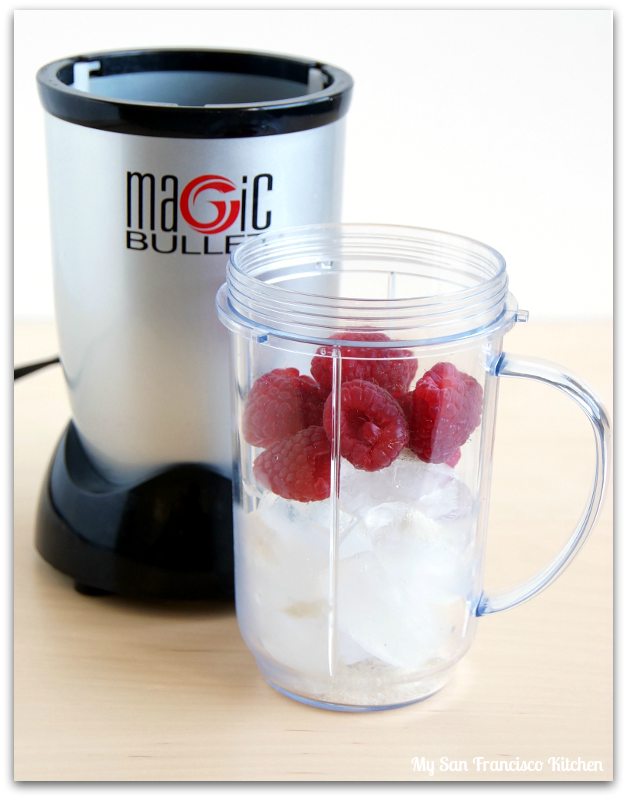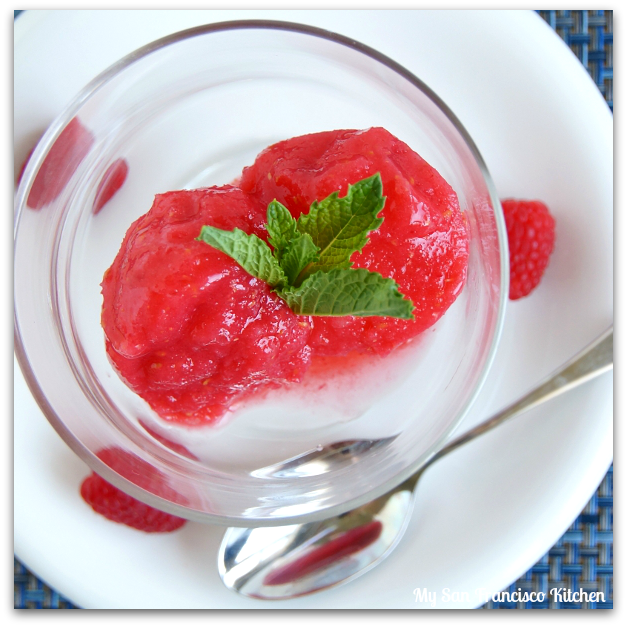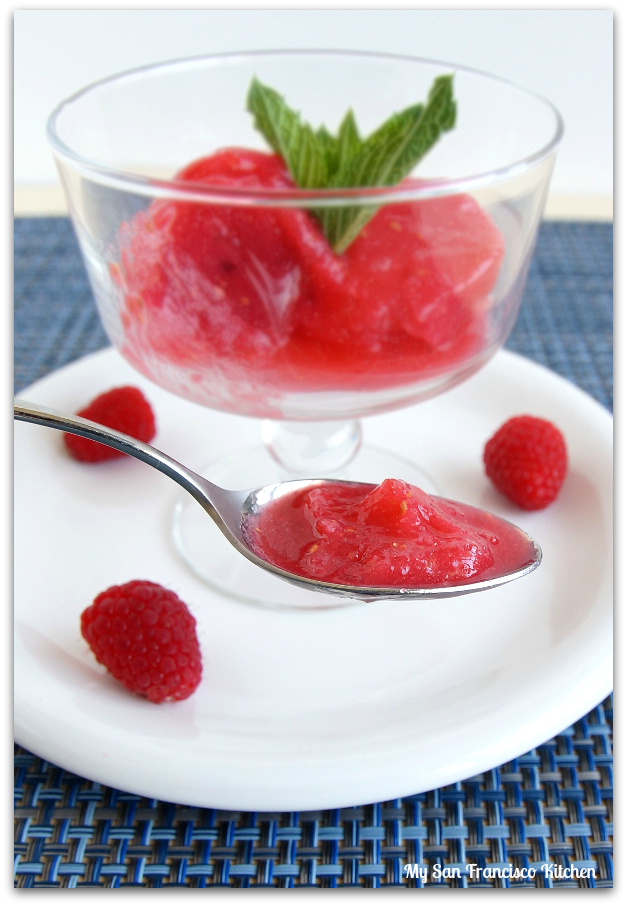 Raspberry Sorbet
Ingredients
1 cup organic raspberries
2 cups ice
½ tsp lemon juice (optional)
2 tbsp sugar
Mint, for garnish
Instructions
Add raspberries, ice, lemon juice and sugar to a blender and blend well.
Serve immediately or store in an airtight container in the freezer. Soften prior to serving (may need to re-blend).
Top with mint for garnish.