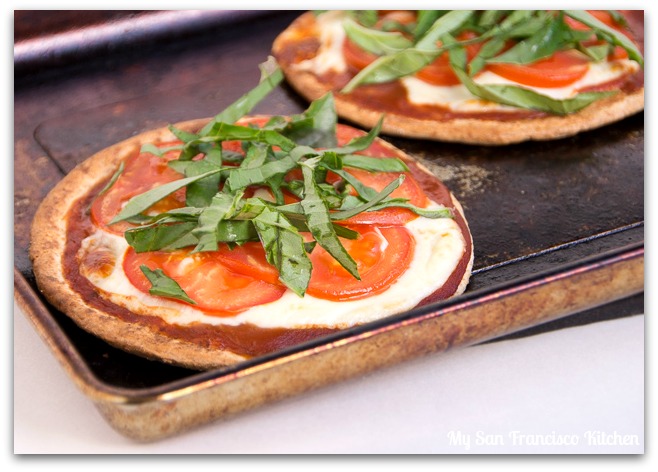 Today I was so busy with my Spring cleaning that when lunch time came around I was really hungry and did not feel like spending a lot of time making something. After spotting the fresh  mozzarella cheese and tomatoes I had in my refrigerator, I decided to make these Margherita pizzette. Pizzette are "miniature pizzas" in Italian. Mozzarella cheese, tomatoes and basil is such a simple combination, but one of my favorites. I bought the whole wheat flat bread at Trader Joes, which makes this recipe so much quicker and easier! You can also make your own crust if you have time time.
What are your favorite pizza toppings?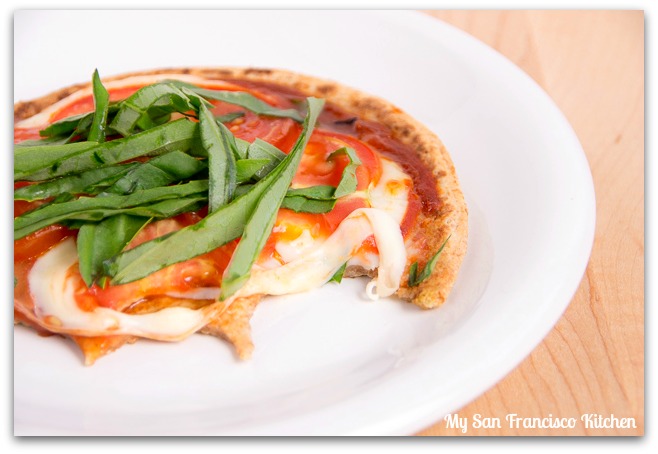 Margherita Pizzette
Ingredients
4 6-inch whole wheat flat breads
2 tbsp olive oil
¾ cup pizza sauce
12 thin slices of fresh part-skim mozzarella cheese
12 thin tomato slices (2 tomatoes)
Handful fresh basil, shredded
Instructions
Preheat oven to 400 degrees F.
Spread the olive oil on the flat breads, followed by the pizza sauce.
Top with mozzarella cheese slices, then tomato slices.
Bake for 10 minutes, until cheese is bubbly and just starting to brown.
Top with shredded basil leaves.
Makes 4 pizzette