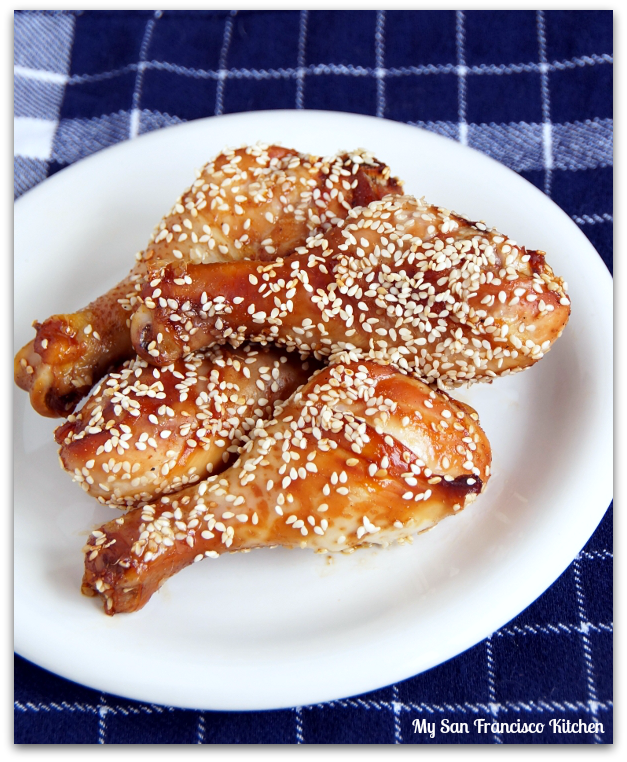 I don't know about you, but I am beginning to feel like the summer is slipping away and soon fall will be here! There are just a few short weeks left of summer, but that doesn't mean it is time to stop enjoying it just yet. These Asian Sesame Chicken Drumsticks are perfect for a summertime get-together with family or friends. I love this recipe because it is so simple, but the chicken turns out flavorful every time. I am usually terrible at baking chicken in the oven (it always turns out dry), but this drumstick recipe is a keeper! It hasn't failed me yet…
This summer I partnered up with Chinet Bakeware® to giveaway some of their bakeware for one winner to try! I made these chicken drumsticks in the large oval pan (9×11 inches). You can marinade, bake, and store leftovers all in the same bakeware – how convenient is that?! To enter to win, just use the Rafflecopter widget below. One winner will be chosen on Wednesday, 9/4/13. US/Canada only. Good luck!!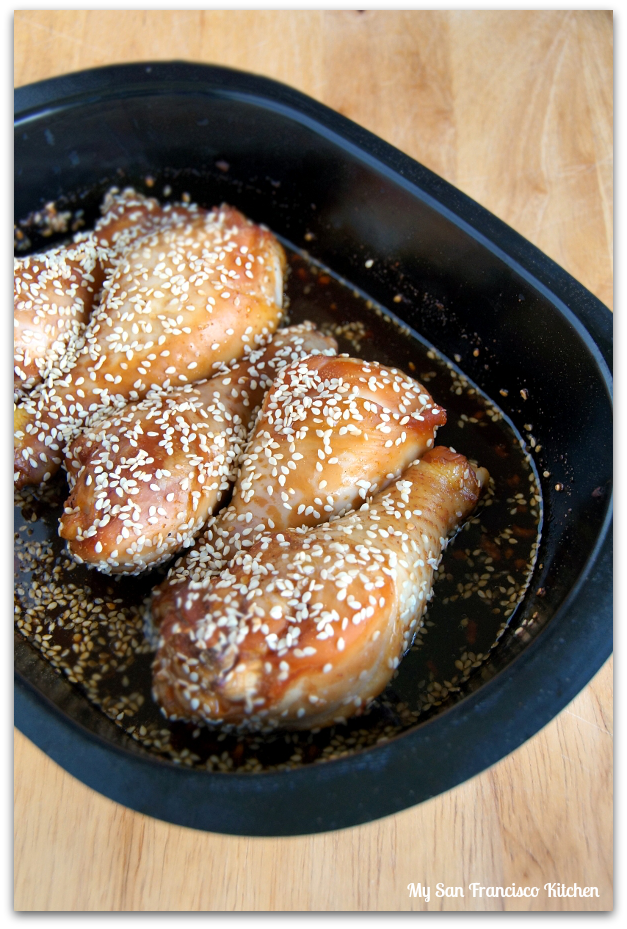 Asian Sesame Drumsticks
Ingredients
1 lb skin-on chicken drumsticks
¼ cup soy sauce
2 tbsp brown sugar
1 tbsp ginger
3 cloves garlic, minced
½ tsp black pepper
2 tbsp sesame seeds
Instructions
Add soy sauce, brown sugar, ginger, garlic and pepper to a 9x11-inch baking dish and mix well.
Set the chicken in the baking dish, sprinkle with sesame seeds and refrigerate for at least 4 hours (best if overnight). Turn once while marinating, adding more sesame seeds if needed.
Preheat oven to 350 degrees F.
In the meantime, remove the chicken from the refrigerator.
Bake for 1 hour.
Makes about 5 drumsticks