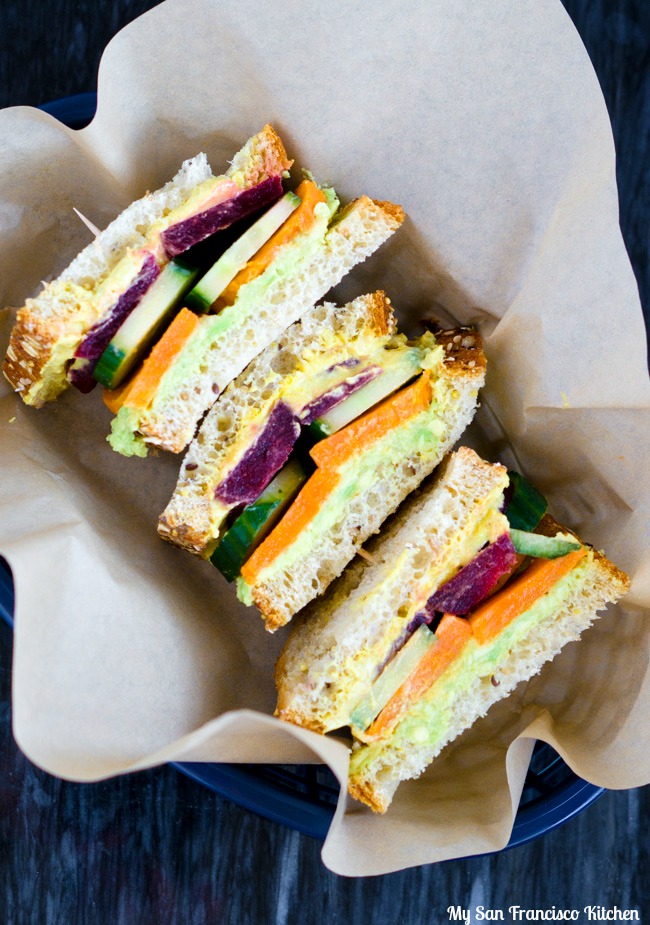 I probably could have come up with a better name for this recipe than "healthy vegan sandwich," but I felt like being plain and simple today. This sandwich, however, is anything but plain and simple. There are a lot of delicious flavors going on here! I used whole grain bread, roasted beets and sweet potato slices, cucumber, mashed avocado and curried hummus. You can make the hummus from scratch, or take a short cut by buying plain hummus at your grocery store and blending it together with cumin and curry powder until you are satisfied with the flavor. Cook your beets and sweet potato ahead of time (you can roast them in the oven or boil them) and let them cool before slicing.
Sometimes people ask me where I get ideas for my recipes. This one was inspired by leftovers in my refrigerator. Wouldn't you agree that leftover recipes can be the best? 😉 I had all of the ingredients in my refrigerator, and they came together so nicely to make this healthy vegan sandwich for lunch the other day.
If you have kids, you can share my excitement when I tell you my baby girl is FINALLY sleeping through the night. OK, well she still wakes up once around 4am, but to me that is sleeping through the night! We spent the last 10 months waking up with her every 2-3 hours, and somehow she is finally learning that sleep is an amazing thing. If you don't have kids, just trust me that this is HUGE. I almost feel like a normal person again since I am sleeping more hours at night now. Soon she will be one year old! Can you believe that? I feel like the time went by in a blink. Right now we are having fun planning her 1st birthday party.
I hope you guys love this vegan sandwich as much as I do 🙂 Enjoy!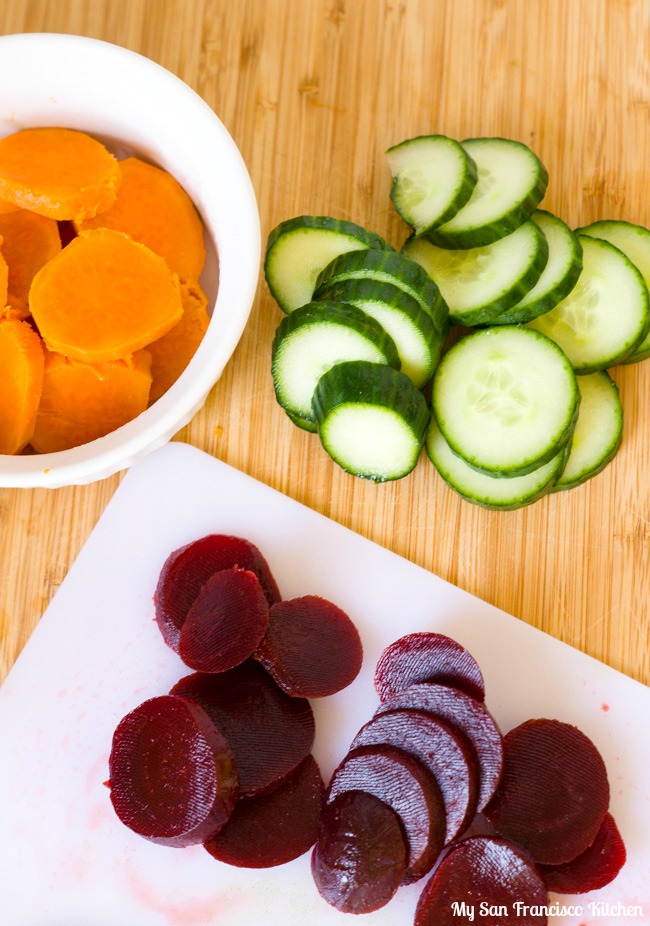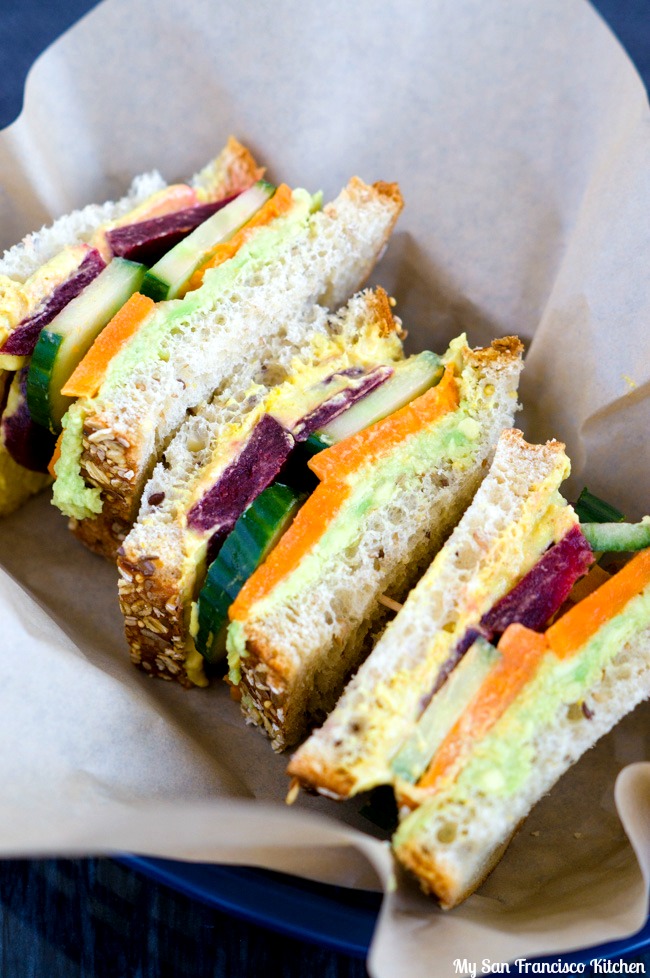 Healthy Vegan Sandwich
Ingredients
4 slices of whole grain bread
1 avocado, mashed
4 cooked beets, thinly sliced
1 small cooked sweet potato, sliced
1 English cucumber, sliced
½ cup plain hummus
1 tsp curry powder
½ tsp cumin
1 tsp olive oil
Instructions
Add the hummus, curry powder, cumin and olive oil to a food processor or blender and mix until well mixed. Add more spice to taste.
Layer the sandwiches, starting with the mashed avocado, then sweet potato, cucumber, beets, and spread the hummus on the other slice before closing.
Makes 2 sandwiches