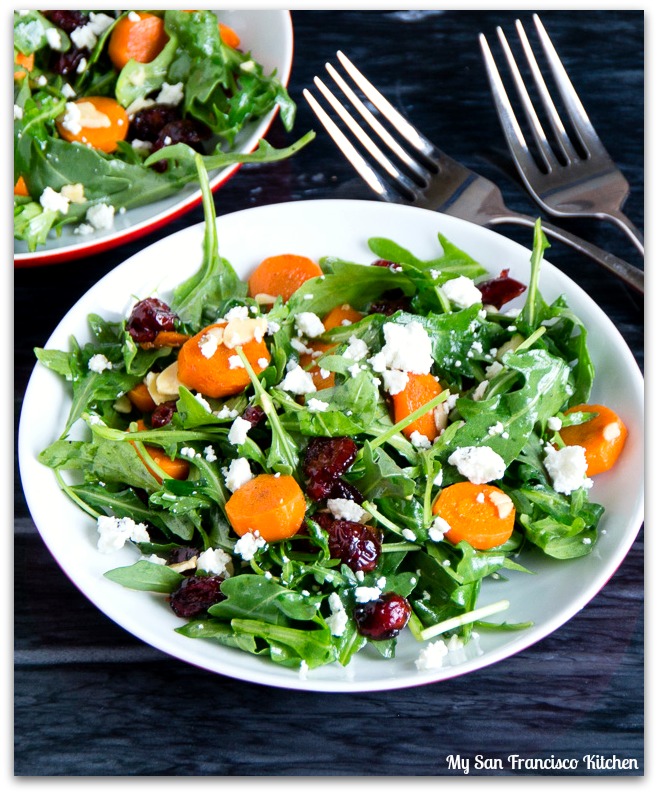 This arugula salad made with cooked carrots, dried cranberries, sliced almonds and crumbled goat cheese is one of my favorite salads. It is very simple to make, and pairs well with many dishes. The carrots offer vitamin A and antioxidants, and the dried cranberries provide vitamin C. It is tossed with a olive oil-based red wine vinaigrette for a light dressing. You can serve this light salad for lunch or dinner.
This weekend went by so fast! Yesterday we drove to Marin County for a day in the sun and BBQ, which was just perfect. Then it was back to the cold fog, with blankets and a movie to end a perfect day. Today we went on a run and discovered a new trail that was uphill a lot of the time, so we are pretty tired now!
Have a great week!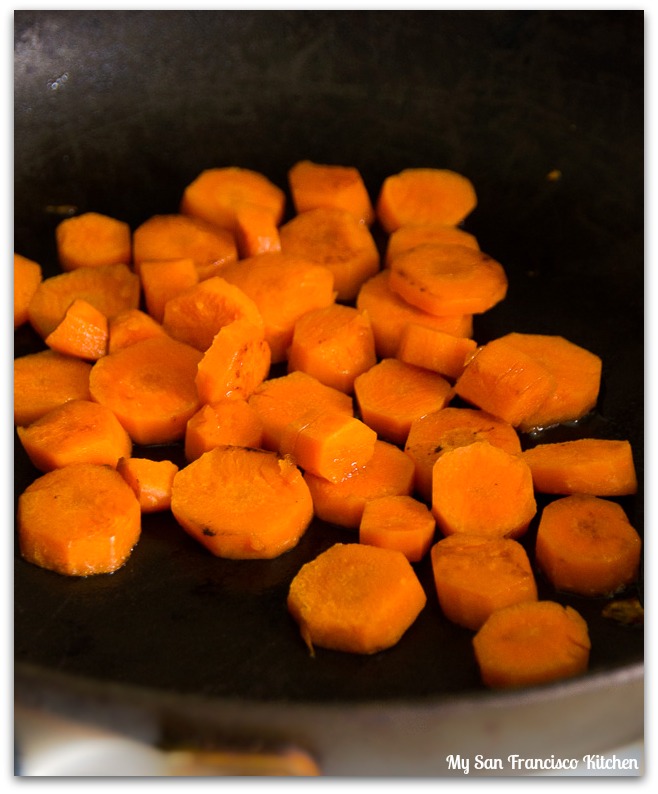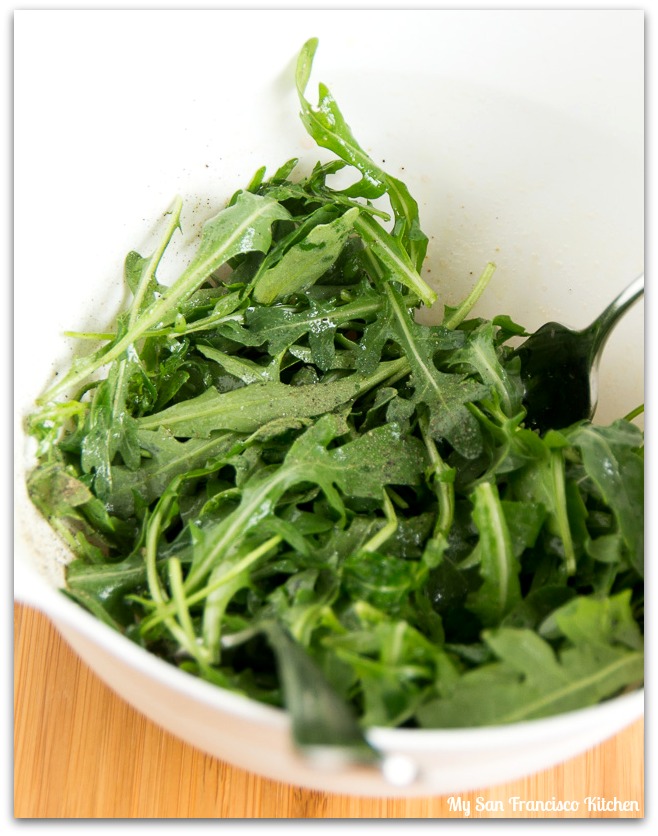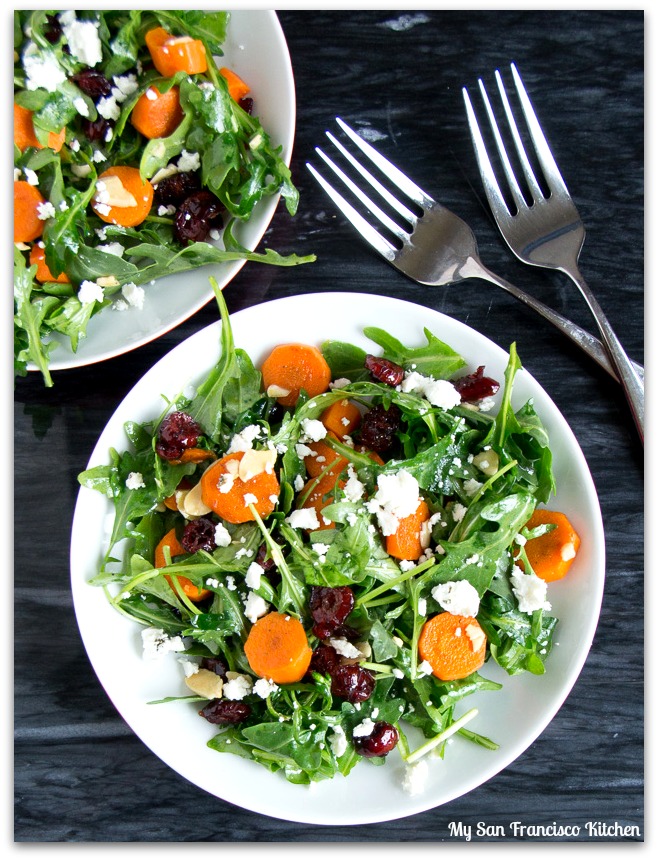 Arugula, Carrot, Cranberry & Goat Cheese Salad
Ingredients
2 cups organic arugula, rinsed and drained
2 carrots, chopped
¼ cup crumbled goat cheese
¼ cup dried cranberries
2 tbsp sliced almonds
½ cup olive oil
1½ tbsp red wine vinegar
½ tsp sugar
Salt and pepper to taste
Instructions
Add 1 tbsp olive oil to a skillet and cook the chopped carrots on medium heat for 7 minutes, turning occasionally. Cook longer if you like them more tender.
Combine the remaining olive oil, red wine vinegar, sugar, salt and pepper in a small bowl and stir with a fork.
Add the arugula and dressing to a large mixing bowl and toss together well.
Top the salad with the cranberries, almonds, carrots, and goat cheese and toss a few times before serving.