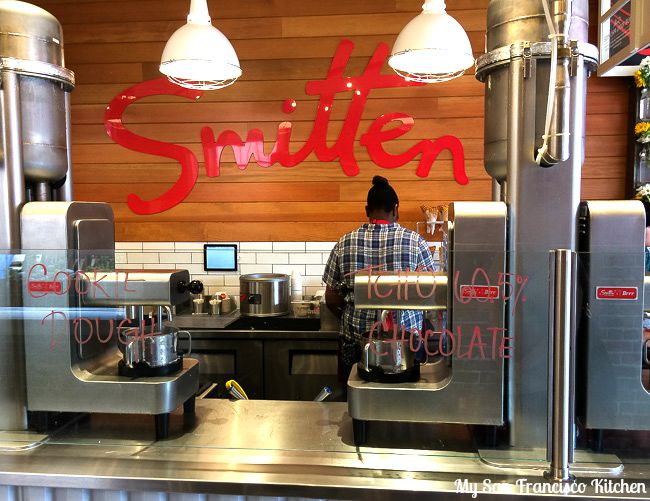 This past week San Francisco has been in full blown summer mode. It has been so hot in the city, and nobody is used to it! I myself have been staying indoors until the evening because going out is too hot for me to handle. It has been great for relaxing, sunny beach days and ice cream, though.
Speaking of ice cream, I recently discovered a new ice cream shop in the city called Smitten. This place is really cool – I mean, literally! They use liquid nitrogen to create "made to order" ice cream at -321 degrees F. Yes, that's right, they make your ice cream right in front of you! Check out my photo of my ice cream being made in front of me below. This business model may not work so well when the lines are long, but if you go at the non-busy times or a less busy location, this place is awesome! It is a lot of fun for the whole family.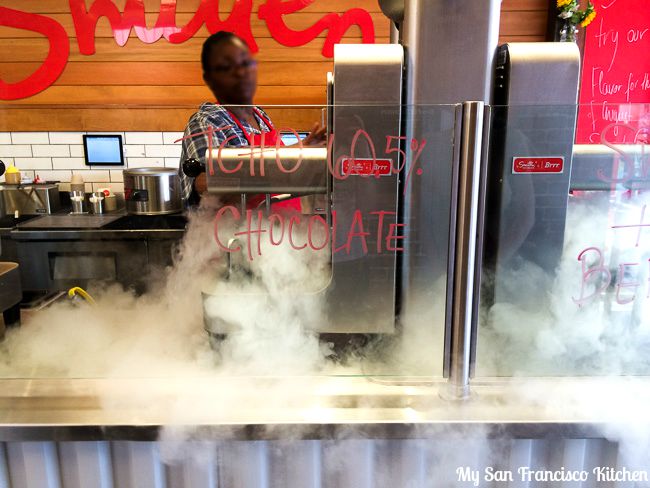 The founder, Robyn, has a passion for old fashioned ice cream, and making it without preservatives and additives. She used to have a wagon with a single liquid nitrogen ice cream machine she calls "Brrr" and sold made-to-order ice cream on the streets of San Francisco. This idea became so popular that she eventually opened up her own shop, and now has a few locations!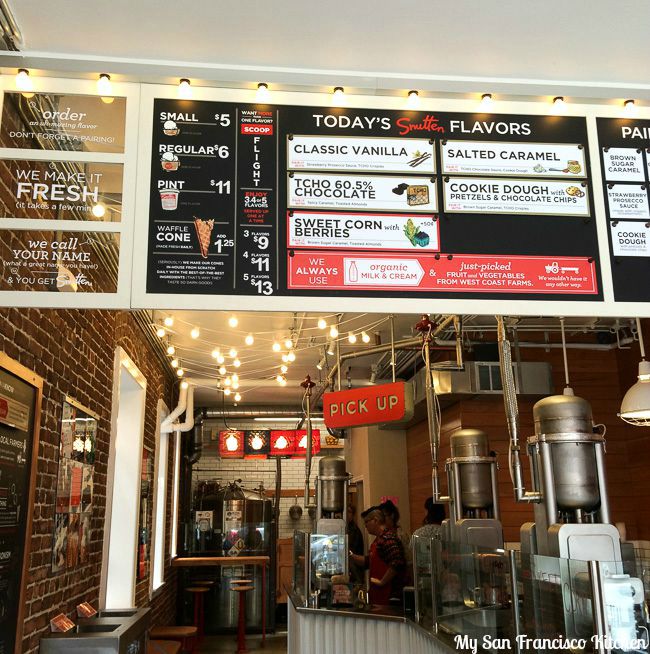 What I love about this place is that they use fresh, organic, local ingredients – and you can really taste the high quality of their ice cream. They change up their menu frequently and come up with some pretty unique flavors and toppings. Last time I went, they had a delicious summer flavor – sweet corn with berries topping. Yum! Sure, it is more expensive than your ordinary ice cream shop, but the quality is so much better. Worth it!!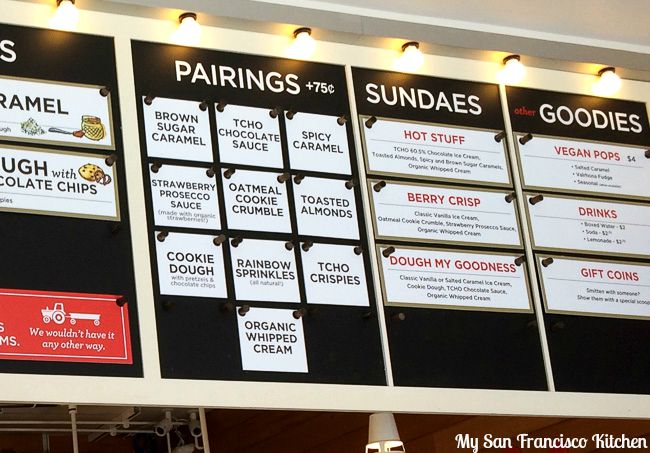 Here is a shot of what I got during my visit: a scoop of TCHO 60.5% chocolate with cookie dough pretzel chocolate chip topping. I initially wanted 2 scoops, but my friend told me one would be enough. She was right! The ice cream was rich and delicious. My only complaint is the spoons they give you are really small (old-fashioned style). What a tease. Don't laugh, it's true! I just want to eat this delectable ice cream faster 😉 They have waffle cones too, which I think I will get next time I am there.
Next time you are in the city, I definitely recommend checking this place out for a yummy treat.