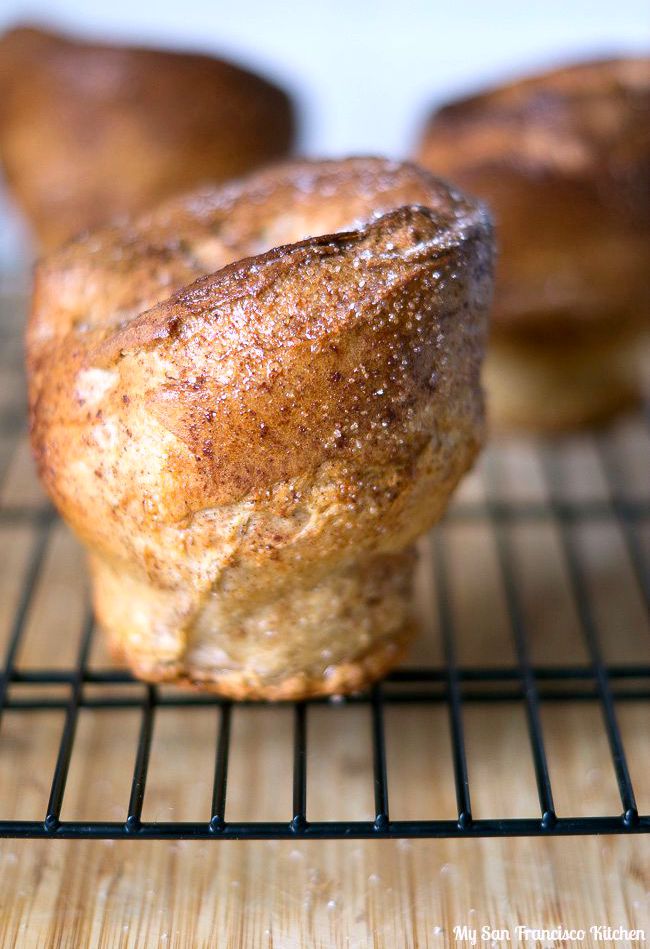 Happy Sunday!
Crispy on the outside and soft on the inside, popovers are the perfect comforting Sunday breakfast food. The first time I tried them was in Santa Cruz during a little weekend getaway we took several months ago when I was pregnant. The inn manager baked them from scratch for us during our breakfast, and that is when I realized how amazing homemade popovers served right from the oven tasted. He made us both regular and cinnamon sugar popovers. I loved the cinnamon sugar popovers so much, even more than cinnamon rolls, which I normally love for breakfast with tea or coffee on my "treat days." They are perfect for breakfast or brunch because you can tear them open and spread homemade jam on top.
I don't have a popover pan, so I just used a large muffin pan. You can probably use a smaller one too, but I have heard sometimes they don't work so well because the walls are slanted. In popover pans they are straight. Mine always sink a little in the middle, even though I don't peak in the oven, but they still taste delicious so it doesn't bother me.
This weekend my parents are in town visiting, and the weather has been so beautiful. We have been having fun strolling the baby around town. Yesterday we took a little hike with her to the beach and she was having a great time. I love how much nature there is in this city, and a lot of it is in walking distance from us.
Last week I finally broke my personal record in my spinning class at the gym, and I was so excited even though my legs were feeling really sore. I tried a new instructor who was challenging enough to push me over to the next level. It was really nice to make these yummy popovers the next morning to treat myself for my hard work in that class the night before 😉
Have a fun Labor Day weekend, and I hope you enjoy these homemade cinnamon popovers!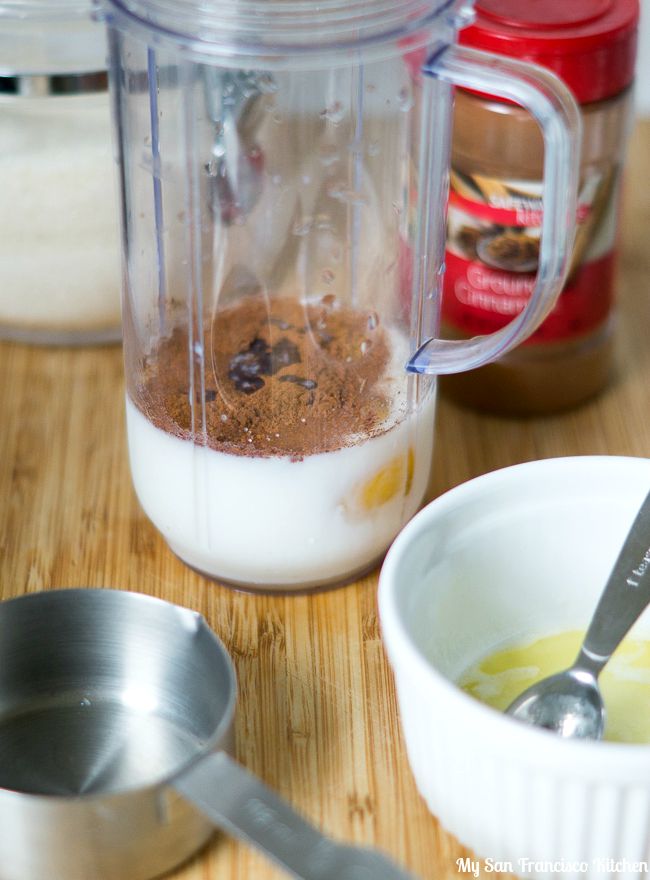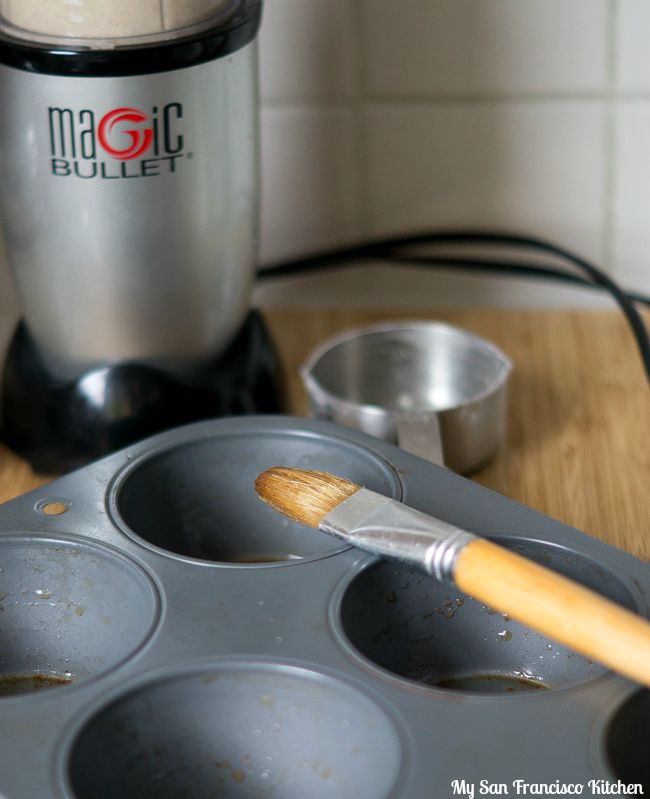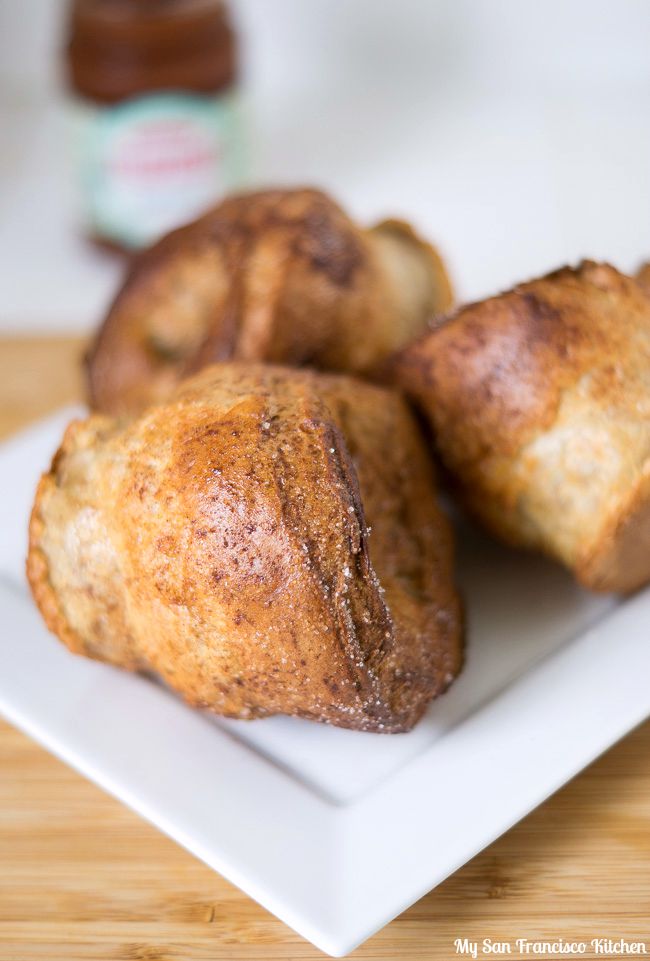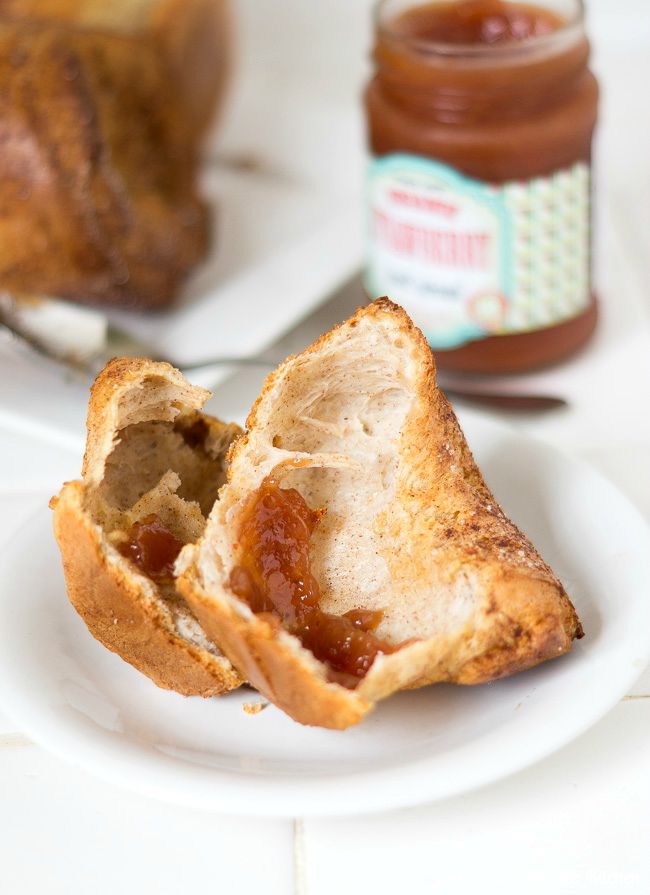 Popovers
Ingredients
1 tbsp unsalted butter, melted, plus more for greasing
2 eggs, room temperature
1 cup milk, room temperature
1 cup all-purpose flour
1 tsp sugar, plus more for coating
½ tsp ground cinnamon, plus more for coating
¼ tsp fine salt
Instructions
Preheat oven to 425 degrees F.
Place a baking sheet in the oven to heat.
Add 1 tbsp melted butter, eggs, and milk to a blender and pulse a few times.
Add sugar, cinnamon, salt and flour and blend until smooth, about 20 seconds.
Grease a popover or large muffin pan with butter and place in the oven to heat for 2 minutes.
Fill the popover/muffin pan cup halfway with batter, and place back into the oven.
Bake for 20 minutes, then reduce the heat to 350 degrees and bake for another 15 minutes, until golden brown. DO NOT OPEN OVEN DOOR.
When comfortable to touch with your fingers to remove, remove the popovers from the pan and brush with leftover butter and sprinkle with cinnamon and sugar.
Makes 3 large popovers
Did you make it? I'd love to see! Snap a pic and share via #mysanfranciscokitchen, or tag my social media sites!