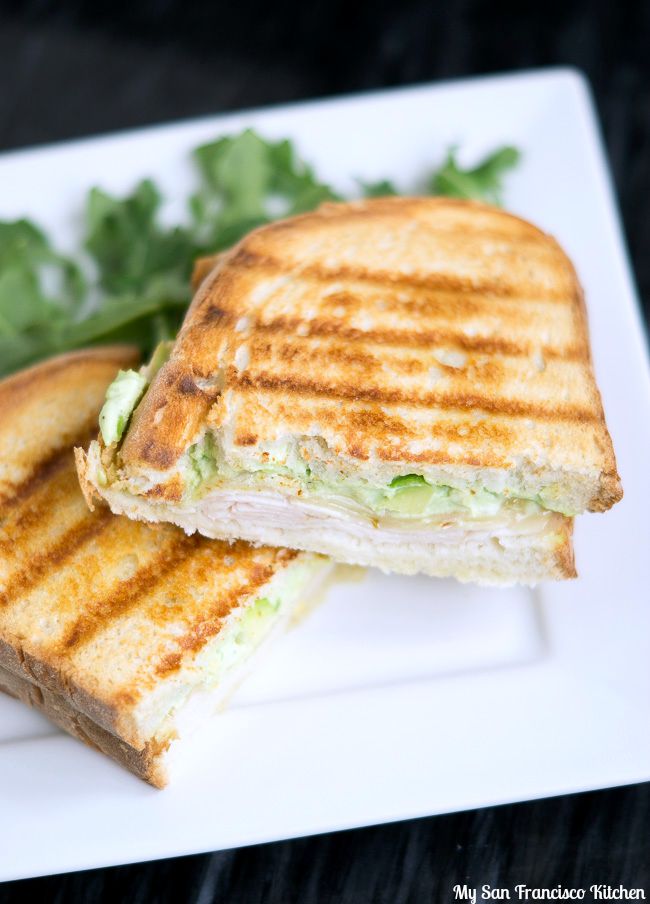 What happens when a turkey sandwich meets an avocado?
Deliciousness.
For me, turkey sandwiches and avocados are like a match made in heaven. Here is how my love for turkey avocado sandwiches has evolved. I used to lather tons of mayonnaise on my turkey sandwiches, but a few years ago I started replacing the mayo with ripe, creamy, healthy avocado slices. This way, the sandwich isn't so dry, and the avocados taste really good on it!
Recently, I took it a step further after creating this avocado aioli recipe. Now I use it all the time on my turkey sandwiches since it is really fast and easy to make in a blender. Aioli is traditionally made with egg yolks, olive oil, lemon juice and garlic. My avocado aioli is just how it sounds – a creamy spread made of avocados, olive oil, garlic, lemon juice, and plain Greek yogurt. The combination of these ingredients creates a flavorful, creamy dressing that goes great with turkey (and other) sandwiches. 
Go ahead and try it, I know you are going to love the flavors going on here!
I created this recipe for the Magic Bullet Blog, check for it on there soon 🙂
The past few days have been rough because I haven't been able to workout except for walking around the neighborhood with the stroller. Fabi has been working incredibly long hours at the office, and I haven't been able to get myself over to the gym in the wee hours of the morning before he leaves. Remember I told you how bad I am at that? I am just not a morning person, what can I say. It also doesn't help getting up a few times during the night with the little one. Tonight I can finally workout again since he will be home before dark, I can't wait.
Also, did I tell you I got new cleats for my spin class? I was one of the only regulars who still didn't have them. Now that I have been going so often, it made sense for me to finally get some – I think it will make it easier for me! I haven't been able to use them yet, hopefully soon!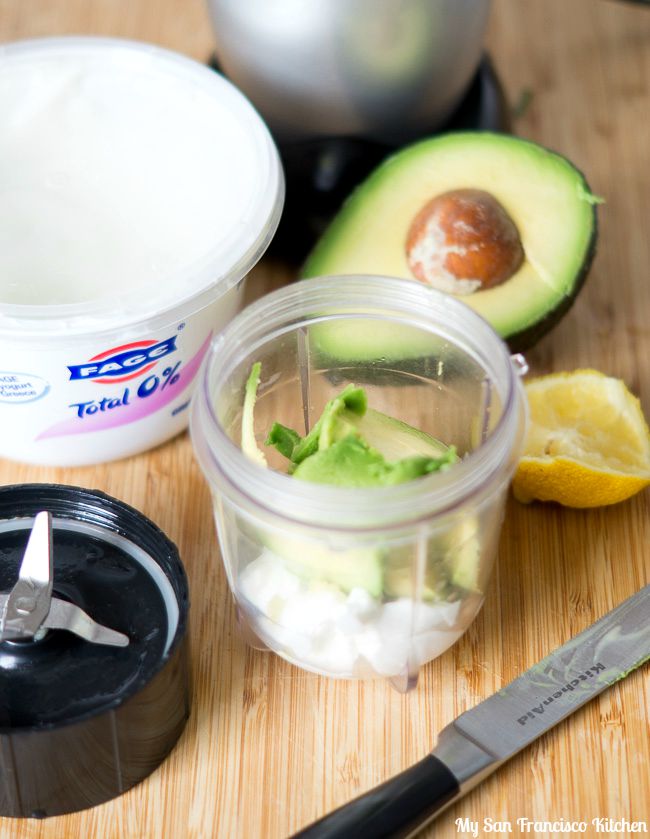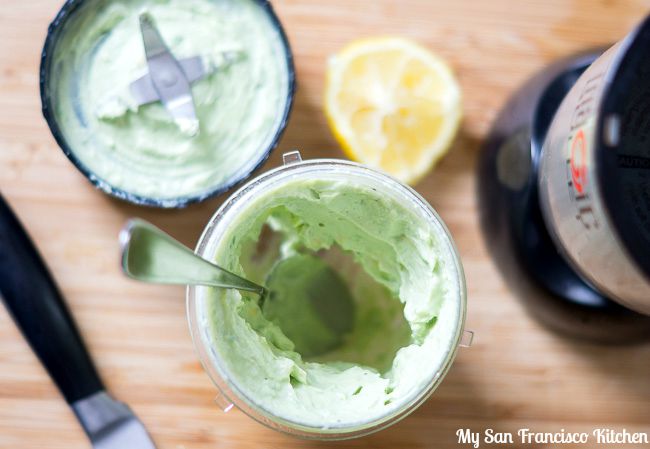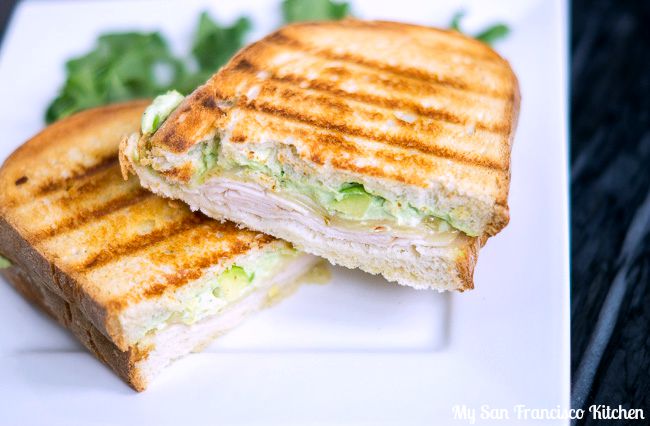 Avocado Aioli
Ingredients
1 ripe avocado, pitted and chopped
2 tbsp olive oil
⅓ cup plain Greek-style yogurt
2 cloves garlic, minced
1 tsp lemon juice
¼ tsp salt
Pinch of ground black pepper
Instructions
Add all ingredients to a blender and pulse until smooth and creamy.
Makes 1 cup
Did you make it? I'd love to see! Snap a pic and share via #mysanfranciscokitchen, or tag my social media sites!