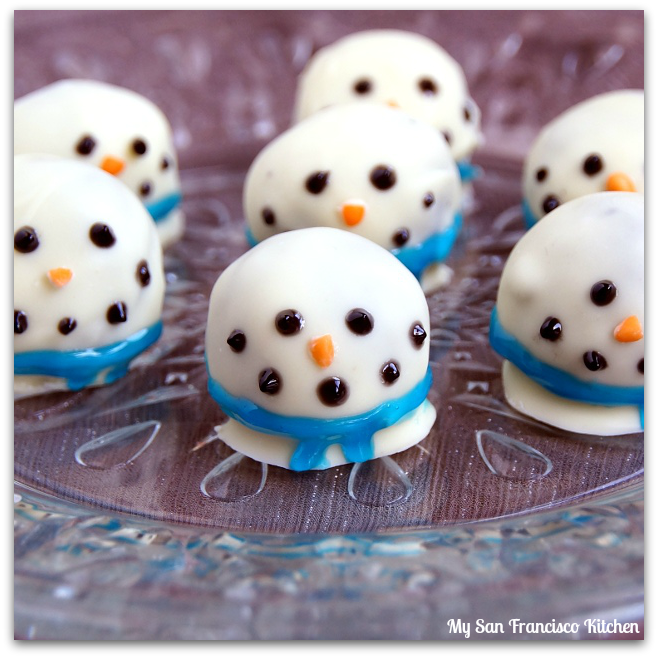 I have a really fun holiday recipe for you guys: Snowman Oreo Cookie Balls! They are so much fun to decorate, and I just love white chocolate and Oreos so much. These cookie balls are so easy to make – just crush up some Oreos, mix them with light cream cheese, chill and dip in either white, milk or dark chocolate to coat. Then decorate them however you want! The customization options are endless. I made snowmen with mine since it has been FREEZING here in San Francisco lately! It actually feels like winter around here these days, and I am getting so excited about Christmas coming up soon 😀 Now if I can just get my Christmas shopping done!
We went to Tahoe this weekend, here are a a few Instagram photos if you missed them! It was just gorgeous up there after a snow storm on Friday, and we had a lot of fun skiing for the weekend. At our hotel there was a GIANT gingerbread house, and it was decorated so nicely for the holidays.

Back to these delicious Oreo Cookie Balls!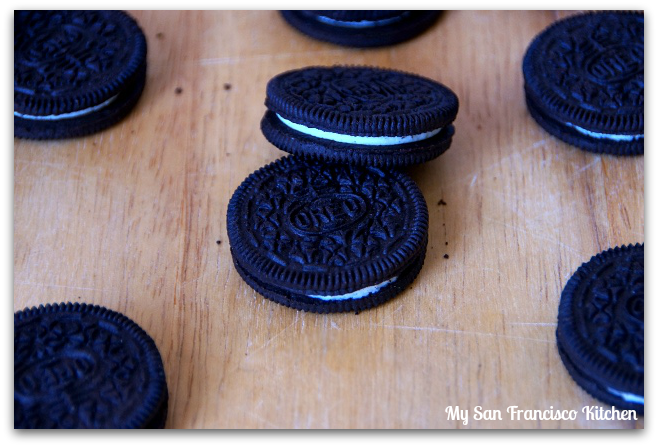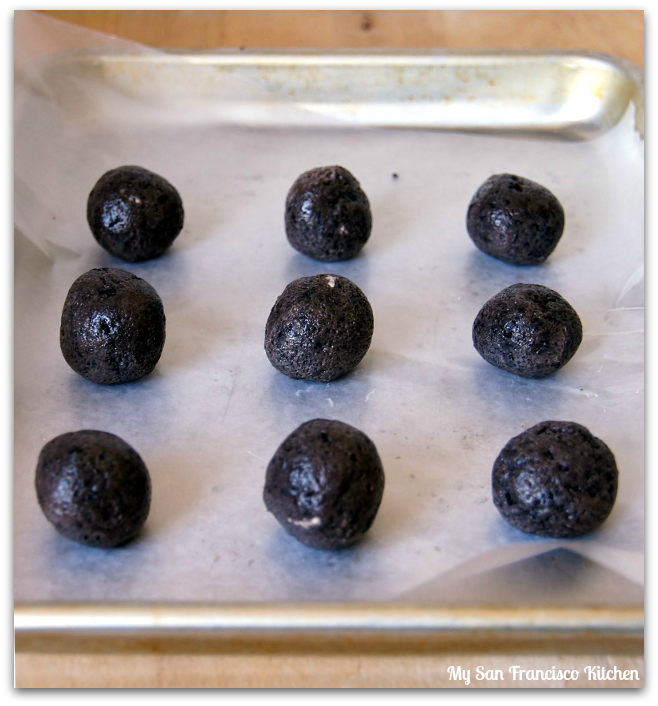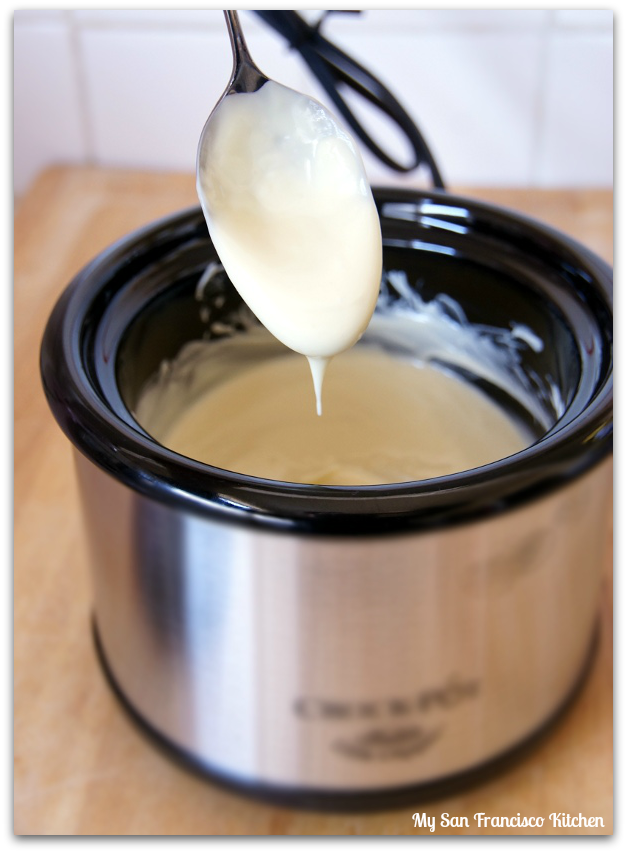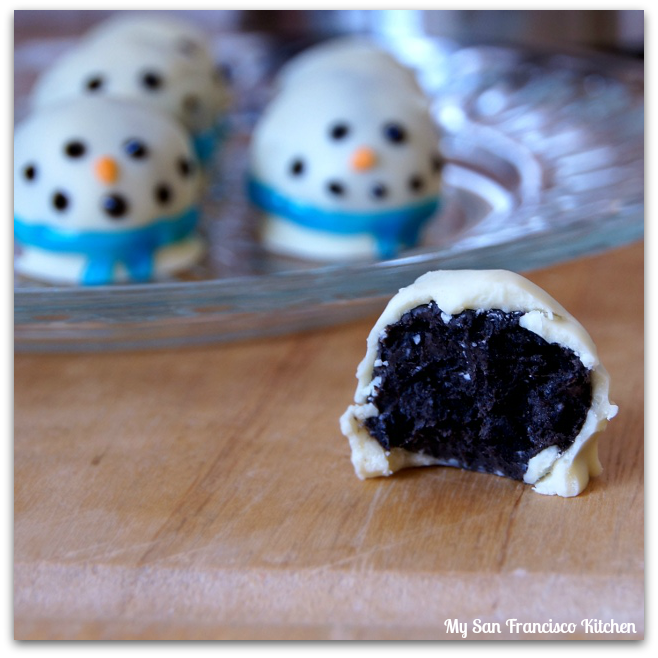 Snowman Oreo Cookie Balls
Ingredients
1 pkg. (8 oz.) brick light cream cheese, softened
36 OREO Cookies, finely crushed (about 3 cups)
16 oz white chocolate chips, melted
Instructions
Mix cream cheese and cookie crumbs until blended.
Shape into 48 (1-inch) balls. Freeze 10 min. Dip balls in melted chocolate; place in single layer in shallow waxed paper-lined pan.
Customize it with your own ingredient additions or decorative skills.
Refrigerate 1 hour or until firm.
Makes 4 dozen cookie balls
This post is sponsored by OREO®. All opinions are my own.