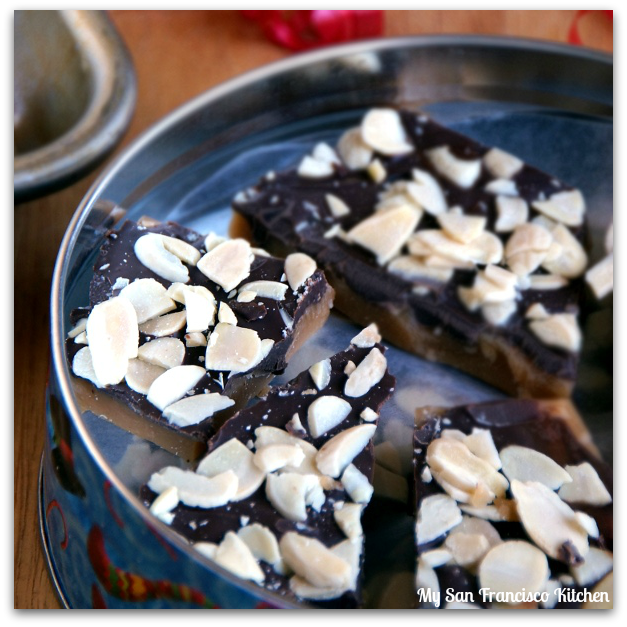 For me, toffee was one of those desserts you love until you find out how it is made, and then you never touch the stuff again. Well, if you are one of those people, I suggest you don't read further!
I guess it is no surprise that the main ingredients are butter and sugar….and…that's it! That's the secret of amazing toffee 😉 Actually, there is a lot more too it than that, and making toffee can be quite an art! The sugar needs to cook just to the perfect temperature – if it is undercooked, you will end up with a pile of greasy butter, and if it is overcooked, well, you just end up with burnt toffee. Although a candy thermometer isn't required, I suggest using one if you can to make sure the toffee cooks to the right temperature. I personally don't have one, so my toffee never turns out as best as it can, but I have made this recipe several times and know when it is ready from experience. I will share some tips with you so your first time making it will be hassle-free!
This chocolate almond toffee recipe is an excellent gift during the holidays, and will last a long time after it is made. One batch makes approximately 2 pounds, which is enough for several people to enjoy. Homemade gifts are the best sometimes 🙂
What is your favorite homemade gift to give to your loved ones?
Good luck my toffee makers!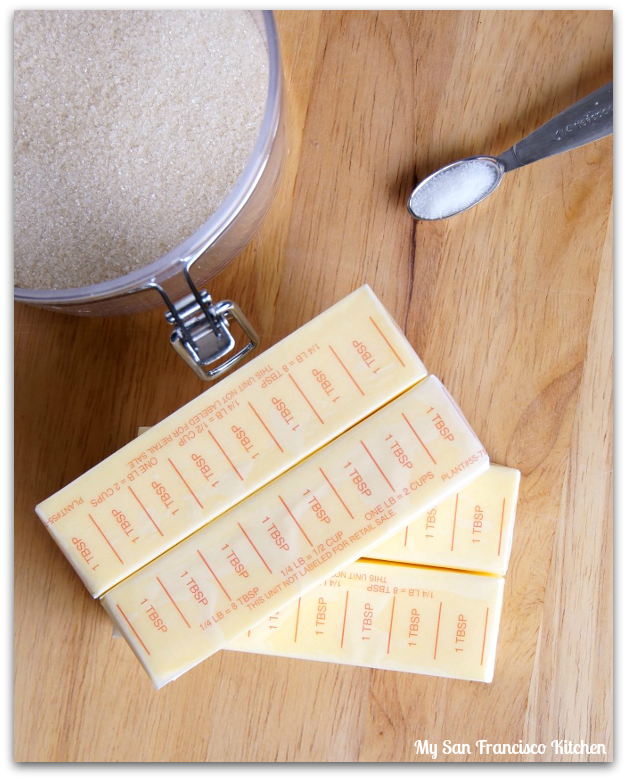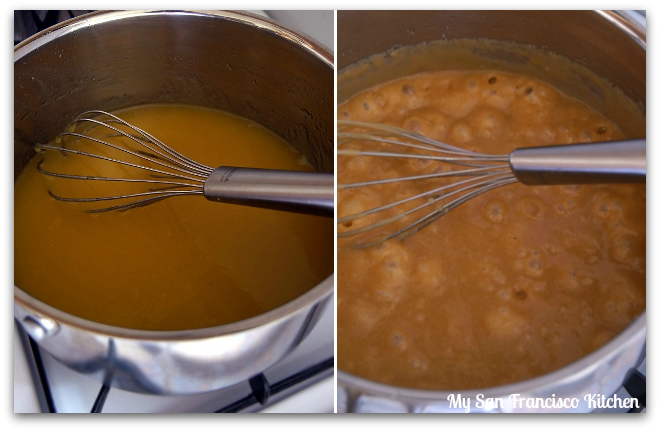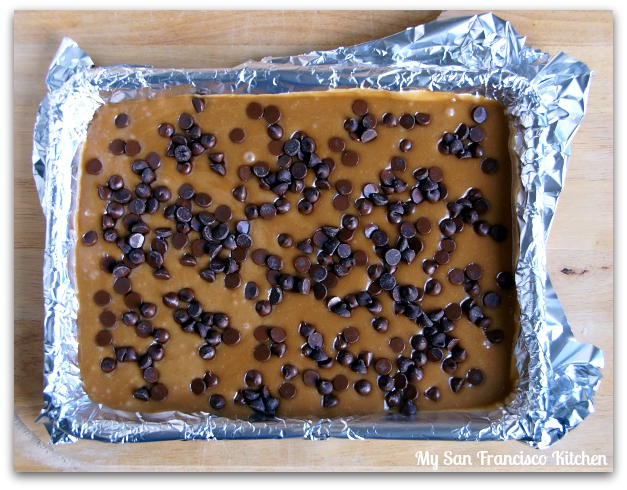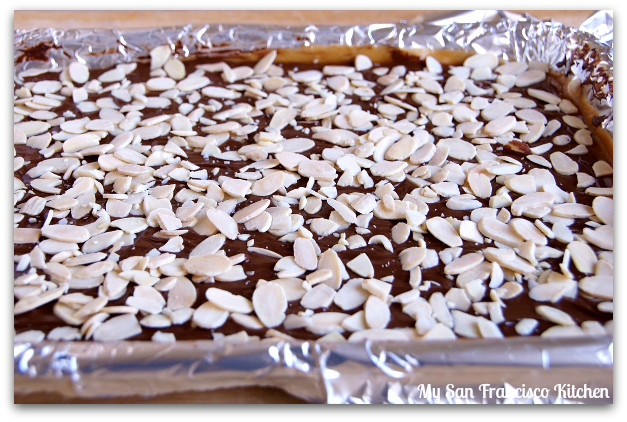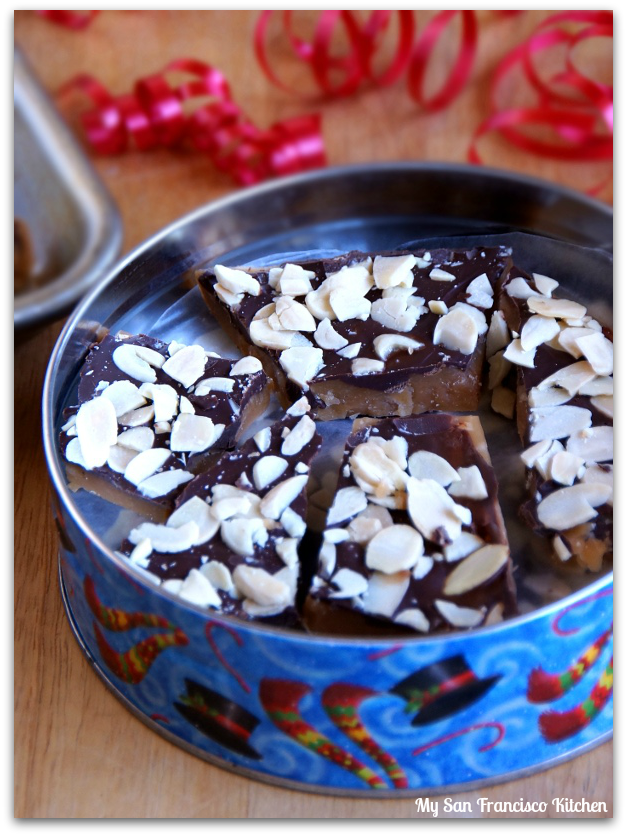 Homemade Almond Toffee
Ingredients
2 cups unsalted butter (4 sticks)
2 cups white sugar
¼ tsp salt
1½ cups semi-sweet chocolate chips
1 cup sliced almonds
Instructions
Line a 9x13-inch baking pan with aluminum foil.
Melt the butter, sugar and salt in a large heavy bottom pot over medium heat.
Stir with a stainless steel whisk occasionally until the mixture begins to boil (about 5-10 minutes), then begin to stir more frequently.
Cook over medium heat for about 20-25 minutes, until the temperature reaches 285 degrees F (137 C) on your candy thermometer. If you do not have a thermometer, the mixture should thicken and turn a deep, darkened amber color and should have cooked for at least 20 minutes on medium heat. *DO NOT transfer the mixture too soon or you will have a greasy mess instead of toffee; alternatively, do not wait too long or it will burn!*
Transfer to the lined baking pan and sprinkle the chocolate chips over the top.
Once melted, spread the chocolate chips with a spoon or your fingers wearing gloves.
Sprinkle the sliced almonds over the top, then refrigerate for at least 1 hour before breaking into pieces.
Makes ~2lbs