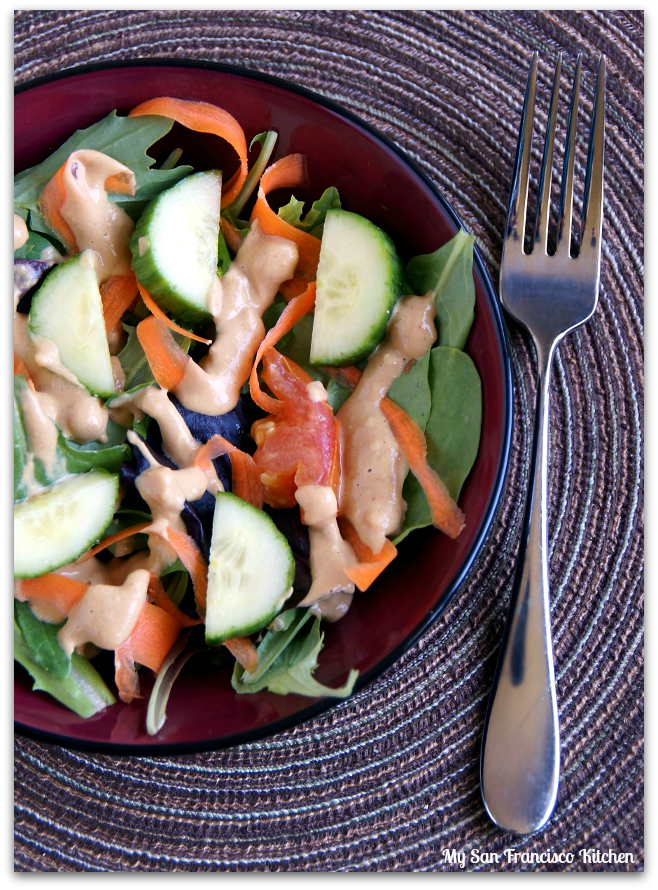 I don't know about you, but I have definitely had my fair share of sweets and Christmas leftovers for the past few days. It is time to start eating healthy again! This Thai salad is a recipe adapted from Cooking Light magazine. It is a simple, healthy recipe that you can toss together for lunch or dinner. It is made with cucumbers, tomatoes and carrots, and drizzled with a homemade peanut sauce dressing. You can add variation to the salad by adding different vegetables, but I like to keep it simple and traditional. I am not shy when it comes to the peanut dressing, since that is my favorite thing about this salad! I make the peanut dressing with my Magic Bullet, which makes it really easy.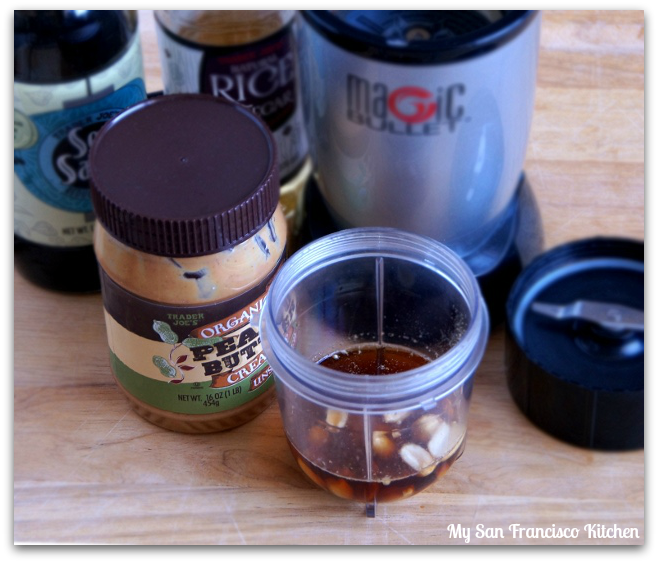 It has been so nice to spend some time back home in southern California this week. This morning my dad took us on a hike, and we enjoyed the sunny, warm weather outdoors. It does not feel like winter around here at all, except maybe at night when it gets a little cold. We were hiking in our T-shirts and enjoying the warm sun rays and fresh morning air. It was so great to get moving outside again after all of the holiday indulging!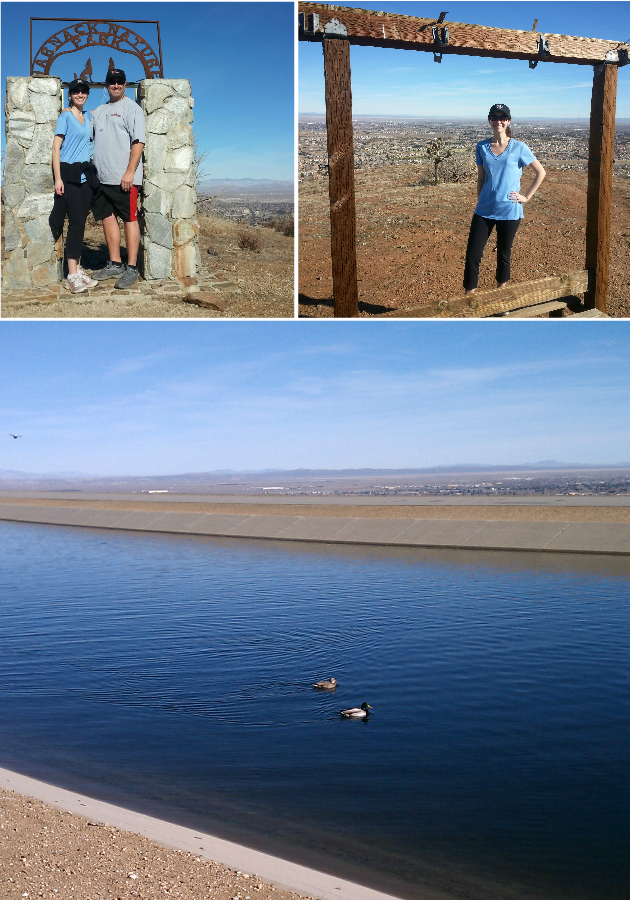 Have you been getting back into your routine, or are you waiting for the New Year?

Thai Salad with Peanut Dressing
Ingredients
Dressing:
3 tbsp water
1 tbsp peanut butter
1 tsp vegetable oil
2 tbsp rice vinegar
1 tbsp soy sauce
1 tbsp honey
1 tsp ground ginger
1 tbsp peanuts
Salad:
4 cups mixed herb salad, rinsed
½ cup chopped cucumber
⅓ cup chopped carrots
1 tomato, halved and sliced
Instructions
Add all dressing ingredients to a blender or food processor and pulse a few times until blended.
Toss the salad ingredients together, then drizzle the dressing over the top.
Recipe adapted from:
Cooking Light
, 2009