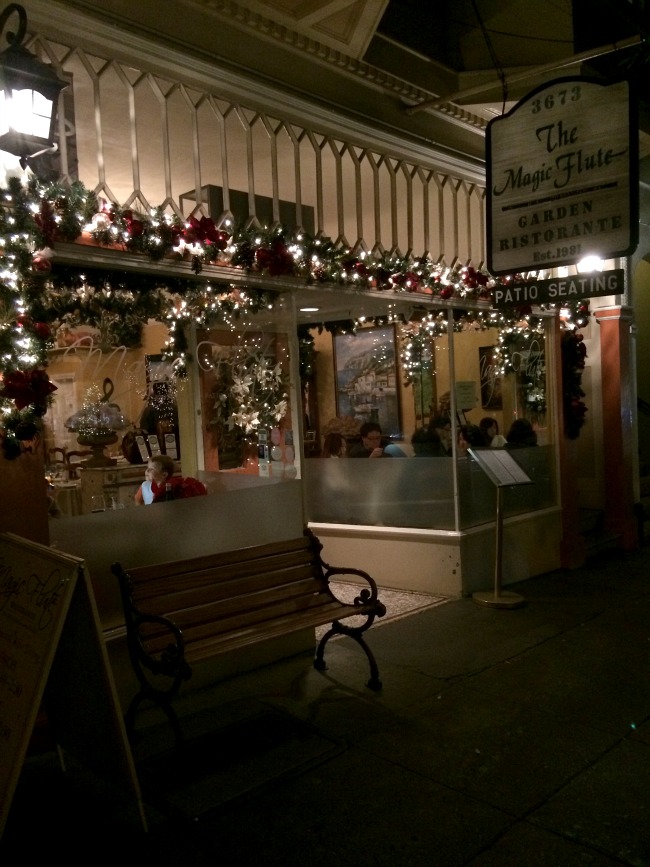 We recently discovered a new favorite restaurant of ours, what we like to call a little gem in the big city. The Magic Flute is a lively Italian restaurant with outdoor patio seating, which is rare in San Francisco. When we dine there for dinner, we love to sit outside under the twinkling lights in the back patio, which is decorated to give a romantic backyard garden feel. On the weekends, they are becoming quite popular for their brunch menu.
Not only is the wide selection of food delicious, but the service at this restaurant is top notch. We have gone there to dine so often now that we see the same staff all of the time. Most of the staff know us by name now, and greet us with a warm smile and small talk whenever we walk in. My favorite dish is the sole with mashed potatoes, spinach and beurre blanc (they only have it as a special sometimes).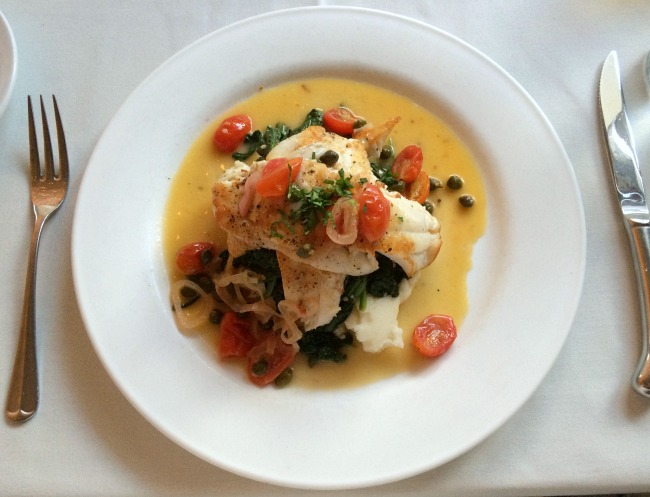 The last time we went for dinner, we had the pleasure of being served by one of the friendliest waiters I have ever encountered at a busy restaurant. He was smiling the whole time, and was interested in why we were dining at The Magic Flute that night. We got to talking with him, and he told us how much he enjoyed his job. He went on to explain that meeting new people all of the time and hearing about there lives through celebrating special occasions with them at the restaurant kept his passion for his job alive. I appreciated his genuine interest in getting to know us, and his hospitality throughout the evening. He went above and beyond to get our food order right and make sure we had a wonderful dining experience. Little things like offering to adjust the heat lamp or bringing us extra bread when he saw our bowl was empty made us feel at home.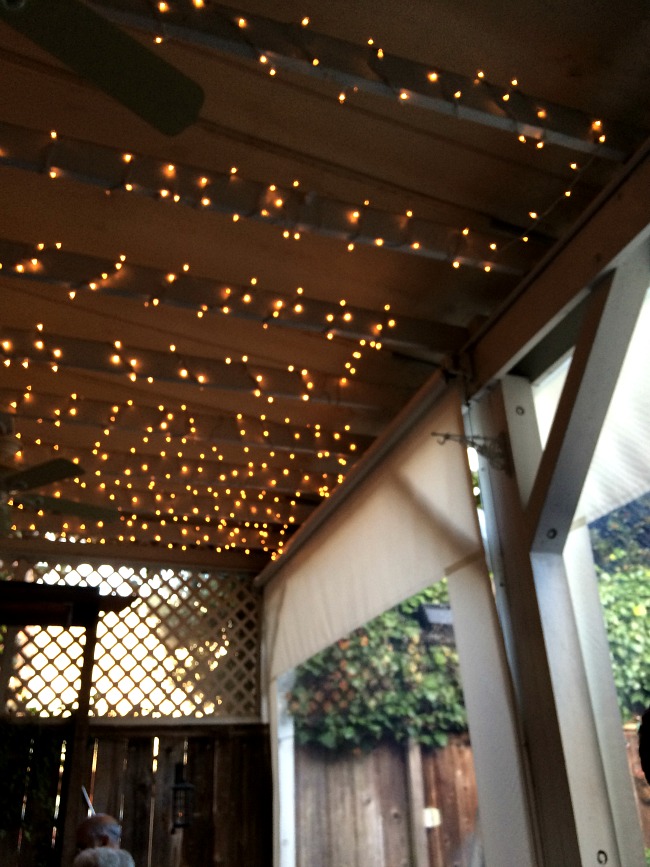 It was so refreshing to see someone so passionate about their career. Have you ever had or thought about a career in the restaurant or foodservice industry? In America, the restaurant industry offers one in three Americans their first job. I had my first job in foodservice, working at an ice cream parlor! The National Restaurant Association Educational Foundation (NRAEF) developed the Food and Beverage Service Competency Model – the first-ever competency model for the industry that creates a clear set of guidelines for those interested in or beginning a career in the foodservice industry, as well as the skills needed to advance in the industry. Restaurant and foodservice jobs offer valuable skills, such as teamwork, leadership, time management, and professionalism. I was able to build upon all of these skills while working my first job in the industry, and took them with me to all of my subsequent jobs.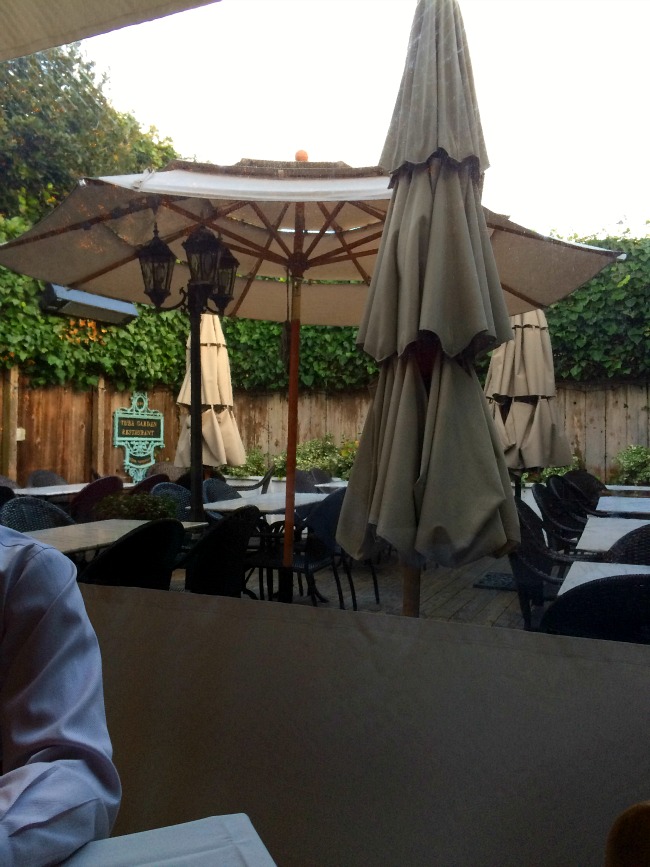 The restaurant industry is a great place to begin and chart a life-long career, since there are many opportunities to "climb the ladder." There are many different career options. Positions range from traditional (cook, waiter, chef) to marketer, hiring manager, finance operator, business owner, and more. The waiter we were speaking to at The Magic Flute has told us he had dreams of owning his own restaurant someday, and had an inspirational background. He started out as a host for a family-owned restaurant, then worked for a while as a busboy, and worked his way up to a waiter for a popular restaurant in the city.
In the industry, eight in 10 employees agree that restaurants provide opportunities for people to succeed based on their hard work, and believe people of all backgrounds have the opportunity to own their own business. I definitely agree! In my own experience, I started out as a crew member for the ice cream parlor, and worked my way up to a cake decorator. Anyone can do anything they have a passion for in the restaurant and food service industry!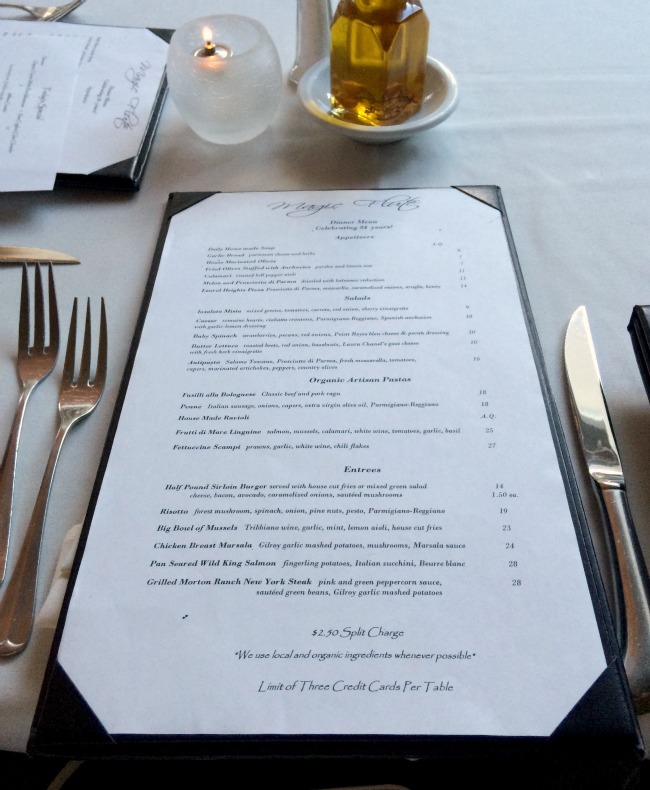 If you have the chance to visit The Magic Flute in San Francisco, make sure to ask for a garden table on your reservation. The atmosphere is great inside as well, but the outdoor area is very special for the city. I just love the romantic, relaxing ambience during both dinner and brunch.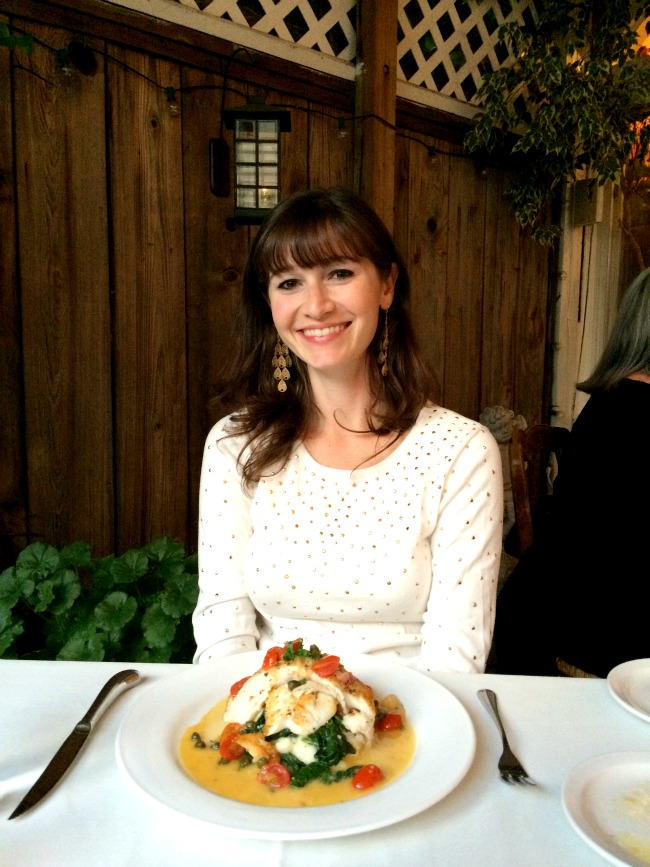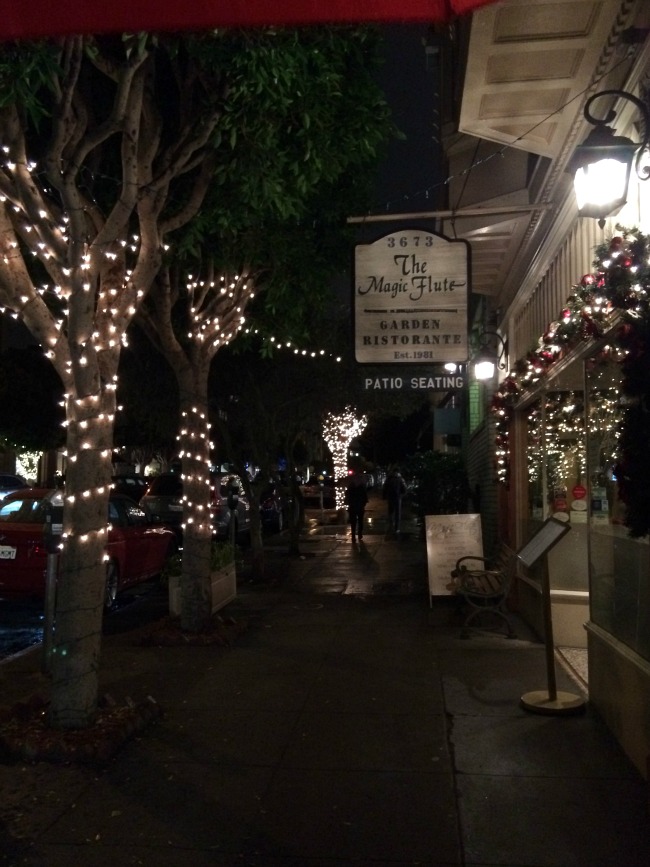 If you happen to go there, let me know what you think!
For more information on careers in the food industry or the new competency model, visit NRAEF's website!
This is a sponsored post written by me on behalf of National Restaurant Association Educational Foundation. All opinions are 100% mine.