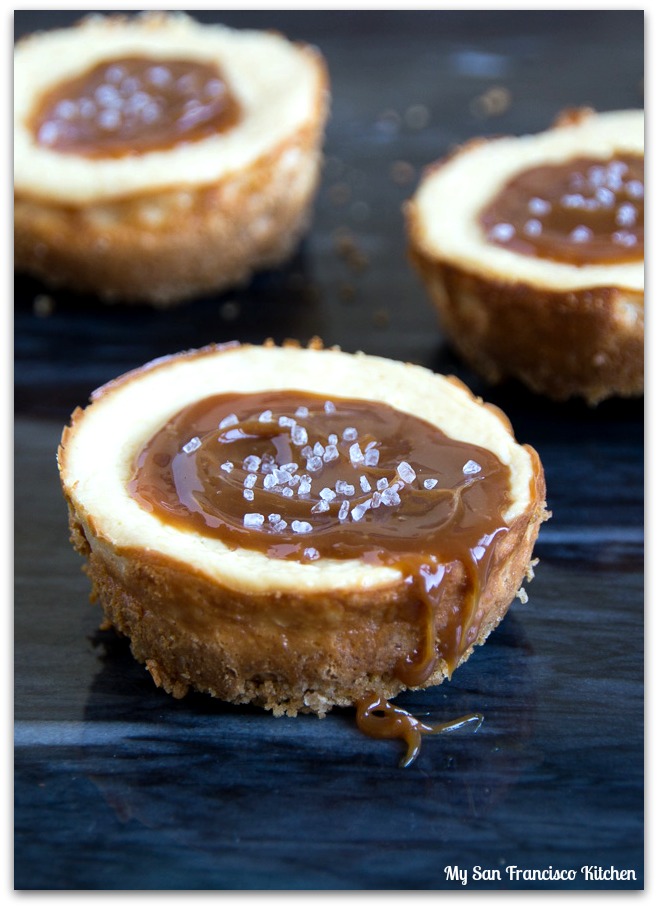 Did I ever tell you how much I love caramel? Especially salted caramel! The mixture of salty and sweet is so yummy. I found this mini salted caramel cheesecake recipe in Cooking Light, and just had to try it. As you already know, I am obsessed with mini desserts. It makes the cutest little cheesecakes, which are topped with a gooey caramel sauce and chunks of sea salt. It is really delicious! I think these are perfect for a gathering, especially to take to someone's house because they are easily transported. A perfect "finger food" dessert 🙂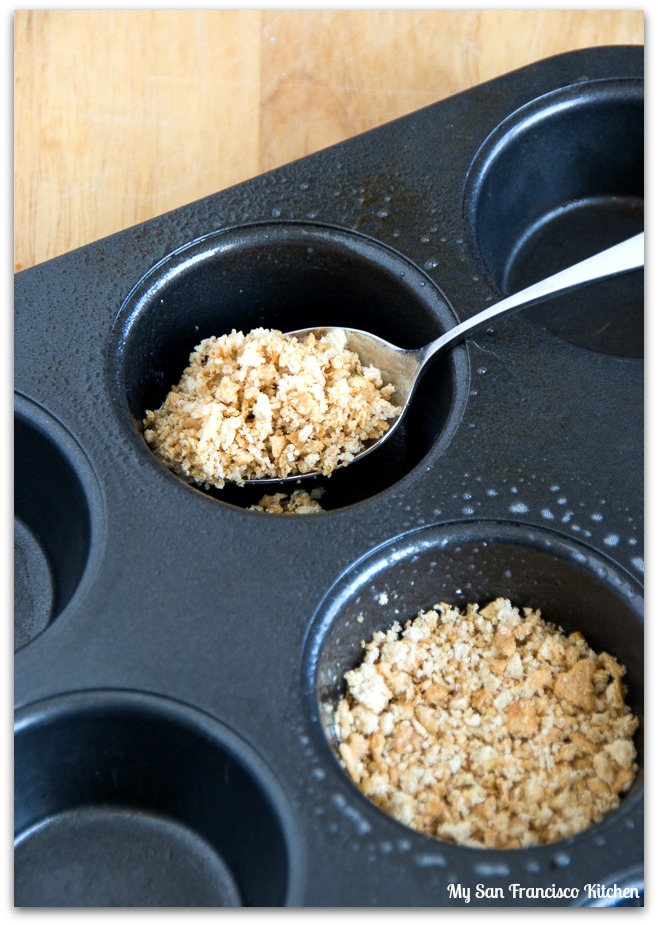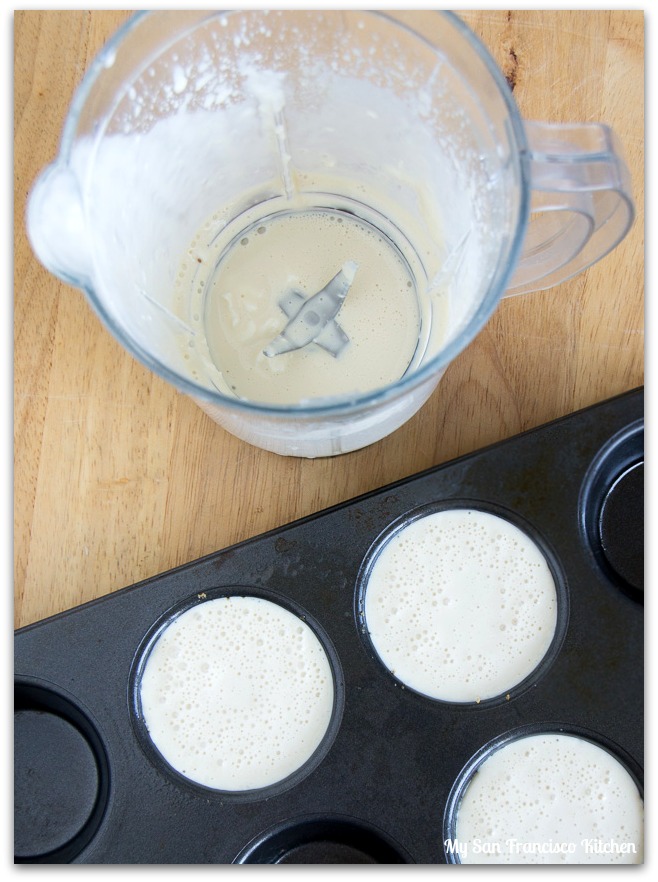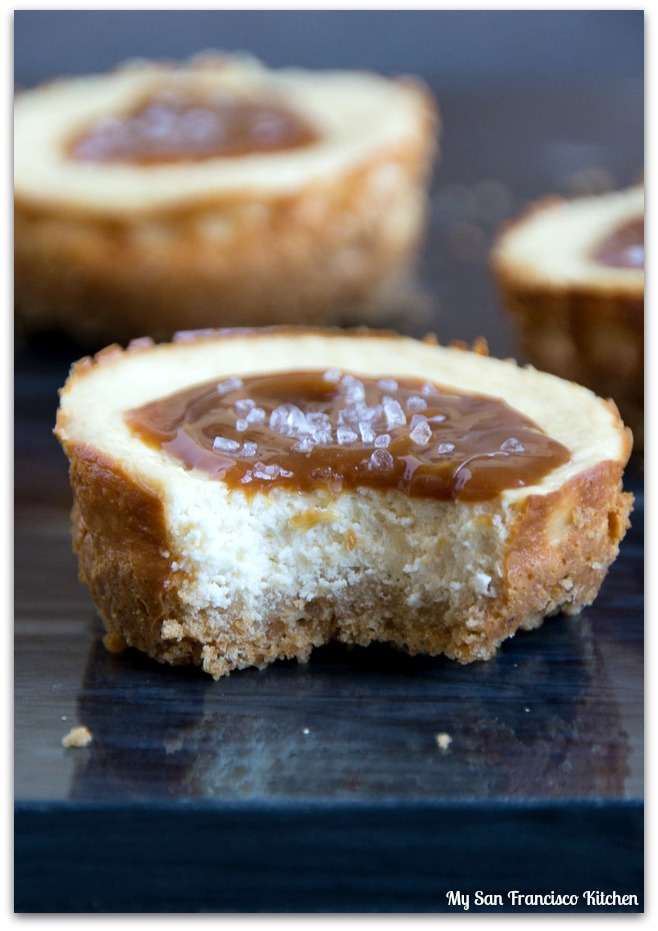 Mini Salted Caramel Cheesecakes
Ingredients
2 cups graham cracker crumbs
4 tbsp butter, melted
1 tbsp sugar
⅔ cup packed light brown sugar
⅔ cup plain fat-free Greek yogurt
12 ounces ⅓-less-fat cream cheese, room temperature
1½ tsp vanilla extract
⅛ tsp salt
2 large eggs
½ cup granulated sugar
20 caramel squares
2 tbsp milk
Coarse sea salt, for topping
Instructions
Preheat oven to 300 degrees F.
In a bowl, combine the melted butter, 1 tbsp sugar and graham cracker crumbs until evenly wet.
Coat a 12-cup muffin tin well with cooking spray. Spoon about 1 packed tablespoon crumb mixture into each muffin cup; press crumbs firmly into bottom. Bake at 300° for 7 minutes or until lightly browned. Remove from oven; cool.
Place brown sugar, yogurt, and cream cheese in processor, mixer or blender; process until smooth. Add vanilla, table salt, and eggs; process until smooth.
Spoon about 3 tablespoons batter into each muffin cup.
Bake at 300° for 18 minutes or until centers of cheesecakes barely move when pan is touched. Remove pan from oven; cool on a wire rack to room temperature. Cover pan; refrigerate cheesecakes 3 hours or until well chilled.
Run a thin knife around outside edge of each cheesecake. Carefully remove cheesecakes from pan; place on a platter. Chill cheesecakes until ready to serve.
In a double boiler, melt the caramel squares and milk, stirring occasionally.
Spoon about 1 tablespoon caramel over each cheesecake.
Sprinkle cheesecakes evenly with coarse sea salt.
Makes 12 mini cheesecakes
Recipe adapted from Cooking Light magazine. See original recipe
here
.