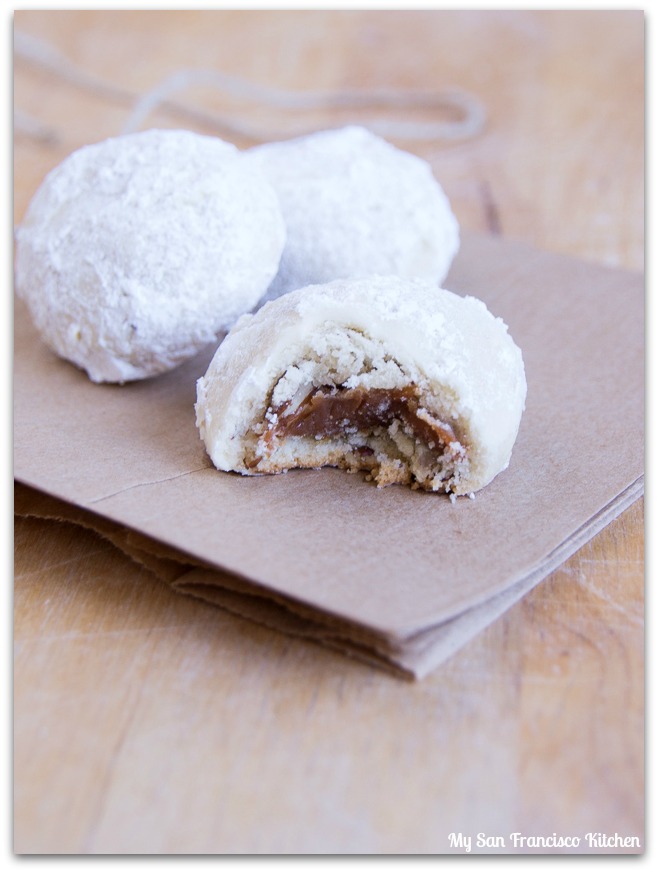 Do you know what two of my favorite desserts are? Caramel and snowball cookies (also know as Mexican wedding cakes). When I found this caramel surprise cookie recipe from LANCASTER Soft Crèmes, I couldn't wait to take a bite! I usually only make these snowball cookies for Christmas, but now I had an excuse to try them with CARAMEL. These LANCASTER Soft Cremes new soft caramels are inspired by Milton Hershey's original recipe, and are perfect for baking. Reimagine your caramel 😉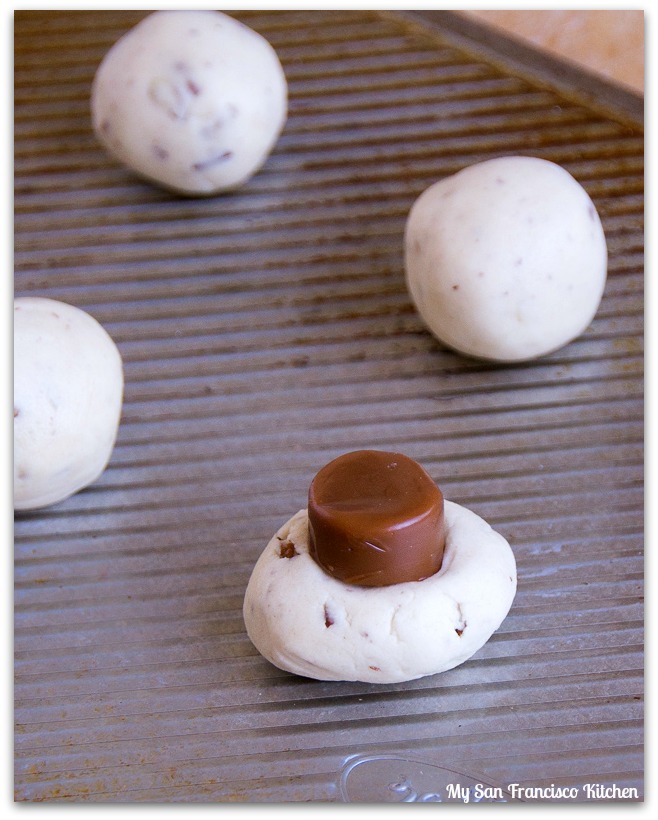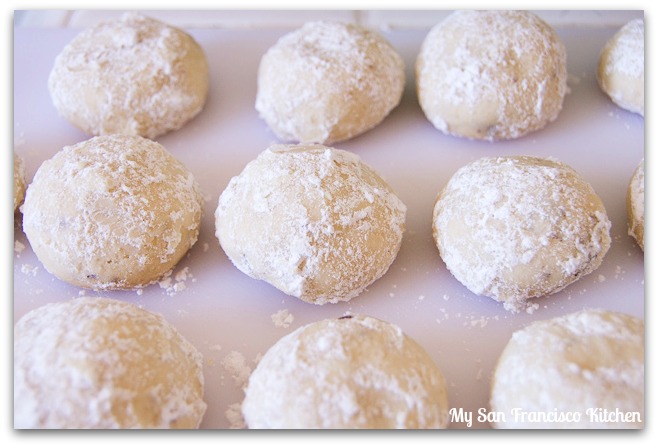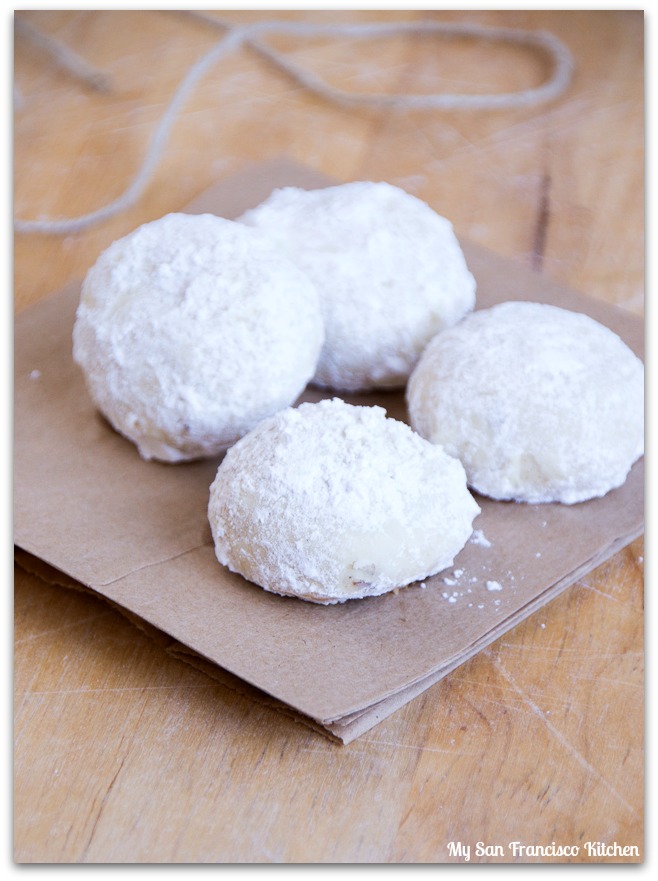 Snowball Caramel Surprise Cookies
Ingredients
½ cup (1 stick) butter, room temperature
¼ cup powdered sugar
½ tsp vanilla extract
1 cup plus 2 tablespoons all-purpose flour
⅓ cup finely chopped pecans
⅛ tsp salt
20 LANCASTER Caramel Soft Cremes
Additional powdered sugar for rolling
Instructions
Cream butter, powdered sugar and vanilla together in a stand mixer or with electric hand mixer until blended. Stir together flour, pecans and salt; gradually blend into butter mixture. Refrigerate dough 30 minutes or until firm enough to handle.
Heat oven to 375°F. Line cookie sheet with parchment paper. Remove wrappers from caramels.
Roll dough into 20 equal balls. Flatten each ball slightly; press around one caramel, covering completely. Place on prepared cookie sheet.
Bake 10 to 12 minutes or until cookies are set but not browned. Cool slightly; remove from cookie sheet to wire rack. While still slightly warm, roll in powdered sugar. Cool completely. Store in tightly covered container. Roll again in powdered sugar just before serving.
Makes 20 cookies.
This post brought to you by Hershey's®. All opinions are 100% mine.