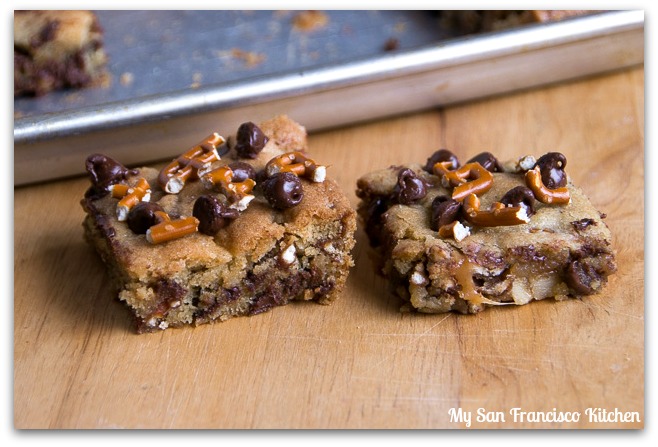 To continue the countdown of the end of pharmacy school (5 weeks to go!), I give you the sweet and salty cookie bar. These cookie bars are packed with chocolate chips, caramel bits, peanuts, and pretzels. I have been on a sweet and salty kick lately, and these bars definitely hit the spot!
This past weekend we went skiing at Lake Tahoe. It hasn't been the best snow season, but the snow was surprisingly still good and we had a lot of fun. It was actually too warm for skiing weather – I was in a t-shirt only on Saturday! I didn't even want hot chocolate, which is my favorite thing to drink during breaks. We stayed at a new hotel in South Lake, and I really liked it a lot! It is always fun finding new favorite hotels in the area 🙂 Today was rough waking up early for work, and even now my whole body is still hurting. Hopefully tomorrow it is better!
Do you prefer sweet, salty, or both? What would you add to your cookie bars?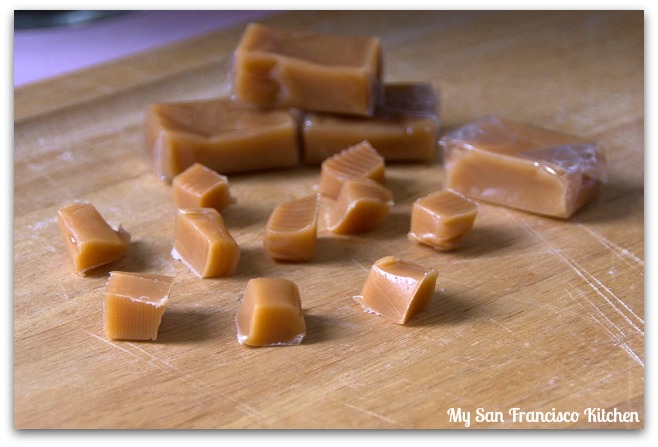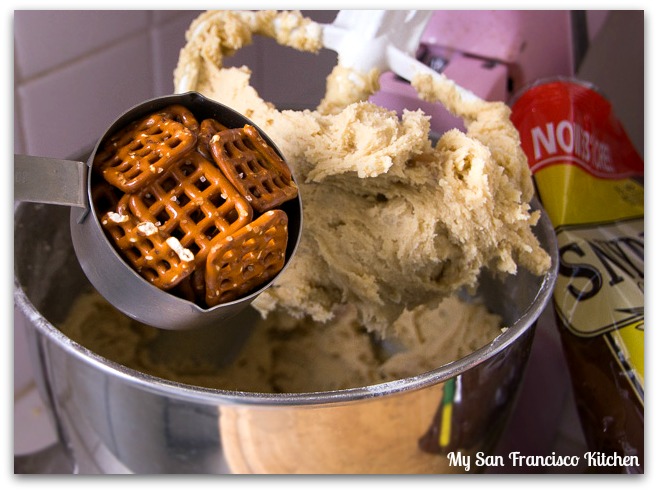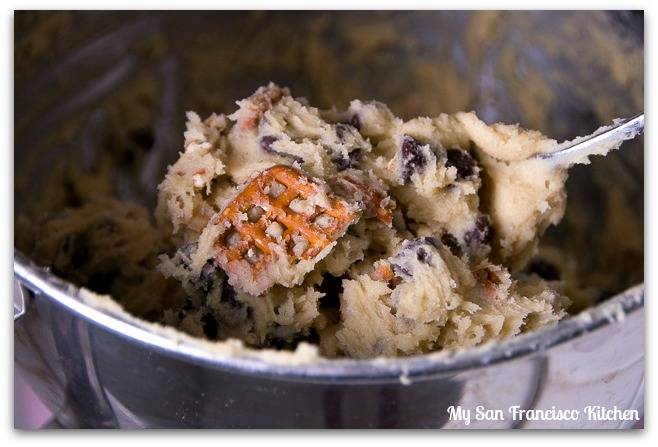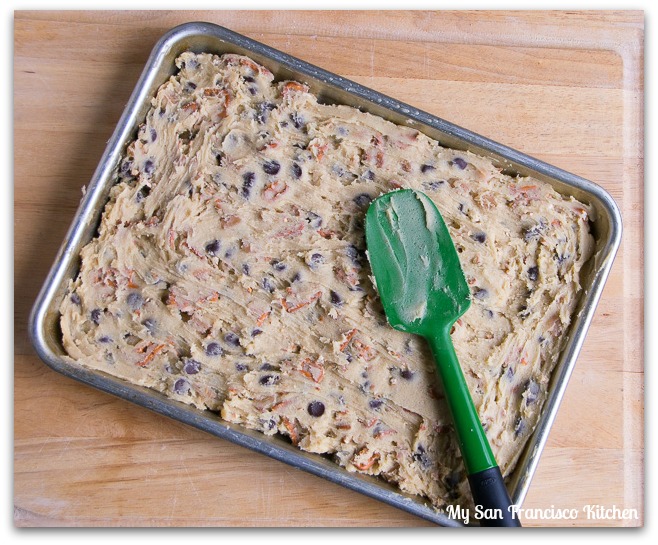 Sweet 'n Salty Cookie Bars
Ingredients
¾ cup unsalted butter (1.5 sticks), room temperature
¾ tsp salt
¾ cup granulated sugar
¾ cup packed brown sugar
1 tsp vanilla extract
2 eggs
2¼ cups all-purpose flour
1 tsp baking soda
¾ cup semi-sweet chocolate chips
¼ cup chopped caramel squares
⅓ cup chopped peanuts
½ cup mini pretzel twists
Instructions
Preheat oven to 375 degrees F.
In a stand mixer fitted with paddle attachment or mixing bowl with electric beaters, cream the butter, salt and sugars together.
Add the eggs one at a time while mixing on low speed, then add the vanilla extract.
In a separate bowl, whisk together the flour and baking soda.
Slowly add the flour mixture while mixing on low speed until blended.
Stir in the chocolate chips, caramel squares, pretzels, and peanuts by hand with a spoon.
Spread the cookie dough onto a greased 9x13-inch baking sheet.
Bake for 20-25 minutes until golden brown.
Remove from the oven and top with chocolate chips and pretzel pieces, if desired.
Let cool 1 hour before cutting into squares.
Makes 12 bars