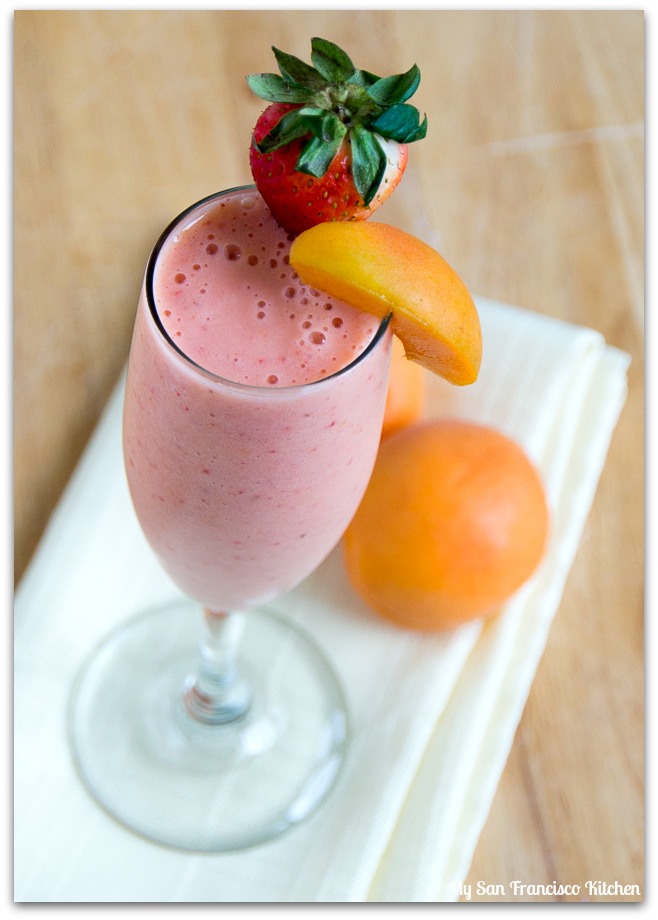 I have a light recipe for you today, because this weekend we ate so much and so unhealthy. It is rare that I will eat pizza and ice cream in one day, but that definitely happened, and yesterday we ate burgers for dinner on the way home. Today I am back to healthier eating, starting with a strawberry apricot breakfast smoothie. Apricots are usually in season from May to August, so hurry and get some while you still can! This is one of my favorite smoothies to make in the summertime while apricots are in season. The mixture of apricots, strawberries and banana is delicious! I add a little bit of orange juice because I love OJ in my smoothies, but it adds extra sugar so be careful with the amount. I add some water in place of the orange juice for that reason.
This weekend we were camping at Lake Tahoe, and I tried SUPing (stand-up paddle boarding) for the first time. I was always scared I would fall off, but I was so proud of myself that I didn't fall the entire time, even when it go a little choppy on the lake. It was really fun! It was also "The Great Gatsby" festival this weekend, so it was fun to see people dressed up in costume and to listen to live music.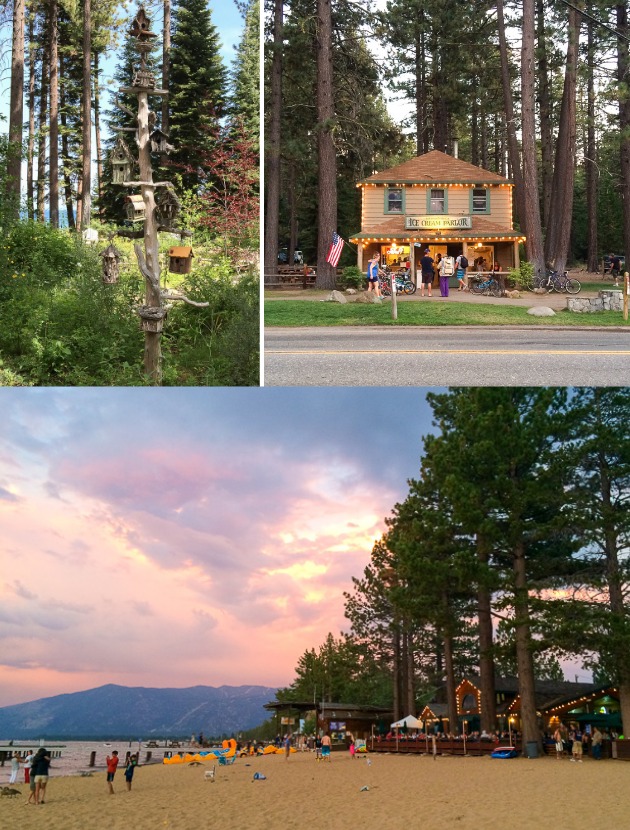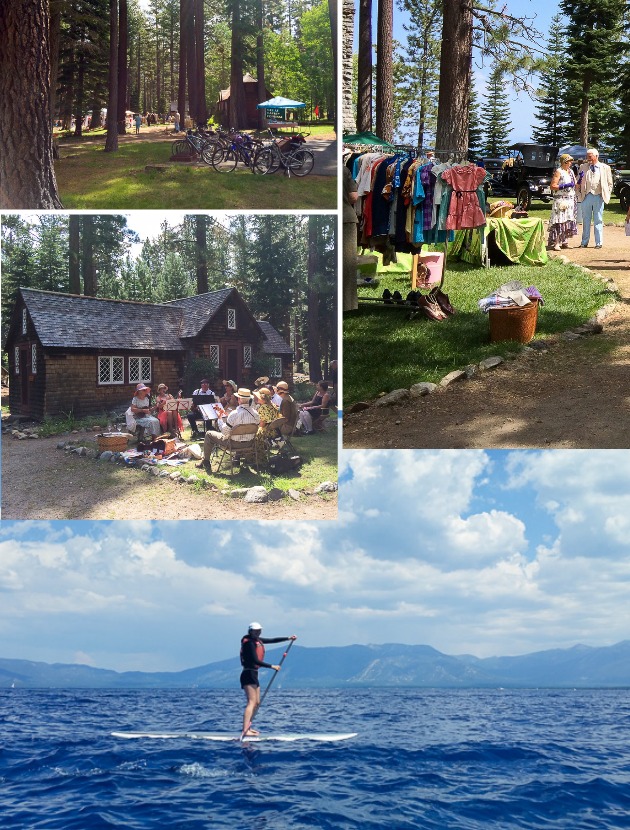 Now it is Monday, back to the daily grind. It is officially day 7 of my coffee detox, and I don't even think about it anymore! I still notice being slower than with it in the mornings, but I am feeling better every day. Today I am going to go to the grocery store and stock my refrigerator with healthy foods for this week. Instead of being a slave to coffee everyday, I want to focus my energy on healthy meal planning and keeping up my workouts.
What are some of your favorite healthy weekday meals?
Apricot Strawberry Smoothie
Ingredients
1 cup frozen strawberries
2 apricots, halved and pitted
1 banana
¼ cup plain yogurt
¼ cup orange juice
¼ cup water
Instructions
Add all ingredients to a blender and blend well.
Makes 2 smoothies