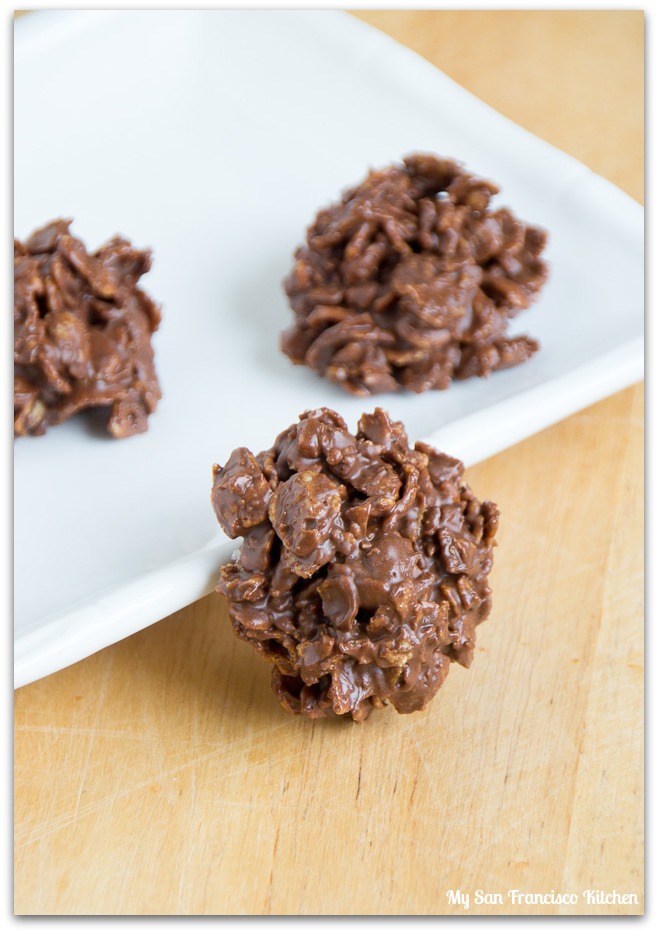 The other day I was browsing Pinterest and came across this recipe for no bake chocolate crunch cookies from Savory Sweet Life, and I immediately went to the kitchen to make them. Has that ever happened to you? Lately my feed has been filled with so many delicious things, but when I saw this one I just had to make them right away because they looked so easy! I love finding new no bake recipes, because they are usually really quick and easy. No waiting for the oven to preheat or for baking time – score! Summertime is also not so good for a hot oven.
These no bake chocolate crunch cookies are made with only three ingredients – yes, that is right, three ingredients. How easy is that! Corn flakes, peanut butter and chocolate chips are all you need. Luckily, I had a huge box of corn flakes left over from this recipe. If you have kids, or have friends with kids, this is a fun recipe to do together with them. You can melt the chocolate by two ways 1) in the microwave or 2) in a double boiler (I just use a stainless steel bowl over a pot of a little bit simmering water). Both ways are very quick, and your chocolate will be melted in less than a few minutes.
Yesterday I had my first official pharmacist shift, and although it was only 5.5 hours, I came home really tired. Everything went smooth, and I am getting the hang of things in my new position.
Do you have any plans for the weekend? If not, MAKE THESE COOKIES! 🙂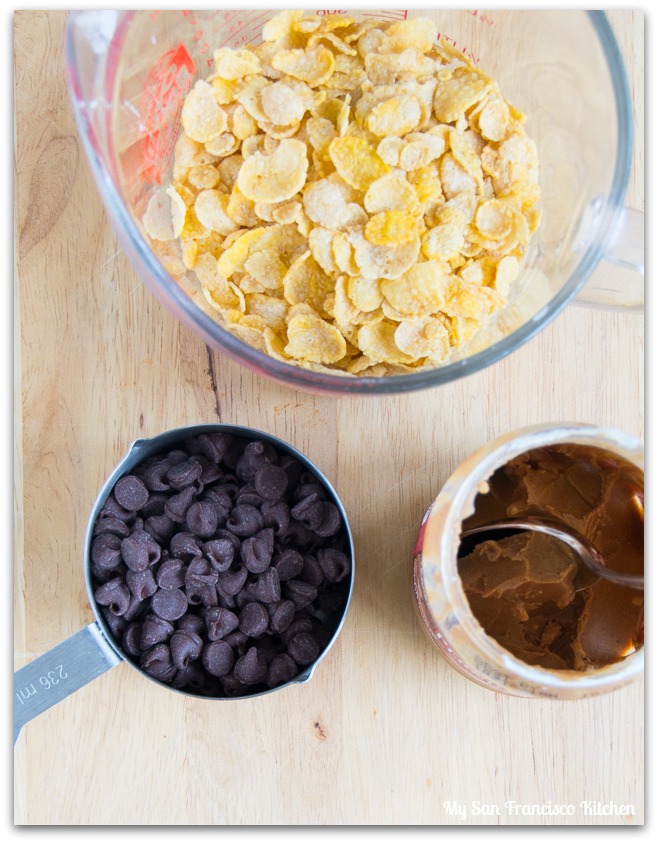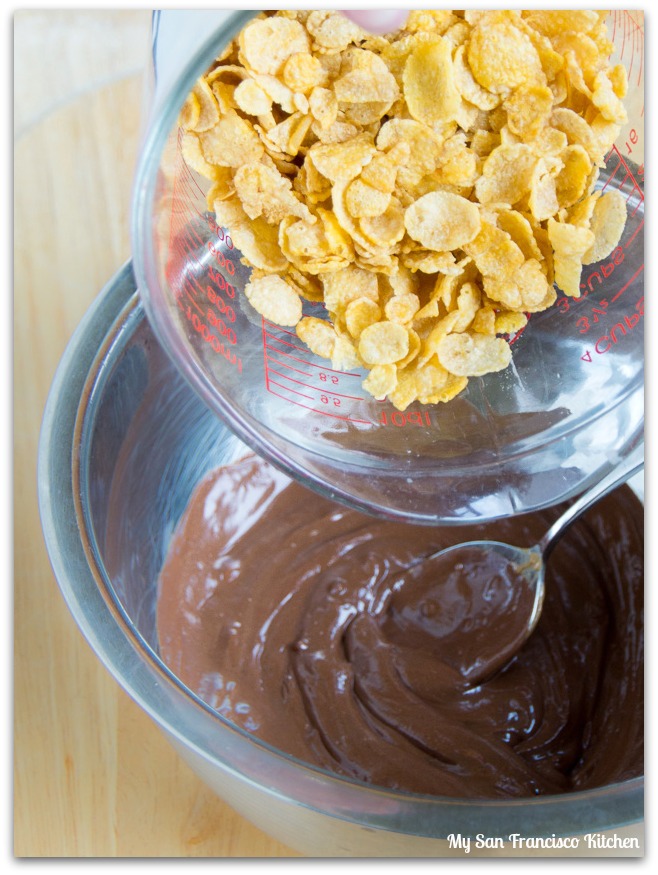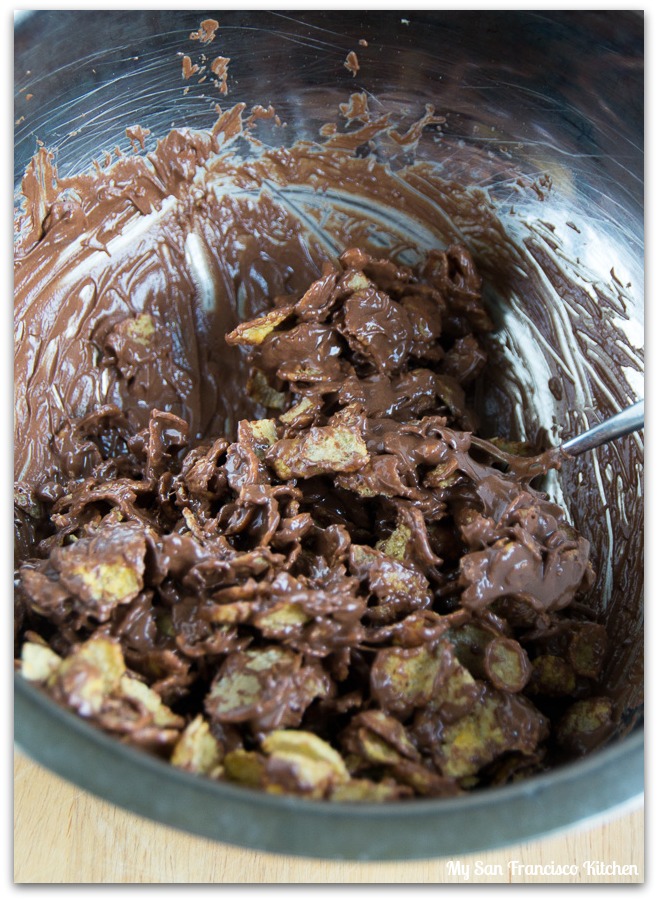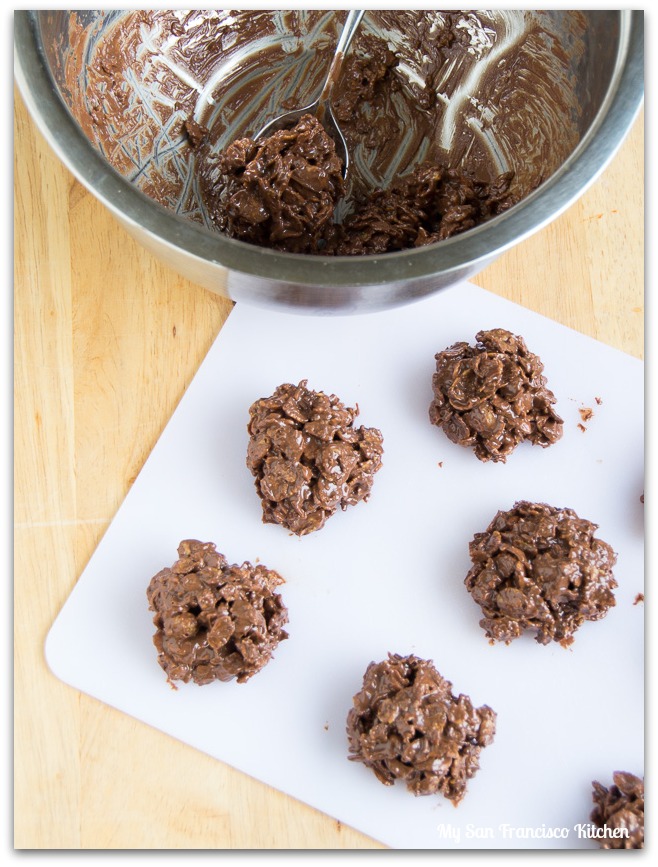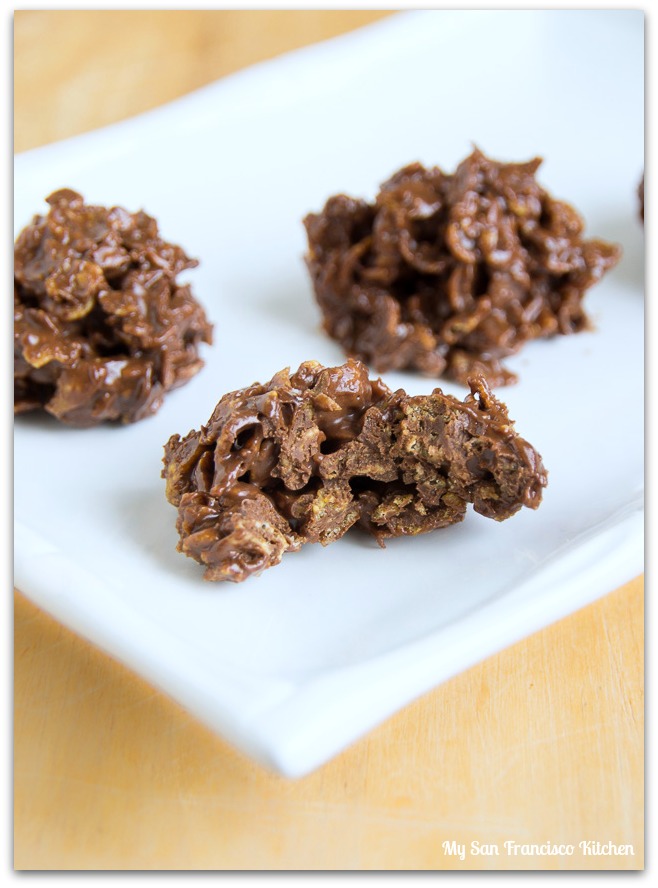 No Bake Chocolate Crunch Cookies
Ingredients
1⅓ cups chocolate chips
½ cup creamy peanut butter
3 cups corn flakes cereal
Instructions
Melt chocolate chips in the microwave or in a stainless steel bowl over a pot of simmering water.
Once melted, stir in the peanut butter until well combined and smooth.
Add the corn flakes 1 cup at a time and stir until all are well coated. It is ok to smash into smaller pieces while mixing.
Scoop the cookie mix onto a baking sheet lined with parchment paper by the tablespoon, and form into a cookie shape with your hands (careful, it will be sticky!).
Chill in the refrigerator or freezer until hardened and ready to eat!
Makes 12 cookies