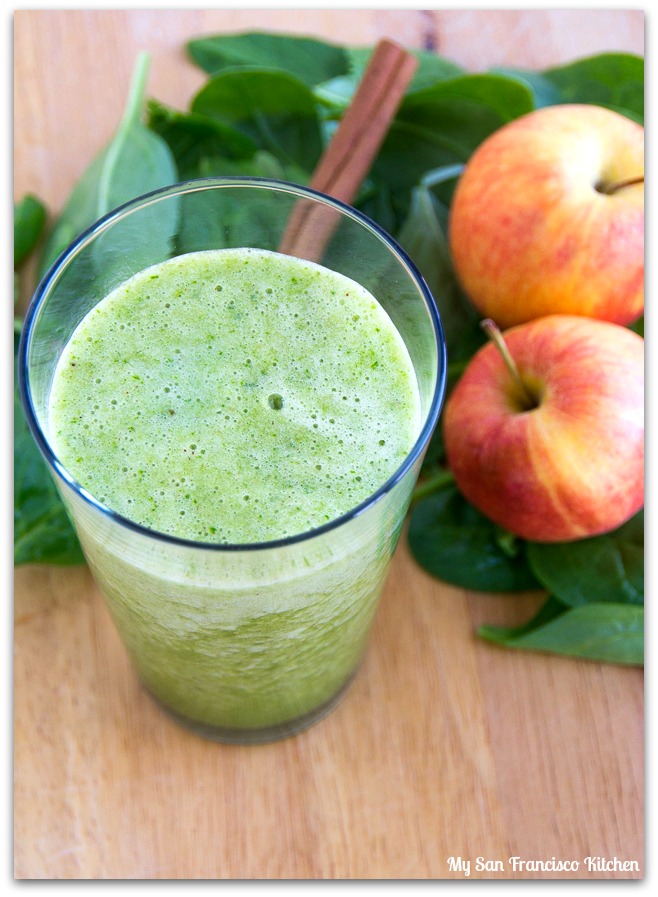 Happy Monday! This spiced apple green smoothie is a great way to start off your week. It took me a while to warm up to green smoothies, mostly because the thought of kale or spinach in a smoothie just sounded plain disgusting. After trying out a few (some were pretty disgusting!), I found some easy green smoothie recipes I actually like because they taste good. You can't taste the spinach at all! The natural sugar from the apples and banana, as well as some from the coconut milk, leave this smoothie tasting sweet without the need for additional sweeteners. The spices in this smoothie remind me of my apple pie smoothie – yum! I like to chop up my banana into slices when I first wake up in the morning, and let it freeze while I get ready for work – then you will have a nice consistency after blending. You can also add more ice for a colder drink.
I hope you had a nice weekend! On Saturday we went for a run on the beach, and yesterday we meant to go outside and enjoy the nice weather, but instead ended up cleaning out our closet (which took hours). I guess that Spring cleaning fever is going around… Afterwards we went swimming/working out at the gym and enjoyed the sauna. It was a relaxing AND productive weekend =)
Have a great week!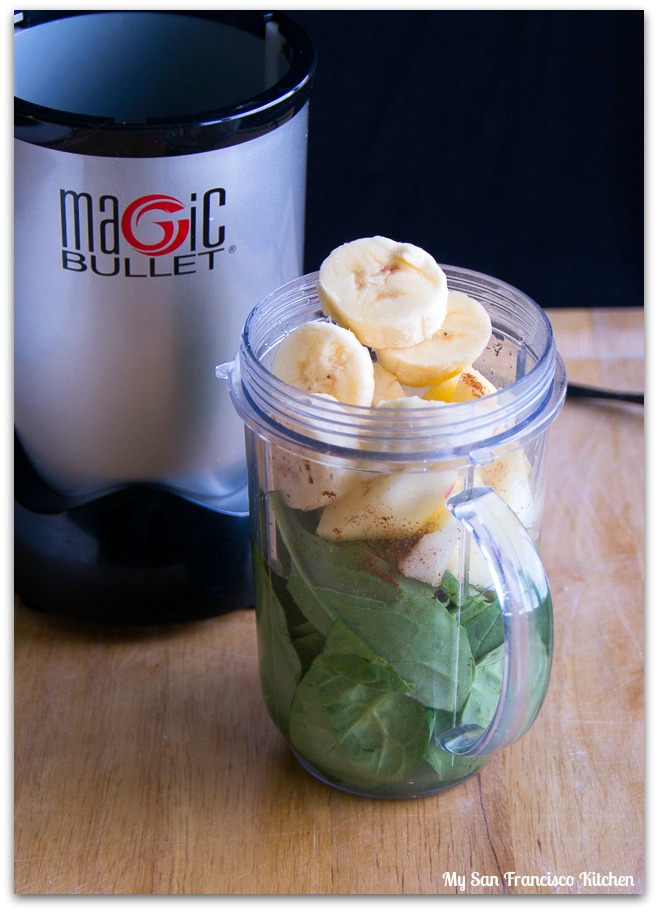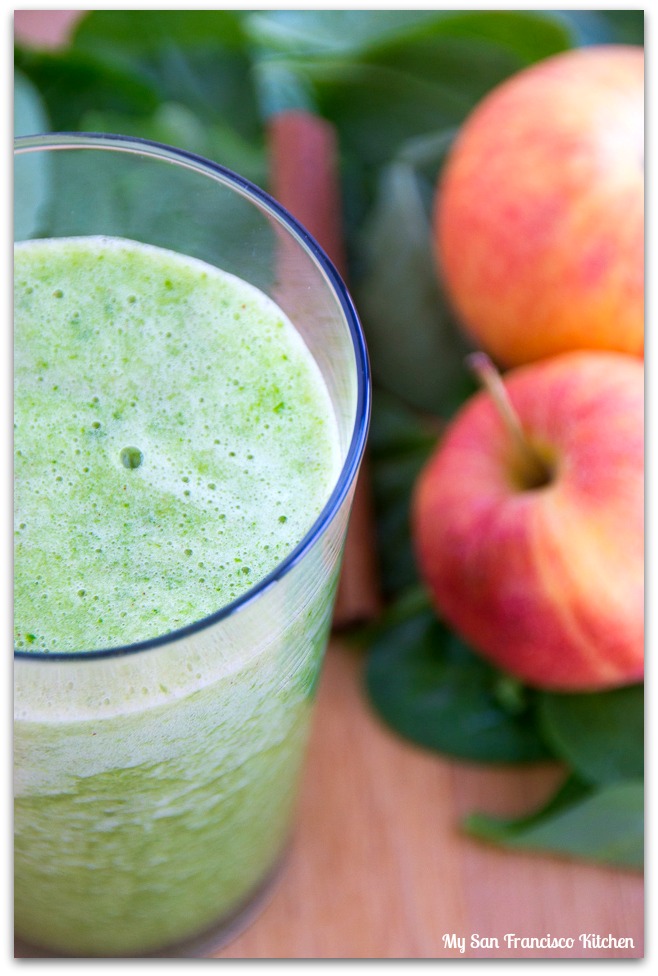 Spiced Apple Green Smoothie
Ingredients
1 handful raw organic spinach, rinsed (~1 cup)
1 cup organic coconut water
1 small organic banana, peeled, chopped and frozen
1 small organic apple, peeled, cored and chopped
¼ tsp cinnamon
⅓ cup crushed ice (optional)
Instructions
Add all ingredients to a blender and pulse until the spinach is blended well.
Makes 1 large smoothie, or 2 small smoothies